I've always thought I was better at cooking "regular food" dishes rather than sweets. The reason for that has something to do with that I like to add "a little bit of this" and "a touch of that"- that doesn't work well with baking.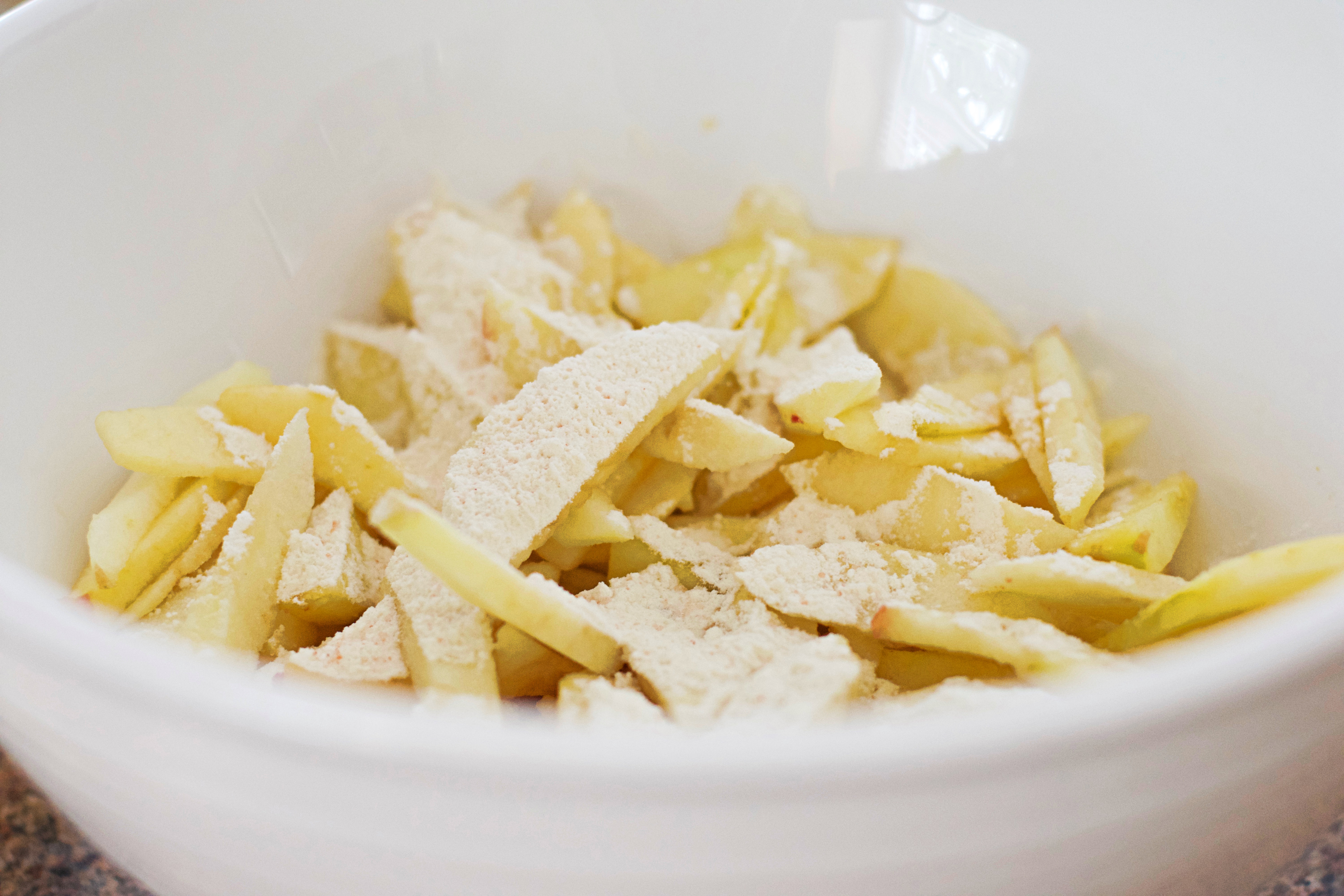 I've learned over the years to discipline myself enough to become a pretty good baker! Anything we are willing to work on we can improve- (I have to keep telling myself this in other areas of my life lol) buuuuttt……….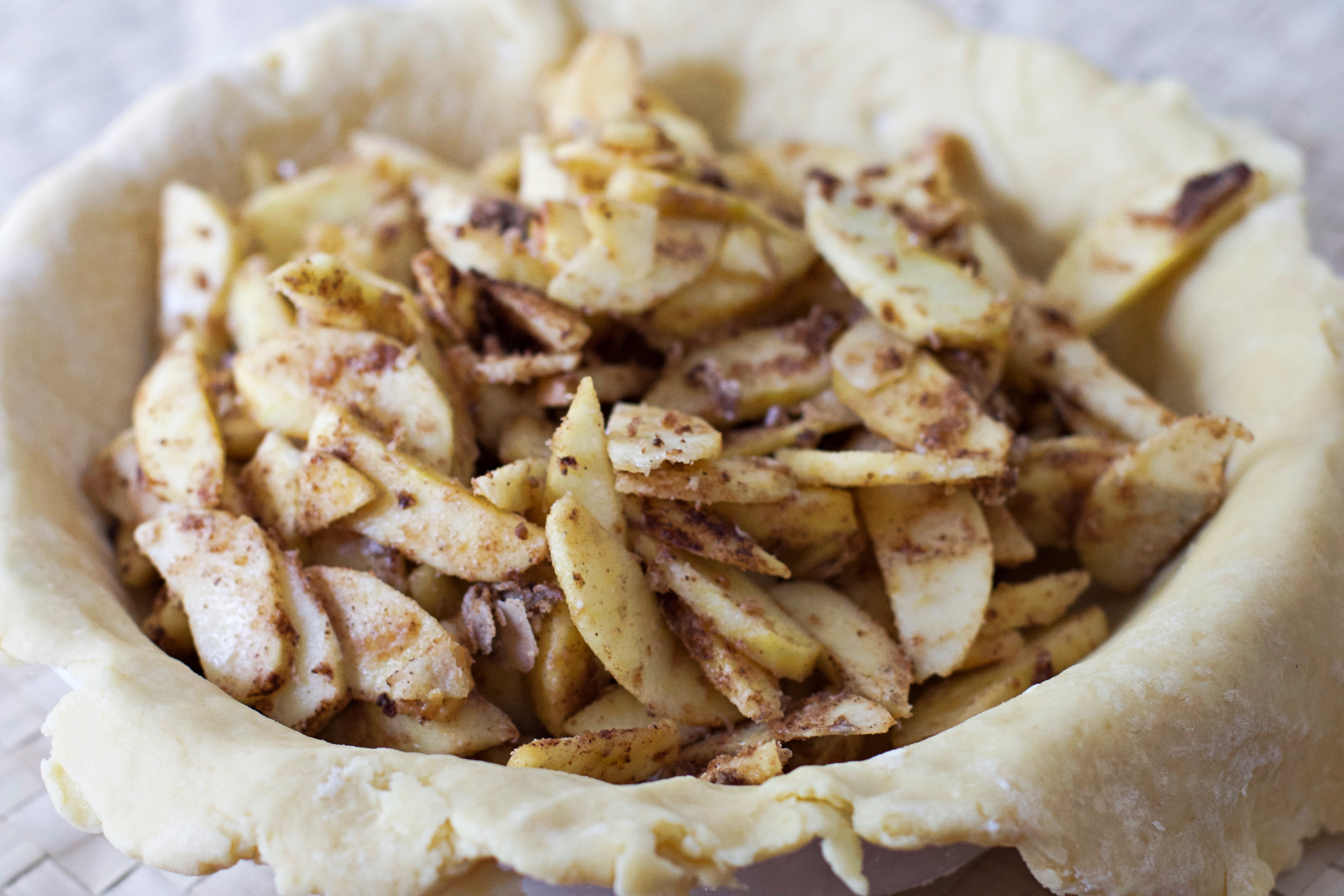 If I look back to find the one thing that made me feel like I could cook, it wouldn't be the trays and trays of cookies that I attempted to make and had to throw away- It definitely wouldn't be all the cakes that I slid off the cake savers right into the trash while shaking my head disappointed for more wasted ingredients….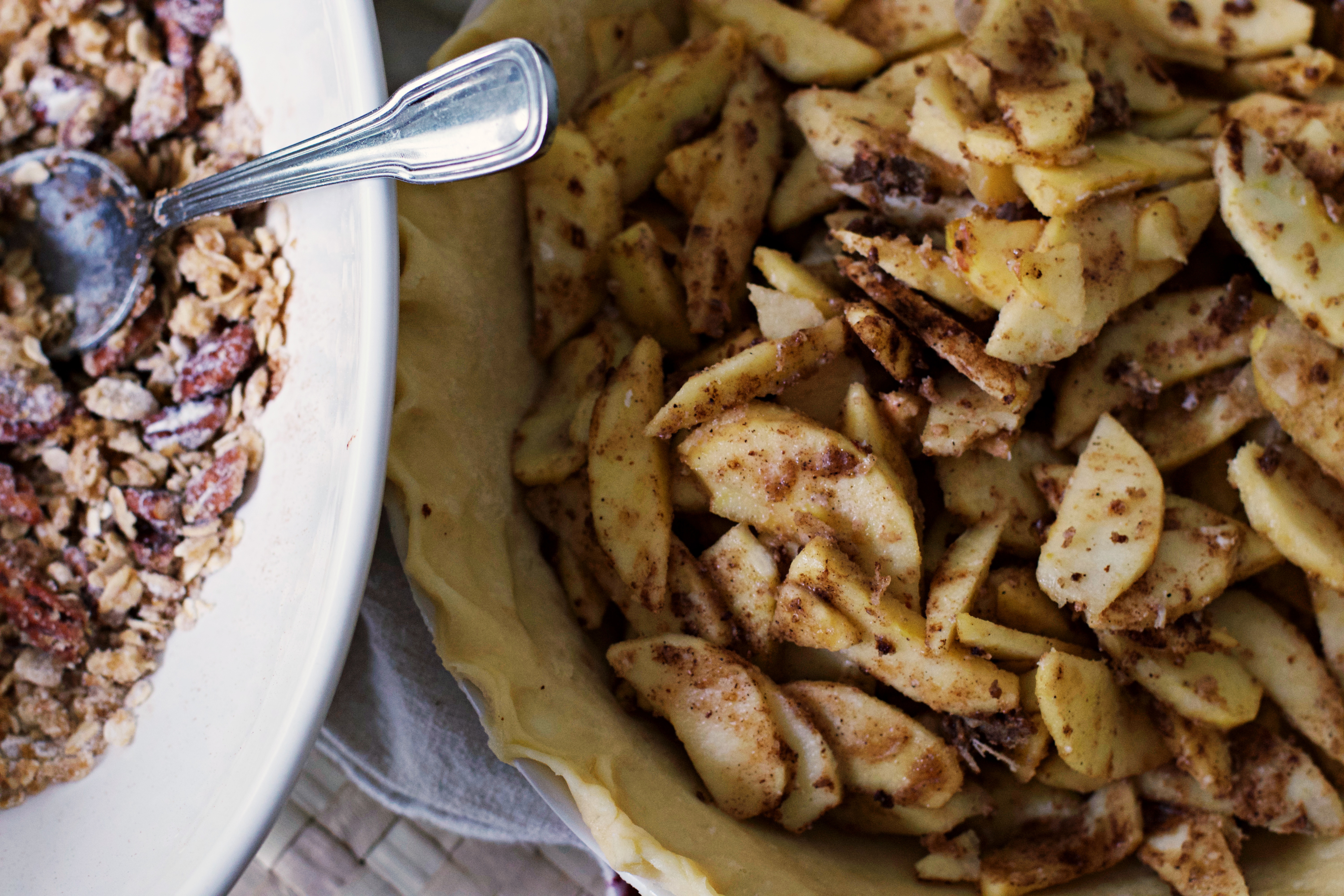 it was THIS apple pie.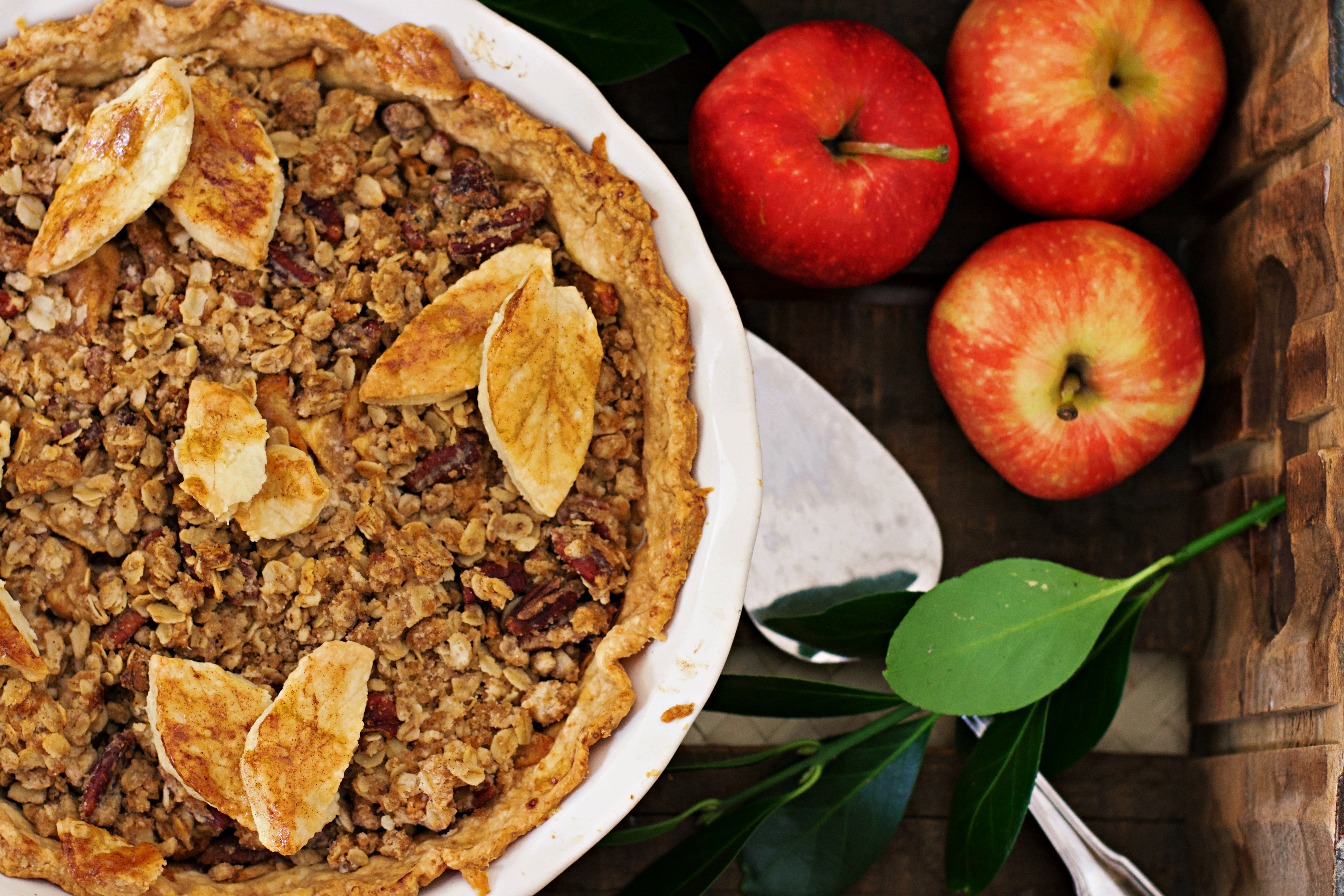 It was the one thing I could take to a covered dish event that I knew everyone would like….and I took it everywhere! Picnic- no problem, I'll bring my apple pie. Covered dish church event-apple pie. A covered dish at the office- oh, no problem, I'll bring my apple pie. It was hilarious, and I like to think everyone enjoyed it.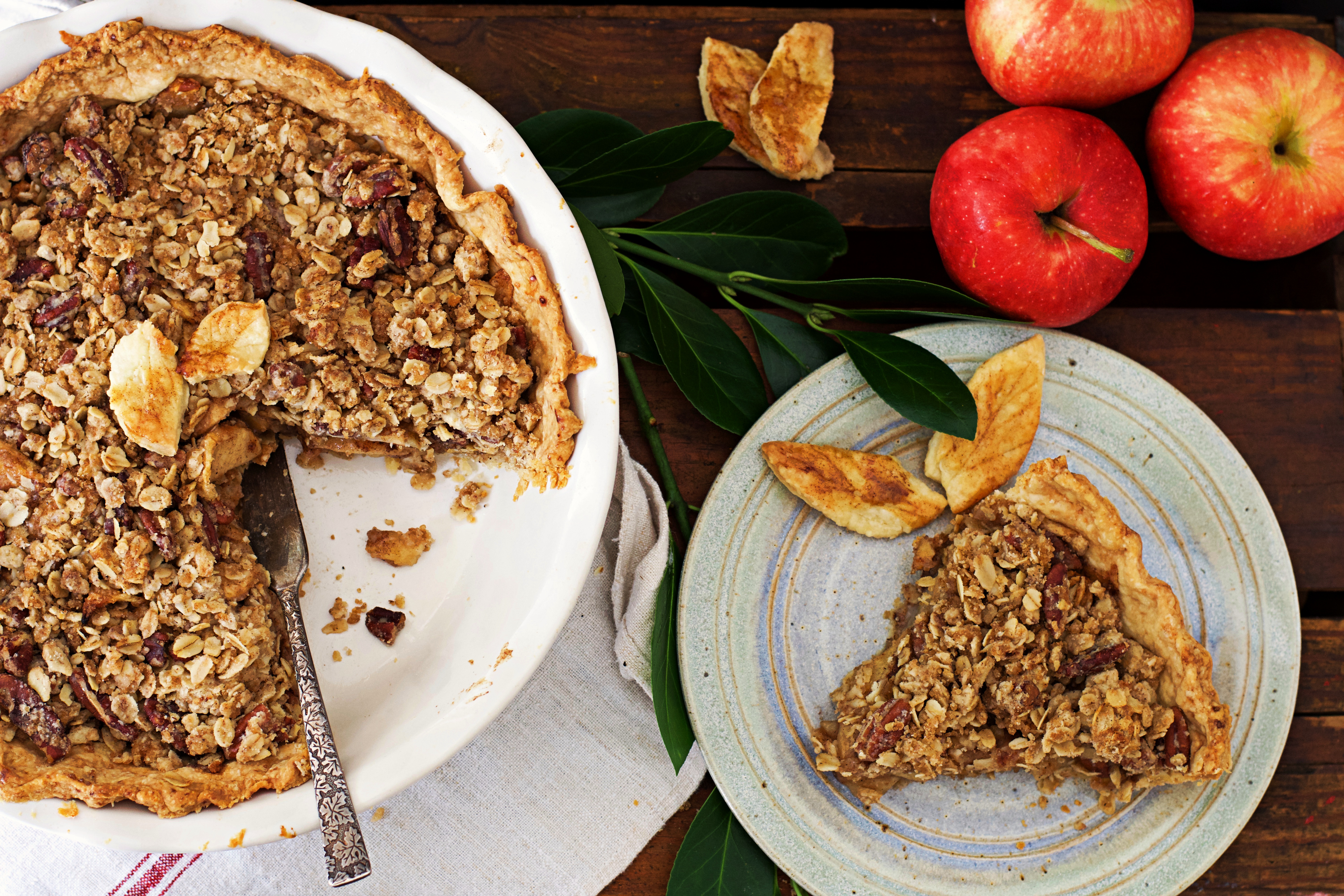 As my love of cooking grew, so did my ability to make just about anything, and make it my own!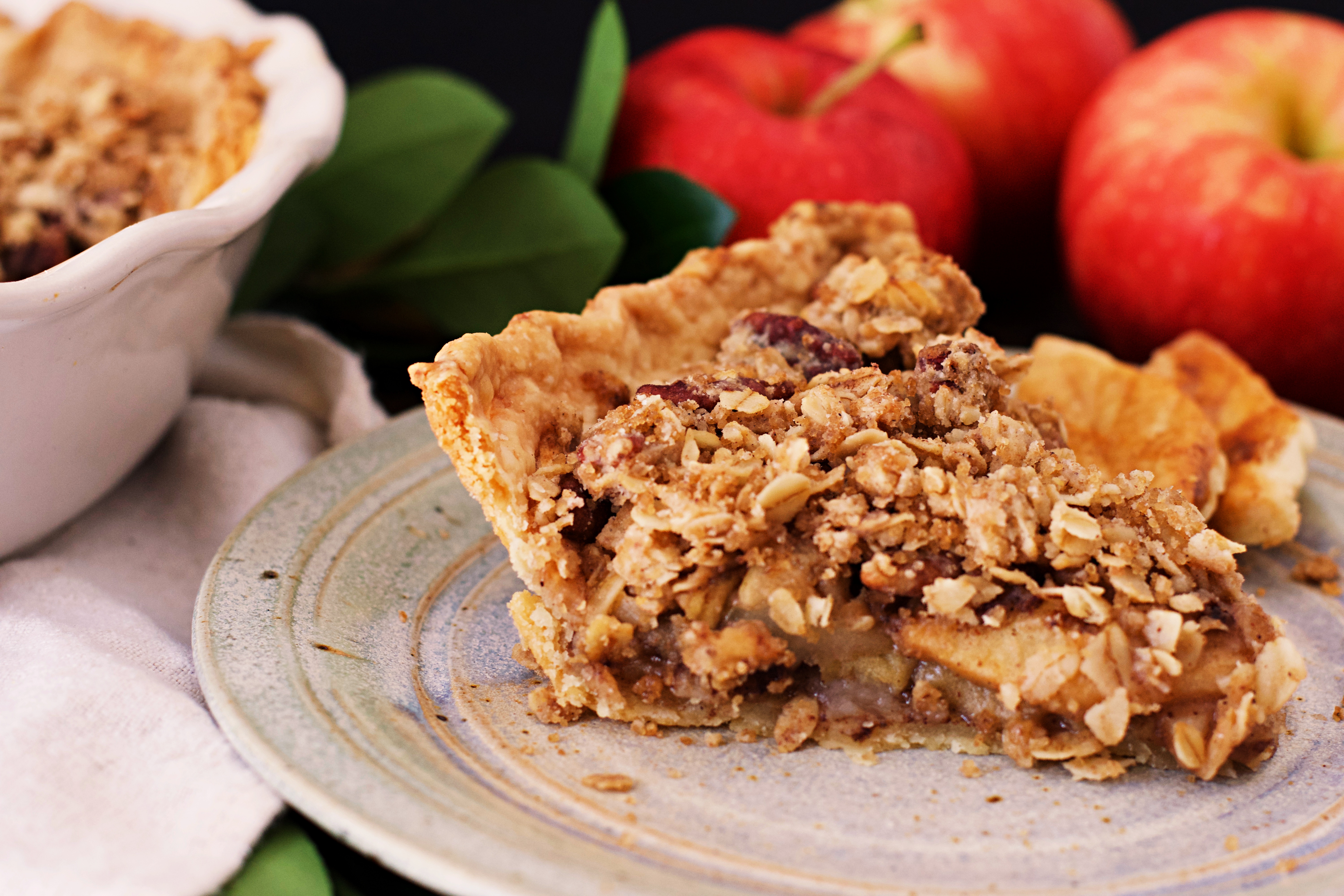 I noticed most apple pies have a cup OR MORE of sugar! If the apples are sweet, why are we putting all that sugar? I think a lot of times we do it because that's how our moms or grandmas did it. Well, with the average American eating anywhere from 150-170 lbs of sugar per year, I think its time to do things a little different. This apple pie only has 5-6 tablespoons in it, and if you did a crust topping, it would only have 1-2!
For other pie recipes try my Strawberry Rhubarb Pie!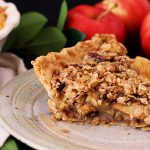 Print Recipe
Spiced Apple Pie with Pecan Oat Crumb Topping
I love using a crunchy oat topping on my pie. You only need to worry about one crust then and the topping is a showstopper!
Ingredients
Apple pie filling
1

pie crust

here's my homemade piecrust

4-5

red apples

2

Tbsp

unbleached flour

1-2

Tbsp

brown sugar

depending on the sweetness of the apples

3

Tbsp

refined coconut oil melted

you could also use butter

1

tsp

cinnamon

1/2

tsp

cardamom

Dash or 2 of nutmeg

1/8

tsp

of pink salt or sea salt
Pecan Oat Crumb Topping
3/4

cup

unbleached flour

1/2

cup

pecan halves

1

cup

oats

4

Tbsp

butter

melted (or melted refined coconut oil)

1/2

tsp

cinnamon

1/4

tsp

cardamom

like this one

4

Tbsp

brown sugar

A couple pinches of pink salt
Instructions
Preheat oven to 400.

Make pie dough, and roll out and put in the pie dish. I'm using a deep dish pie plate.

Peel apples, then slice them thin and put them into a large mixing bowl.

Melt the coconut oil (or buttein a small saucepan and stir into the apples.

Mix in the flour, and the spices, and set aside.

In a separate mixing bowl make the topping.

Mix together all dry ingredients.

Melt butter or coconut oil and pour over dry ingredients. Make sure nothing looks dry.

Place apple mixture in prepared pie dish.

Sprinkle crumb topping over the top evenly.

Bake at 400 degrees for 15 minutes, then reduce temperature to 35Continue to bake at 350 for 40-45 minutes or until apple are soft when a knife is inserted.
Notes
*I used the extra crust I trimmed off the sides to make little leaf cut outs. You could serve them on top the pie, or on the plate!
Elke is a participant in the Amazon Services LLC Associates Program, an affiliate advertising program designed to provide a means for sites to earn advertising fees by advertising and linking to Amazon.com.
Clicking on an Amazon link from Elke does not increase the cost of any item you purchase.
We will only ever link to Amazon products that we think our visitors may be interested in and appreciate learning more about.