Potato recipes can be boring. I have a couple go to recipes, but no lie when I pulled these out of my oven it was love at first taste! In my opinion they should be right up there with the most famous of potato sides like the French Fry, or mashed potato… yeah, they are that good.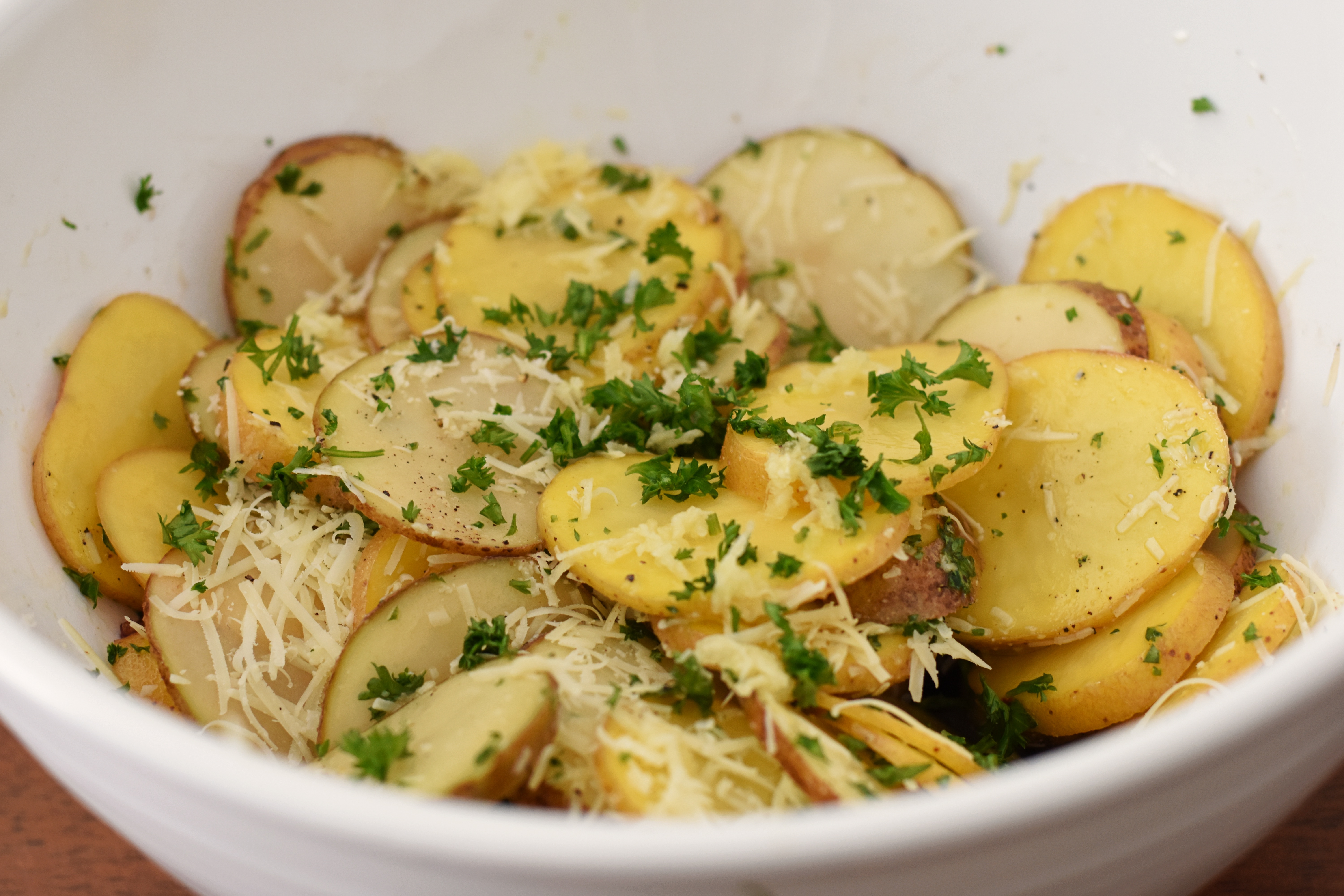 A little crispy on the outside and soft toward the middle, bursting with flavors of garlic, fresh parsley, and parmesan cheese…. amazing!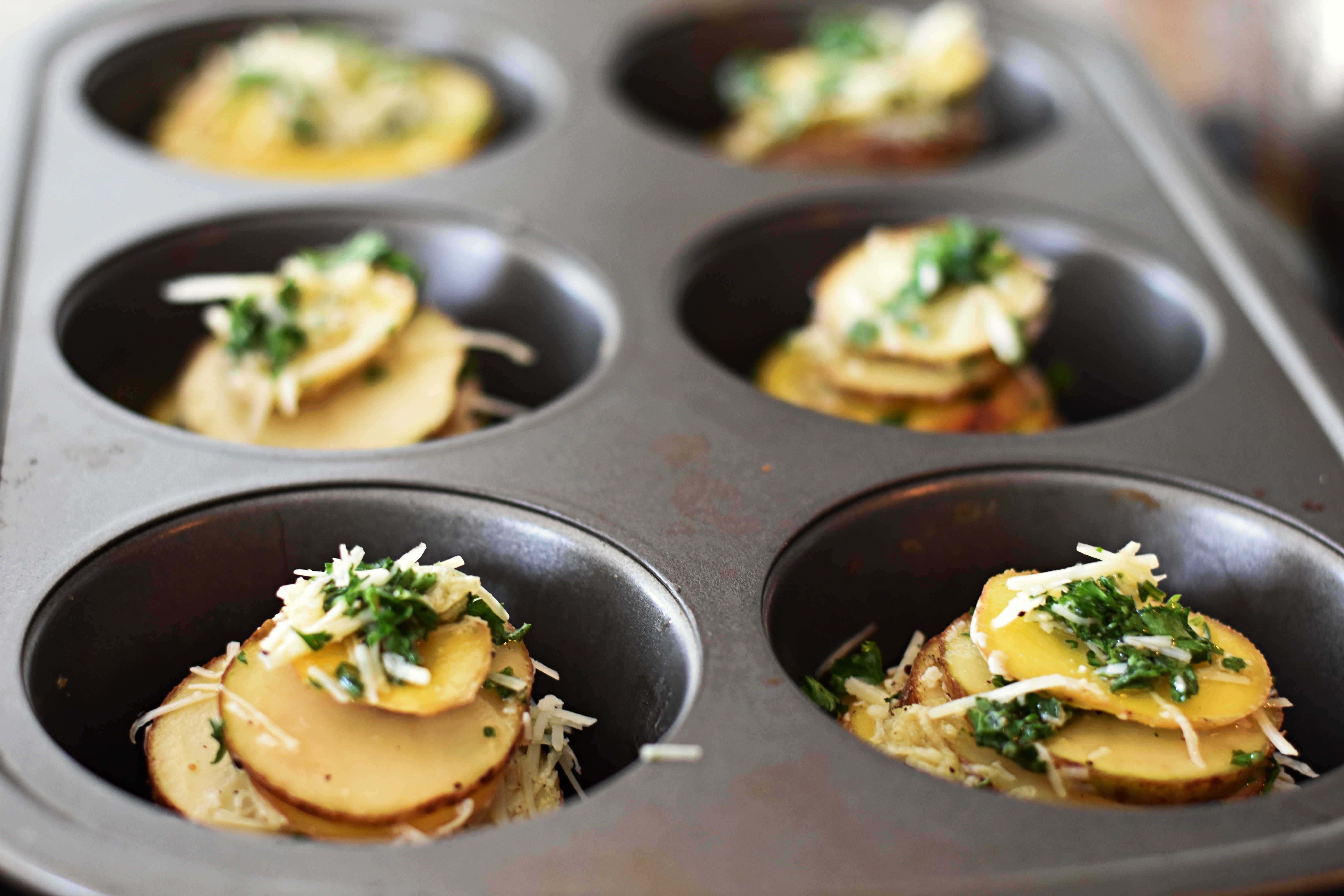 My 3 year old is actually not a big fan of potatoes. I mean, come on! I know this won't last forever and eventually he will join the rest of America and our love for the potato.  He just looks down at his plate like "really?" "you want me to eat that?"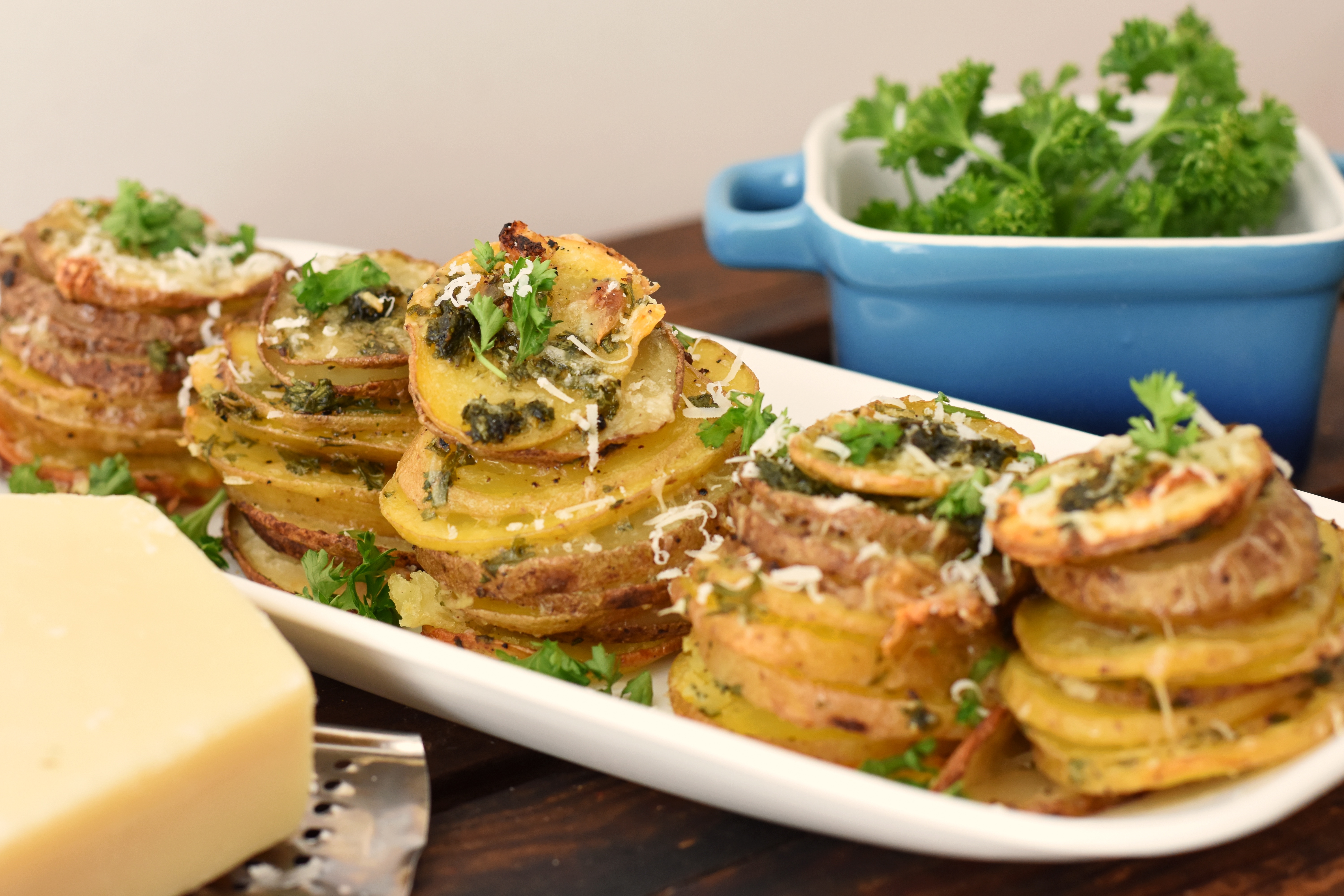 Well, this potato got the same look as the rest- he cleaned up his whole plate (including a big salad) and stated that he was "all done" I told him he had to take a bite and try it if he wanted to get up. He sat for a minute looking at it like it was liver and onions, I ignored him and continued with cleaning up. Out of the corner of my eye I see him take a bite. I figured that would be the end of that and he would bring me his plate, but he ate bite after bite only leaving the top and bottom (I guess he like the softer ones) but, he ate it- anyone who has a toddler knows food can be challenging- But if we continue to give them real, good tasting food, they will come through. Everyone else in the house was on board, and if you try these, you will see why!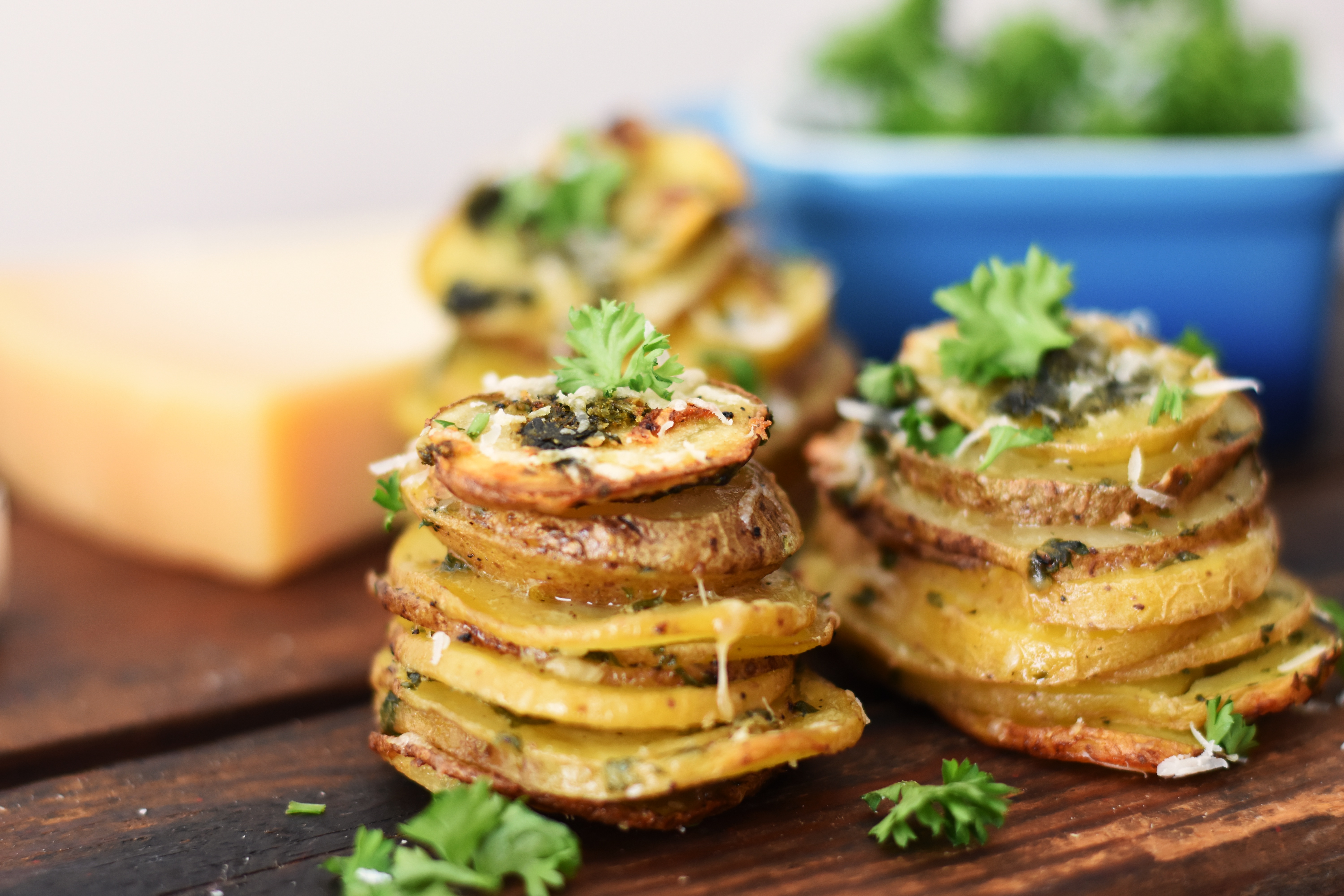 Fresh Herb Garlic Potato Stacks
5 medium size potatoes sliced thin
1 1/2 Tbsp olive oil
Handful finely chopped fresh parsley or about 3 Tbsp
1/2 tsp pink salt or sea salt
1/2 tsp black pepper
2-3 Tbsp fresh parmesan or vegan cheese ( like this)
3 large cloves (grated)
Directions
Preheat oven to 400.
Slice potatoes and place in a medium bowl
Chop parsley and add to bowl.
Grate garlic over potatoes.Buy a hand grater here
Mix in olive oil, salt and pepper.
Grate in fresh parmesan or cheese substitute.
Mix really well with a wooden spoon making sure the slices aren't sticking together and everything gets seasoned.
Start stacking the potatoes in a jumbo muffin tin biggest slices on bottom than littler ones on top ( I used about 8 for each one, but it doesn't have to be exact) until you use up all the potatoes.
Use whats left over in the bottom of the bowl (parsley, cheese, garlic that fell to the bottom) to top them with.
Cover ( I just covered with a cookie sheet) and bake for 40 min. Half way through baking time, remove cover and allow to finish baking.
Enjoy!