When I was a kid, I would spend my summers roaming many acres of land. We had dozens of fruit trees,  nut trees, and berry bushes. I loved to spend the day snacking. When I would venture into the woods, sometimes I would run into an elderberry bush. I would eat handfuls of them! These cold and flu-busting elderberry gummies are easy to make and a healthy treat for the family!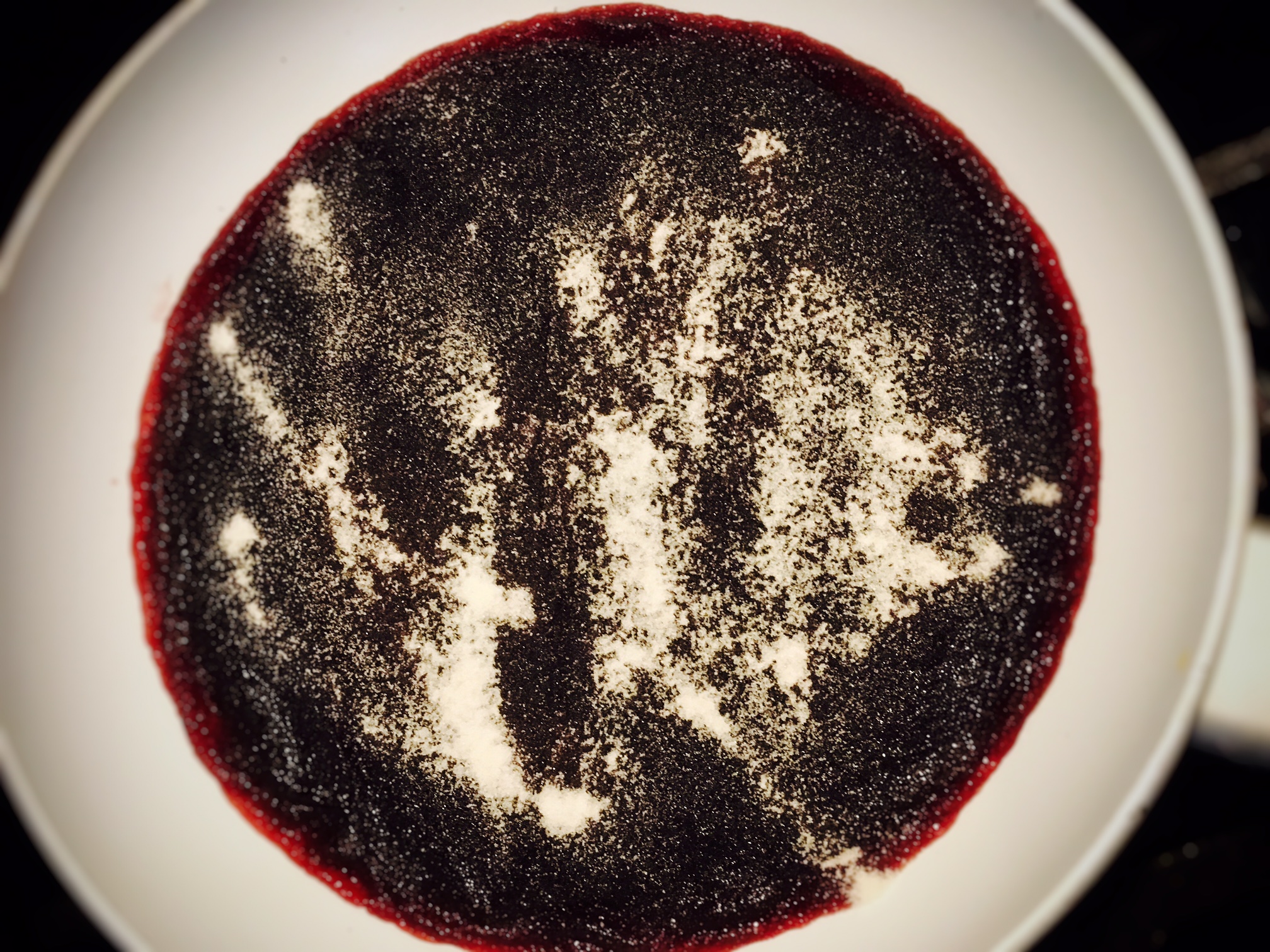 A few years ago I ran into an article about the health benefits of elderberry and I was amazed! In my research I found that elderberry syrup could: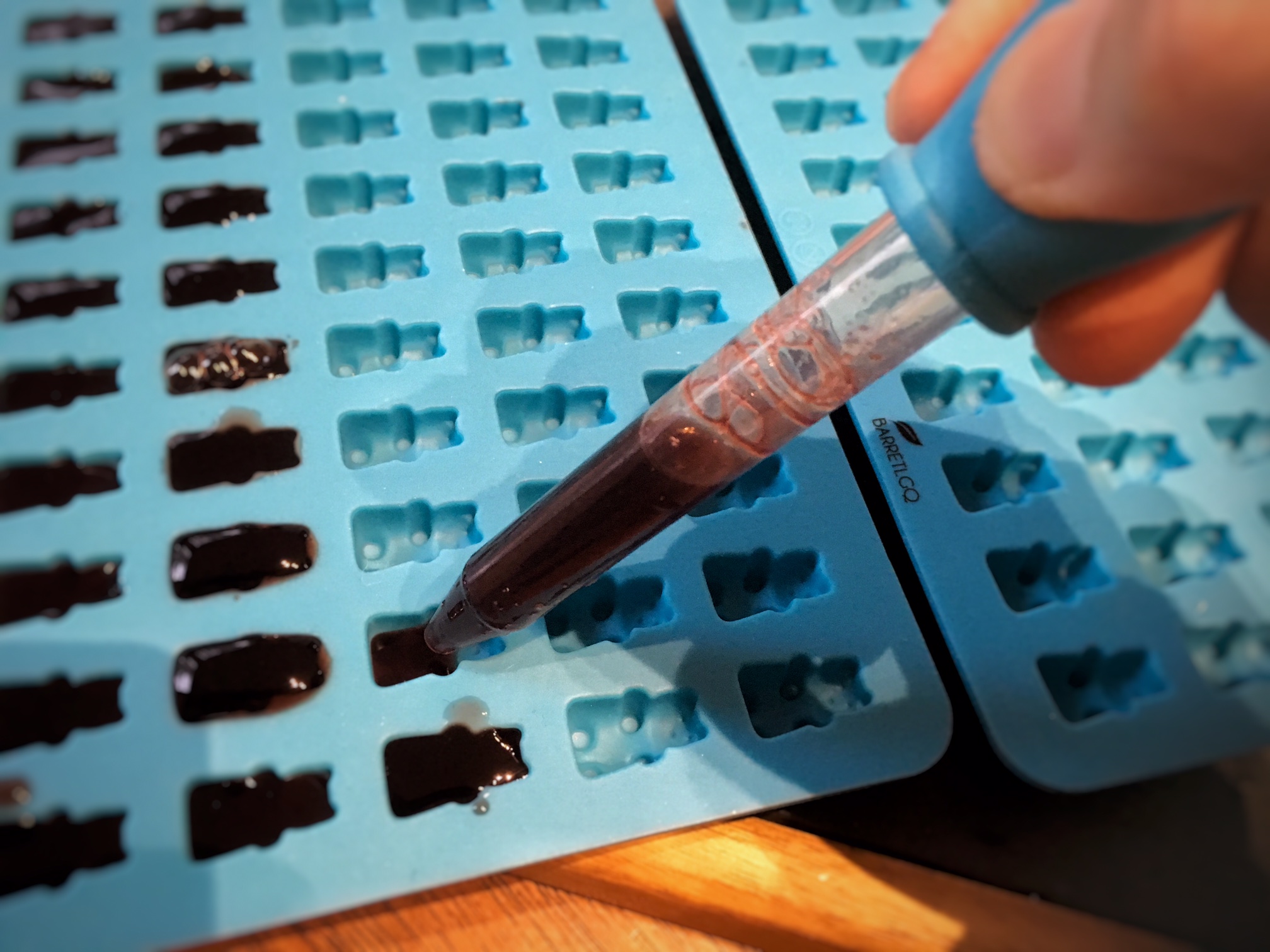 Benefits of Elderberry
Reduce mucus from respiratory infections.
Boost your immune system.
Research shows people who were suffering from the flu recovered 4 days sooner when taking elderberry extract.
Rich in vitamin A, and has more vitamin C than oranges.
It can prevent some flu strains.
Promotes good circulation.
Help prevent bacterial and viral infections.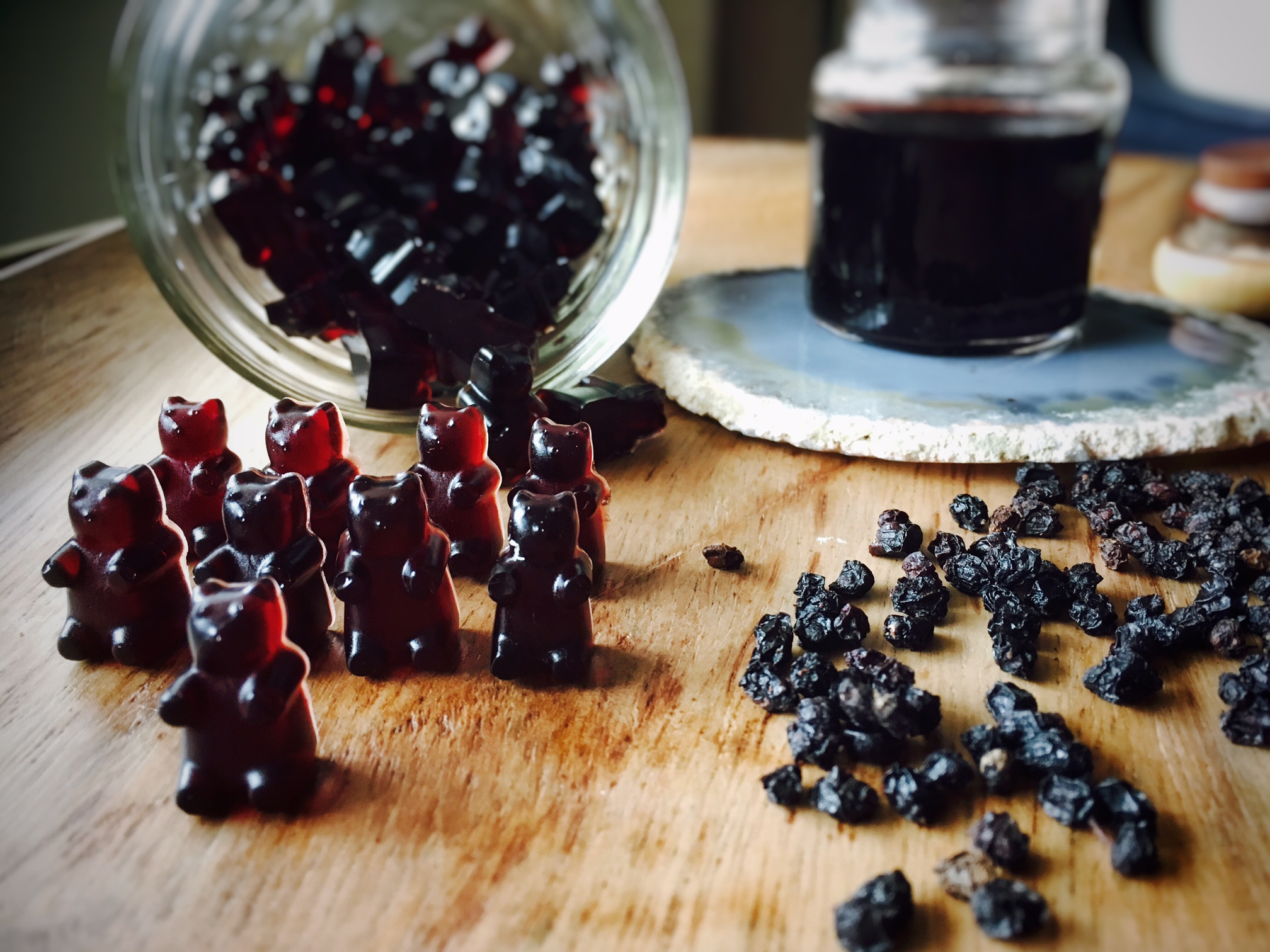 So, as you can see the health benefits are amazing! When we are in these winter cold and flu months, I like to boost our immune systems the best that I can!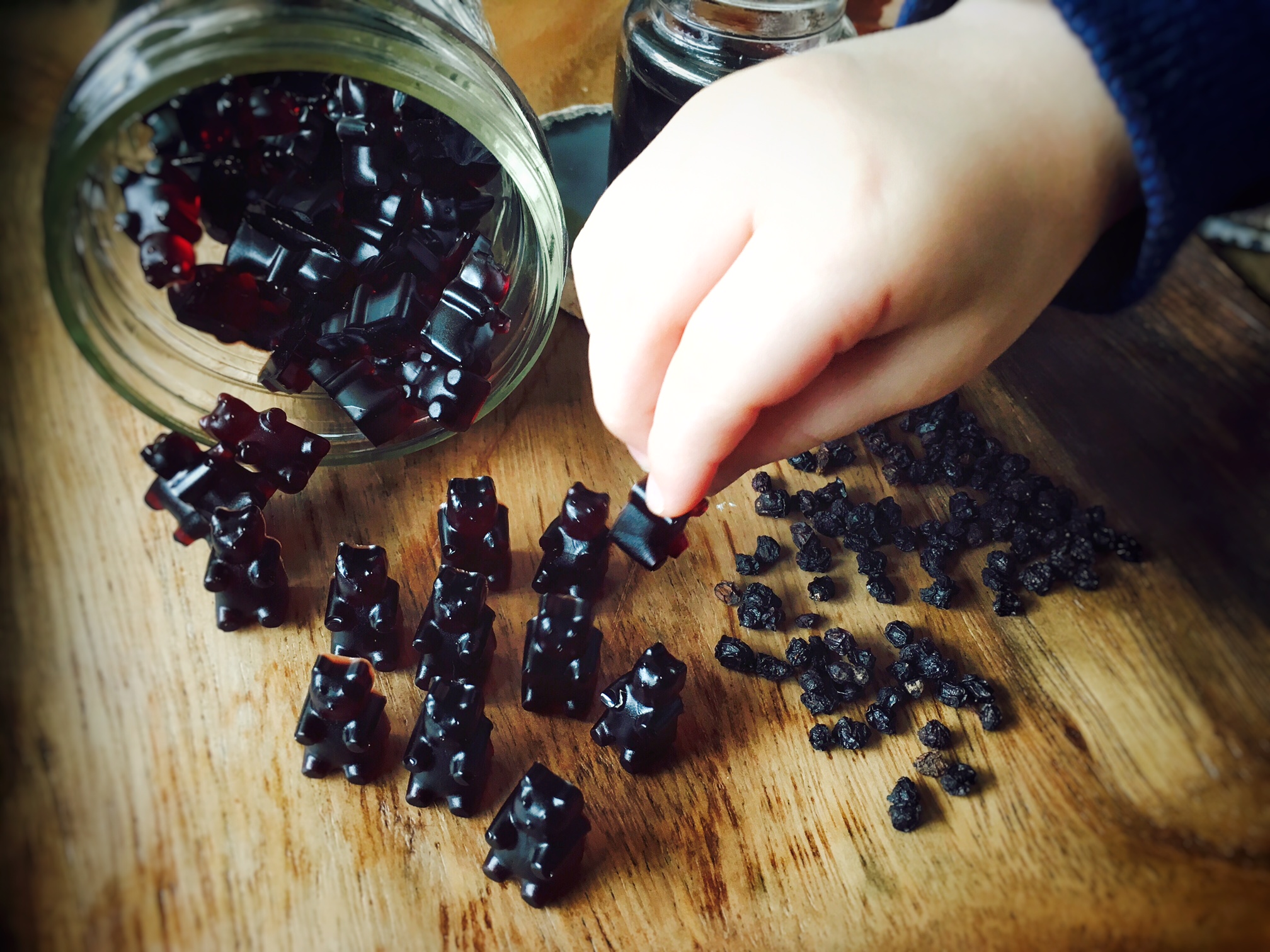 Making gummies is easy!
I was excited when I came across the idea of making my own healthy gummies. These not only have the benefits of elderberry but cherry juice, which is anti-inflammatory and also helps promote a good night's sleep. Local honey, which is anti-bacterial, anti-viral, and anti-fungal.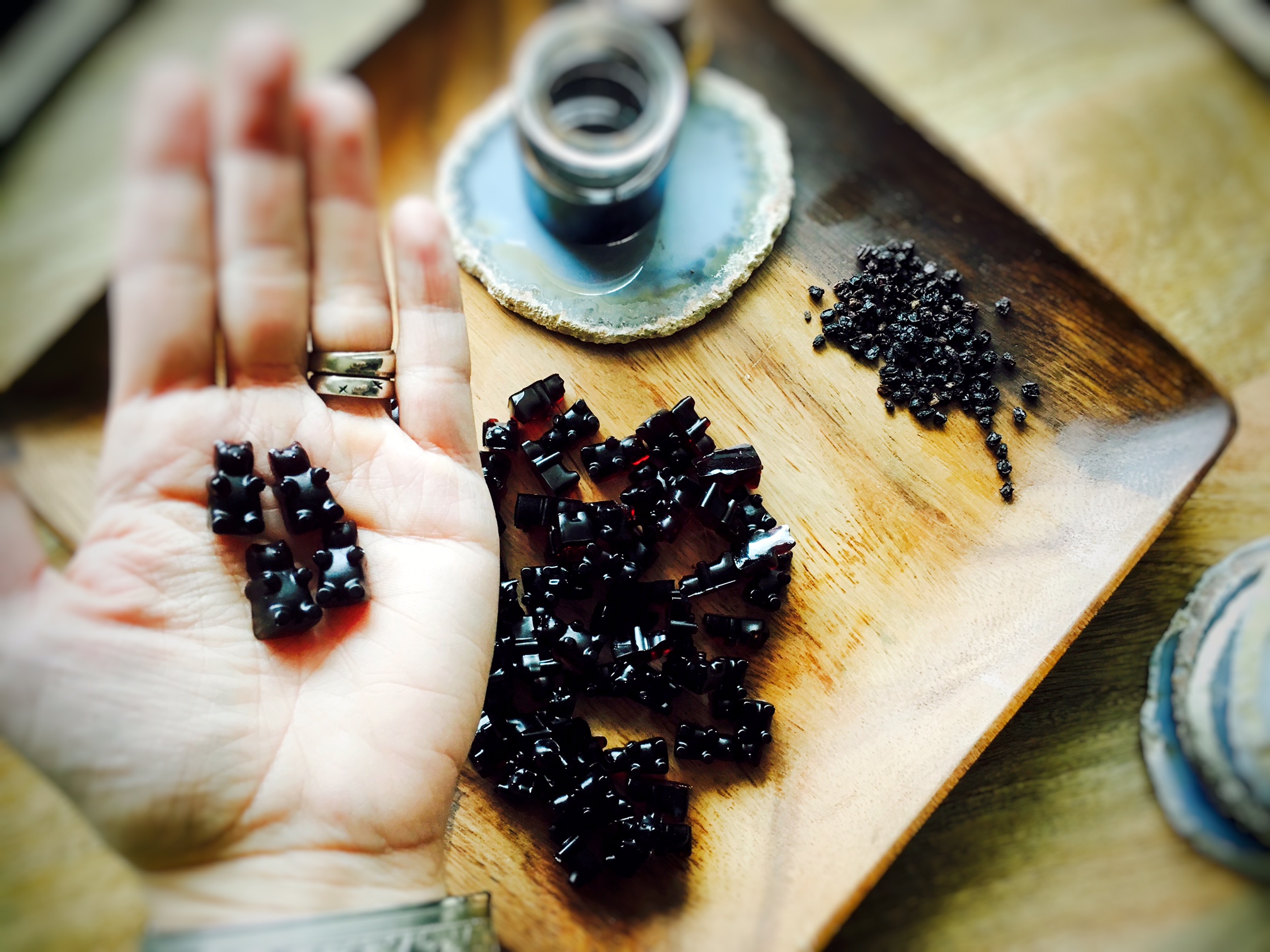 You can buy elderberry syruphere
 or make your own from dried elderberries. I like to make my own, it is super easy, cheap, and I add other good ingredients like ginger, cloves, and cinnamon!buy elderberries here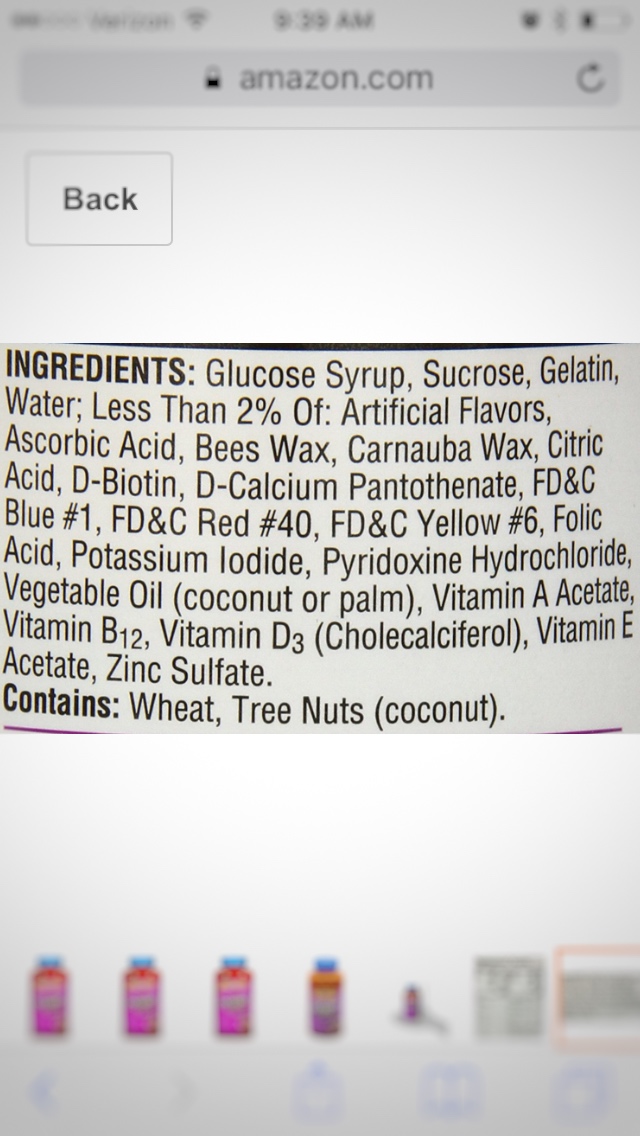 Check out this label from a popular kids vitamin. These vitamins don't have anything "real" in them and lower our immune systems causing us to be more susceptible to viral and bacterial infections.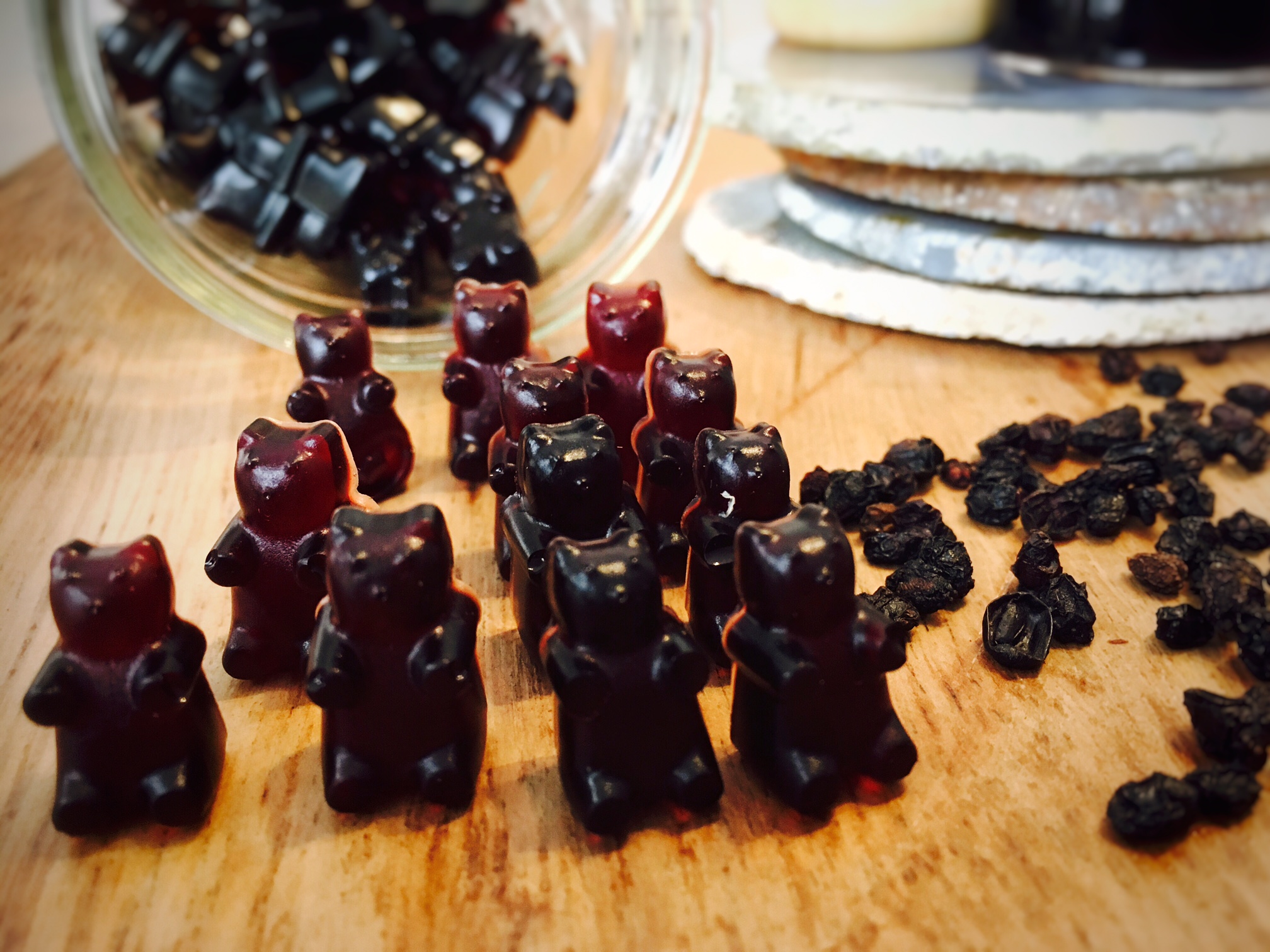 You can make your own healthy gummies in just minutes! Enjoy!
For vegan gummies try Agar powder!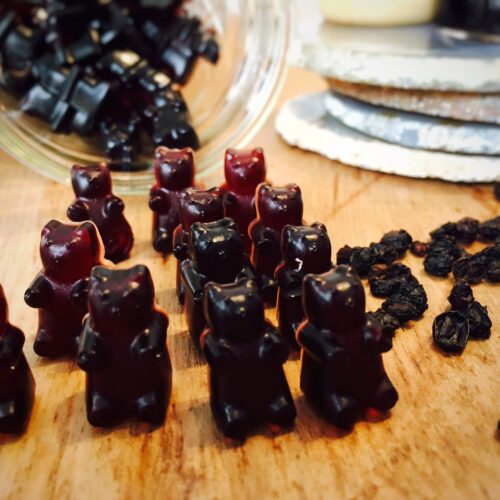 Print
Flu and Cold Busting Gummies
It takes just minutes to make your own immune-boosting gummies for winter!
Materials
¼

cup

bottled organic elderberry syrup or

I make homemade (check recipe notes for link)

¾

cup

Black Cherry juice (no sugar added)

or other fruit juice

2

teaspoon

lemon juice

2

tablespoon

local honey

3

packs plain gelatin

or agar-agar flakes for vegan

2

tablespoon

homemade vitamin  C powder

optional (link to homemade vitamin C in recipe notes)
Instructions
In a small bowl mix together elderberry syrup, cherry juice, lemon juice, and vitamin C powder.

Pour into a small pan ( I used a small skillet).

Sprinkle gelatin packs over liquid mix and stir with a spoon.

Turn heat on to very low and stir just until warm and gelatin are dissolved.

Add local honey. Make sure the liquid is just warm to the touch to avoid killing the good properties of the honey.

Spoon or use the dropper to fill gummy bear molds.

If you don't have enough gummy bear molds, pour extra liquid in a cooking dish or other small dish and refrigerate and cut into squares.

Pop gummies out of the mold, and store them in the refrigerator.

You will have an extra mix. Add extra to a glass pan, and cut into squares, and store in a ziplock bag. ( I use these for the adults!)
Notes
*I let my kids have 3-4 a day. I don't think they could have too many.
buy elderberries here
Homemade elderberry syrup
Buy Gummy bear molds here
Homemade vitamin  C powder
Elke Polis is a participant in the Amazon Services LLC Associates Program, an affiliate advertising program designed to provide a means for sites to earn advertising fees by advertising and linking to Amazon.com.
Clicking on an Amazon link from Elke does not increase the cost of any item you purchase.
We will only ever link to Amazon products that we think our visitors may be interested in and appreciate learning more about.