How many of us work so hard to be healthy, and then the holidays come. We start out with Thanksgiving, then Christmas, Valentine's day, then Easter…. then BBQ season, I mean it's kinda hard to get away from, isn't it? What I'm saying is there will always be a reason to eat the things we shouldn't be eating. That's why I like to create desserts like this Gluten & Dairy Free Pie Pecan Bars. They are gooey, vegan, and delicious We are taking steps to eat healthier we are on the right track!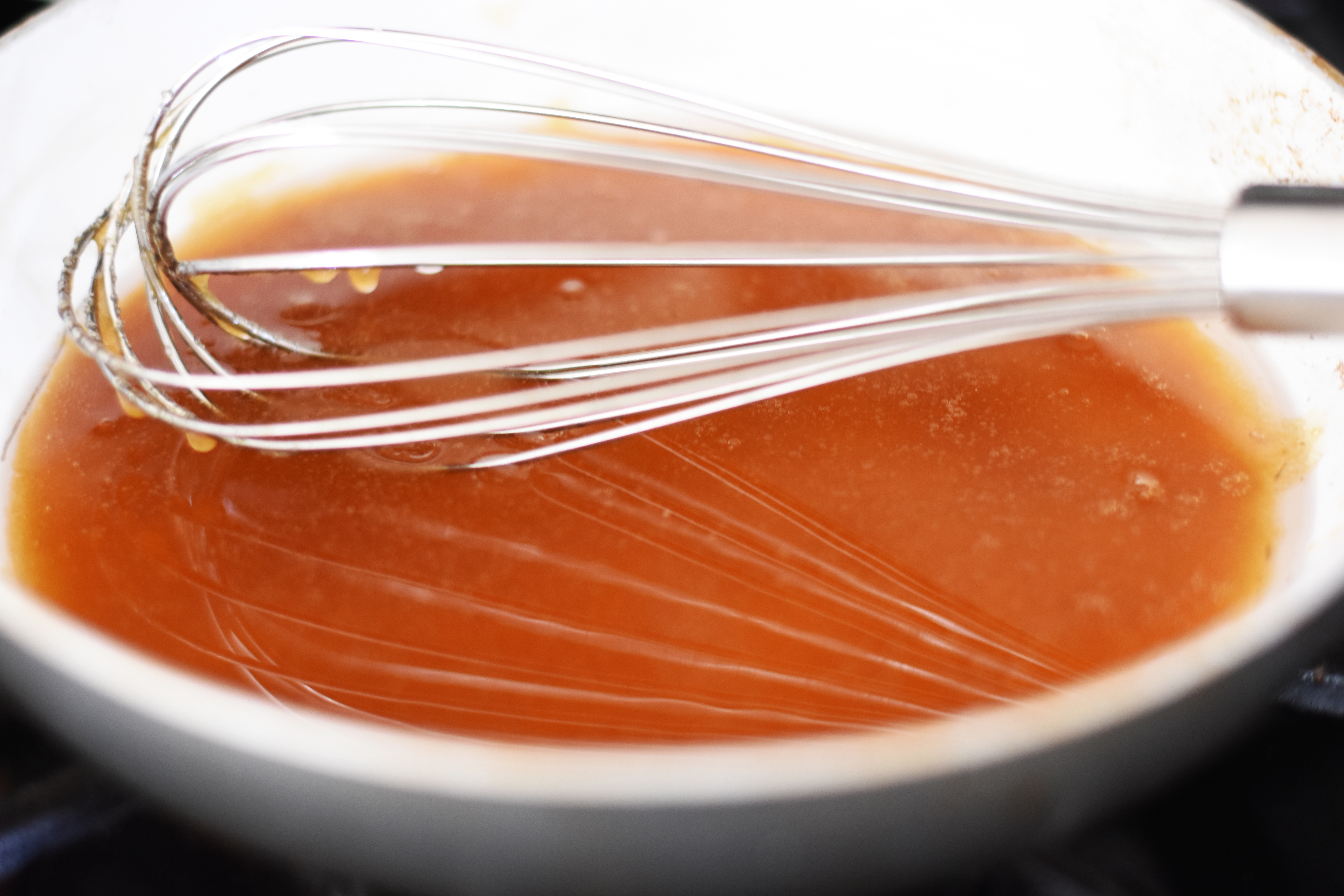 It can be hard to be consistent with eating occasions popping up every couple of months.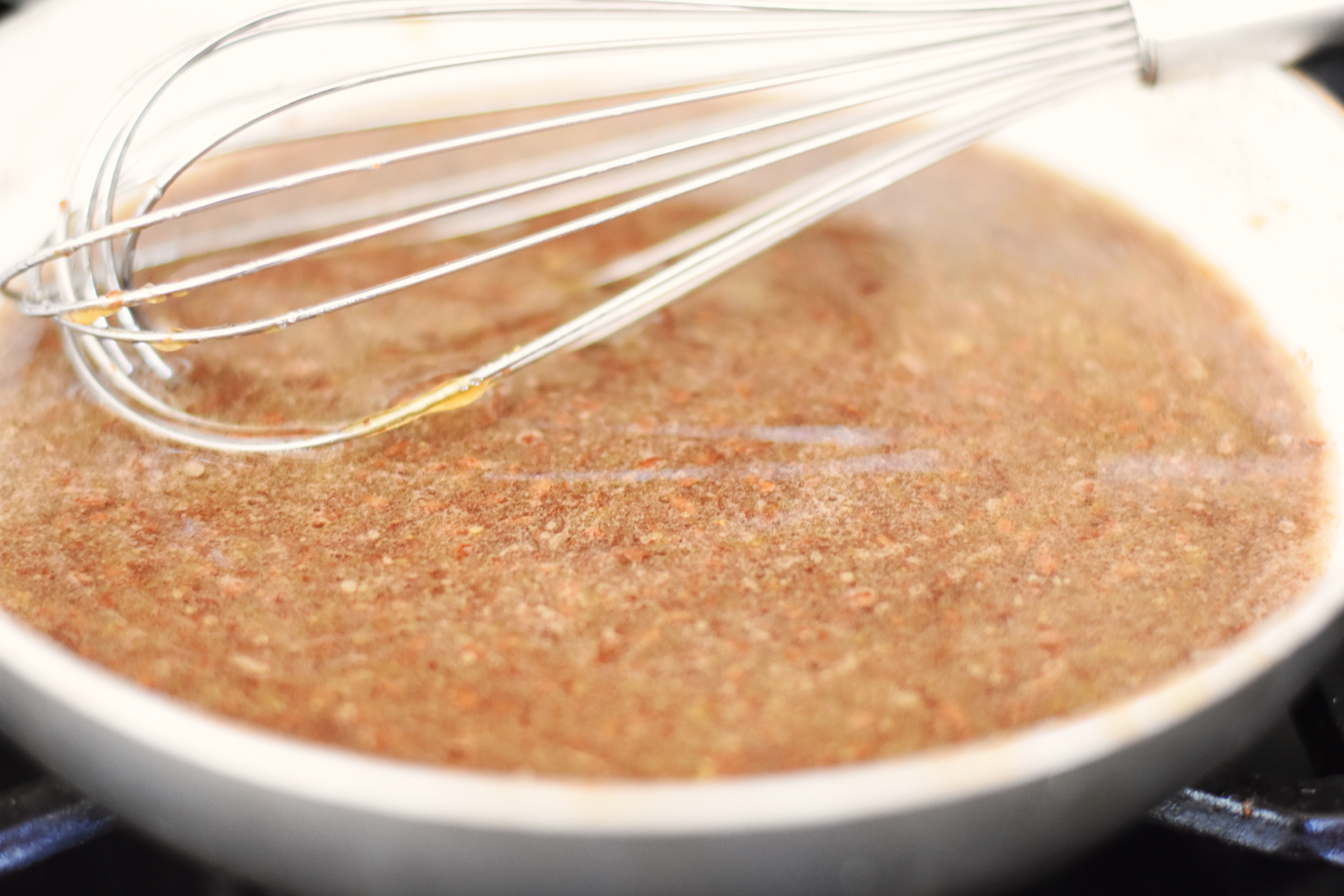 I think one of the best things to do is take some traditional recipes and make them a little healthier. Tradition can be good but it also can bring cups of unneeded sugar, shortening, dyes, vegetable oil, bleached flour and much much more.
Pecan pie was always one of my favorite desserts, but soooo sweet!  Coming in with a whopping cup or more of sugar and a cup of corn syrup, I think it wouldn't hurt to scale back a little….. or a lot.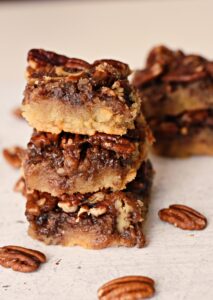 Considering the average American consumes 150-170 pounds of sugar per year, cutting sugar is a must! These Pecan Pie Bars have less sugar and are gluten and dairy-free, and you're not going to miss a bit of richness that pecan pie offers! Don't think it's possible? I think you'll be pleasantly surprised.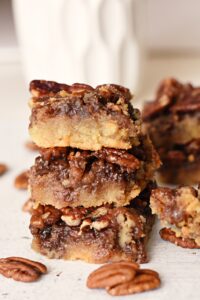 I hope you try them!!
For other gluten-free desserts try Gluten-Free Peanut Butter Cookies!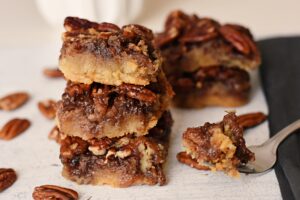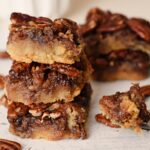 Print Recipe
Gluten & Dairy Free Pecan Pie Bars
These Pecan Pie Bars have less sugar, and are gluten and dairy-free, and you're not going to miss a bit of richness that pecan pie offers!
Ingredients
Crust
2

cup

almond flour

3

tablespoon

refined coconut oil

melted

¼

cup

maple syrup

⅛

teaspoon

sea salt or pink salt

1

teaspoon

 vanilla
Filling
½

cup

coconut sugar or regular sugar

2

tablespoon

coconut oil

2

tablespoon

molasses

⅛

teaspoon

salt

2

tablespoon

fresh ground flax seed + 4 tablespoon filtered water

3

tablespoon

coconut or almond milk

1

tablespoon

cornstarch

2

cups

chopped pecans
Instructions
Preheat oven to 350

In a small bowl mix together almond flour, melted coconut oil, maple syrup salt and vanilla.

Stir until well combined.

Press into a small baking dish. I used an 8x6 oven safe corning ware dish.

Poke some holes in the crust with a fork

Bake at 350 for about 25-30 min or until lightly brown
Filling
Spread the chopped pecans on a cookie sheet and toast until fragrant. Set aside

In a small saucepan whisk together sugar, molasses, and coconut oil.

Bring to a boil for about a minute and turn heat off. (The oil will look separated from the sugar, thats ok)

Grind flax seed in a Nutri-Bullet or coffee grinder.

Pour flaxseed into a small bowl and whisk in water, cornstarch, almond or coconut milk, vanilla, and salt.

Whisk this mixture into the sugar mixture.

Whisk in half of the chopped pecans.

Pour this mix over the crust.

Spread the other cup of chopped pecans over top the crust.

Bake for about 25-30 minutes.

Let cool for an hour or more before serving.
Notes
To remove these bars from the baking dish, let them cool first.