I changed my mind so many times trying to decide what to post on this week. With winter coming to an end, and spring right around the corner, cosy wintery recipes were rushing through my mind that I didn't get to. The ones that don't make it to the blog will have to wait until next year, and I will happily embrace spring!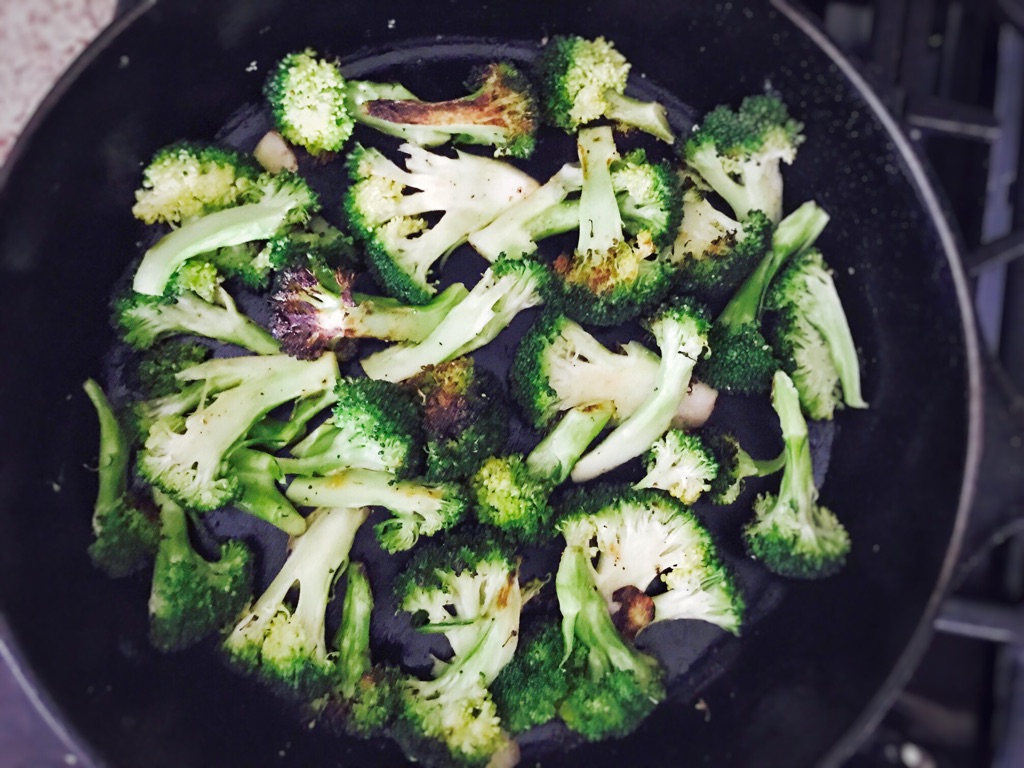 I was making quiche last night for dinner and couldn't believe I hadn't posted it yet, I mean, I have probably made one every week for years! Its been my go-to recipe when I need something quick and easy, and I don't want to put a whole lot of thought into dinner.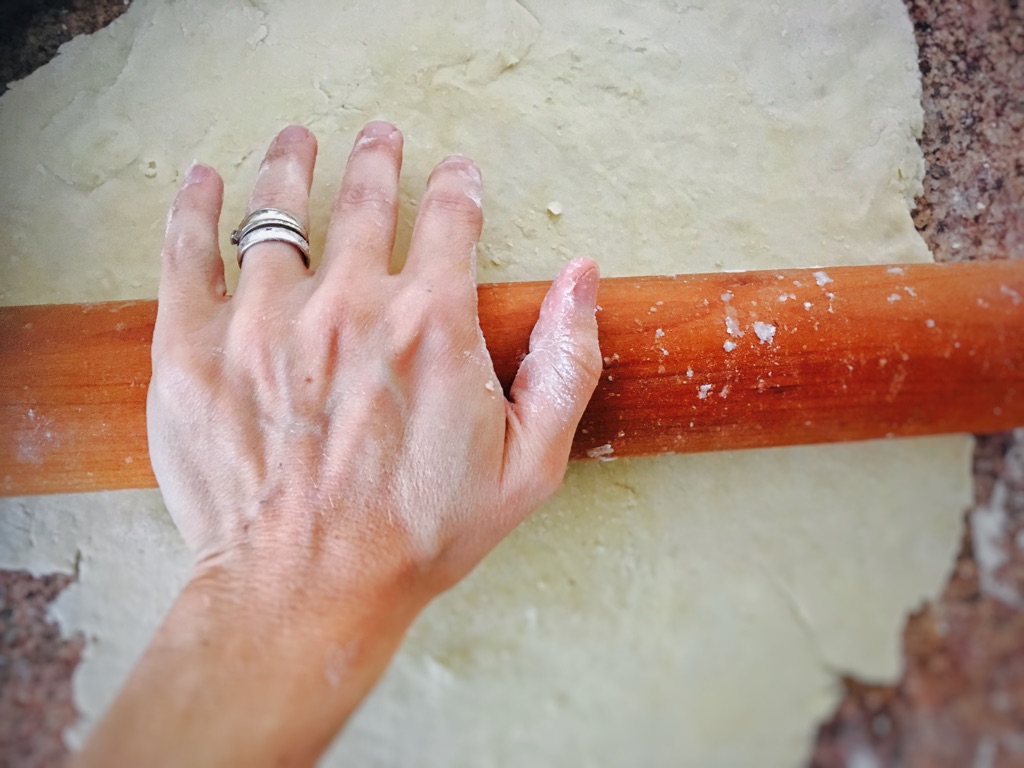 To make it even more worth it, all the kids love quiche (as long as its broccoli and cheese). Even though Anthony went through the "I don't like eggs" stage, he still loved quiche….maybe he didn't realize it was made of eggs.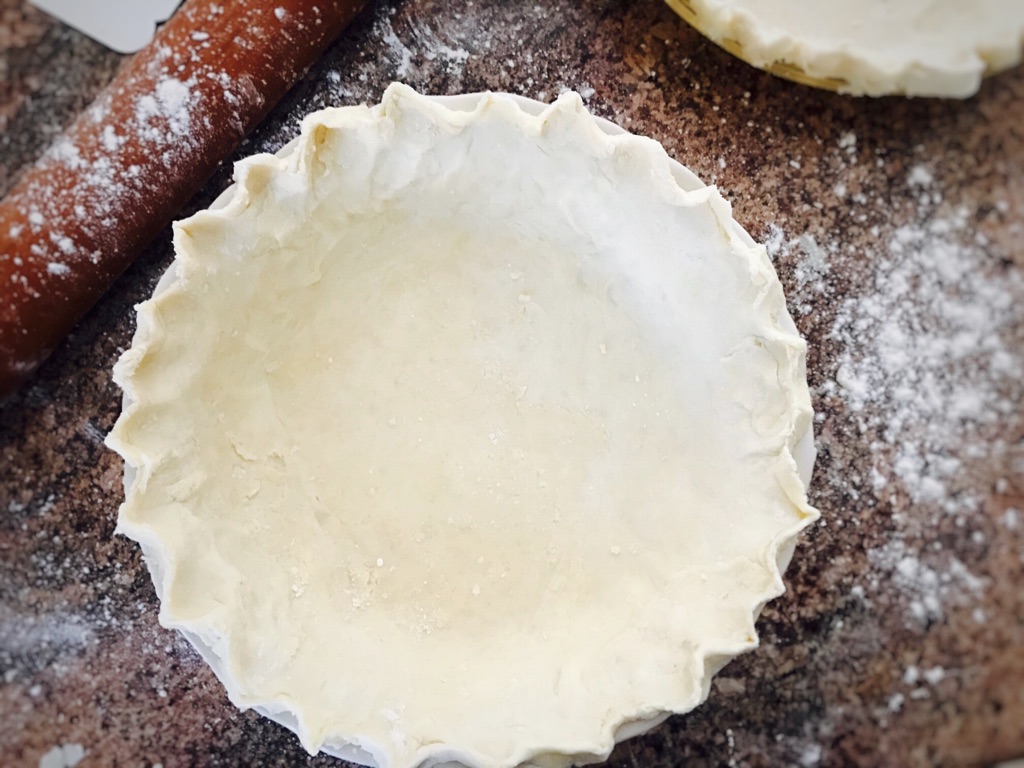 Even though it was one of those rushed evenings where we had to eat and run, I thought it would be no problem to make the meal, and snap some pics as I was going along. Soooo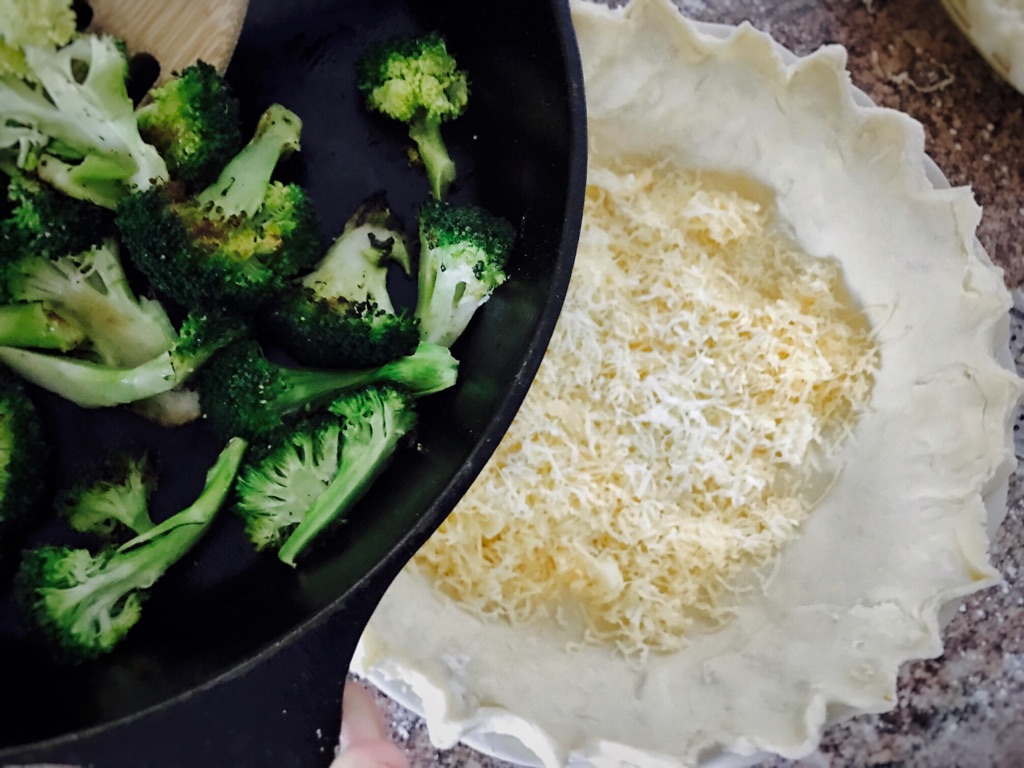 I mixed up a simple dough for the crust, sautéd some broccoli, grated some cheese, whisked up some eggs, put it all together, and threw it in the oven. While they were baking, I put a few things on the table so I could snap some pictures when they came out.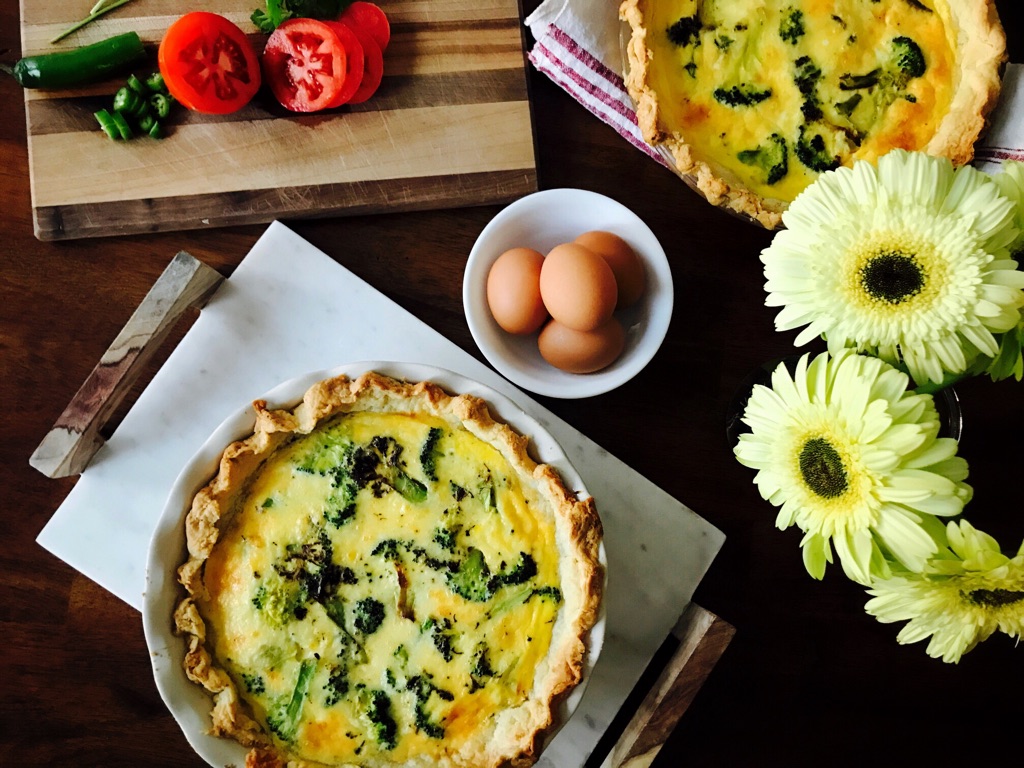 I wandered back over to the oven and stood anticipating the timer to go off, while answering the question "is it done?" over and over. One wasn't quite finished , but I got them out anyway and snapped a few pictures, and cut up the one that was finished for them to get started on. I returned the other to the oven just for an extra five minutes to ensure the middle was done.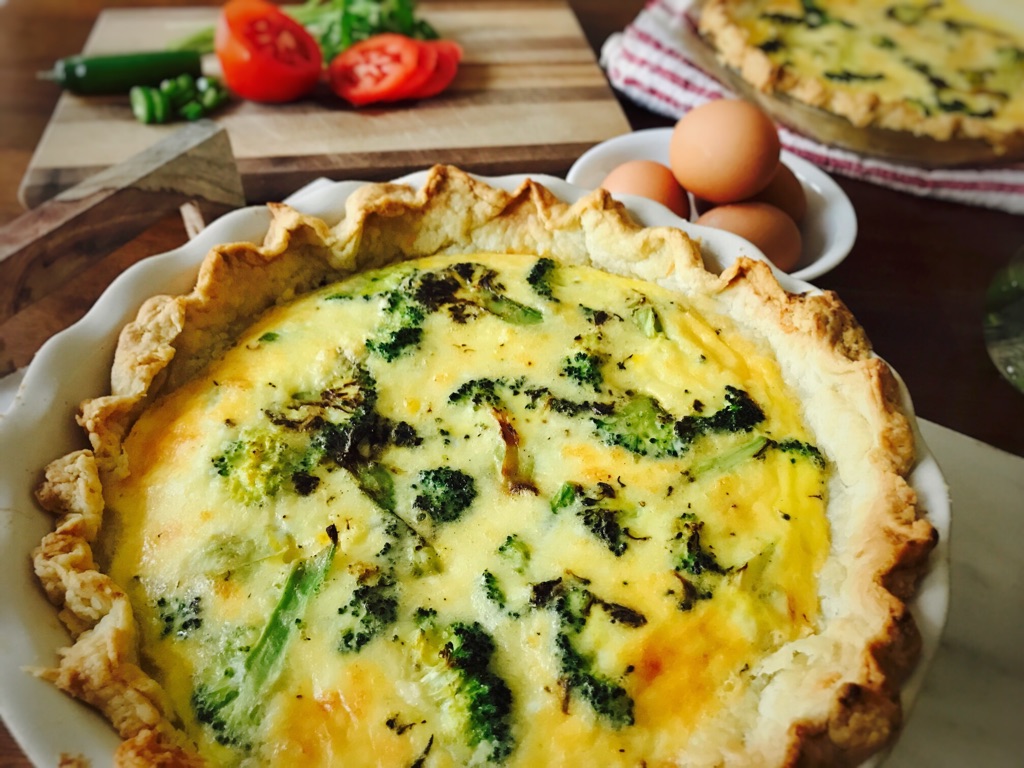 They inhaled the first one, and were anxiously waiting for the second. Ta-Da, it was finished! I pulled it out, it was beautifully browned on top and the crust so flaky. In an instant it slipped out of my hands and crashed and broke all over the floor…….egg, broccoli, perfectly flaky crust…..gone. To top it off, it was baked in my favorite hand made pie dish from France-and it was broken all.over.the.floor. I scooped onto a plate what wasn't touching the floor, and we all happily ate that.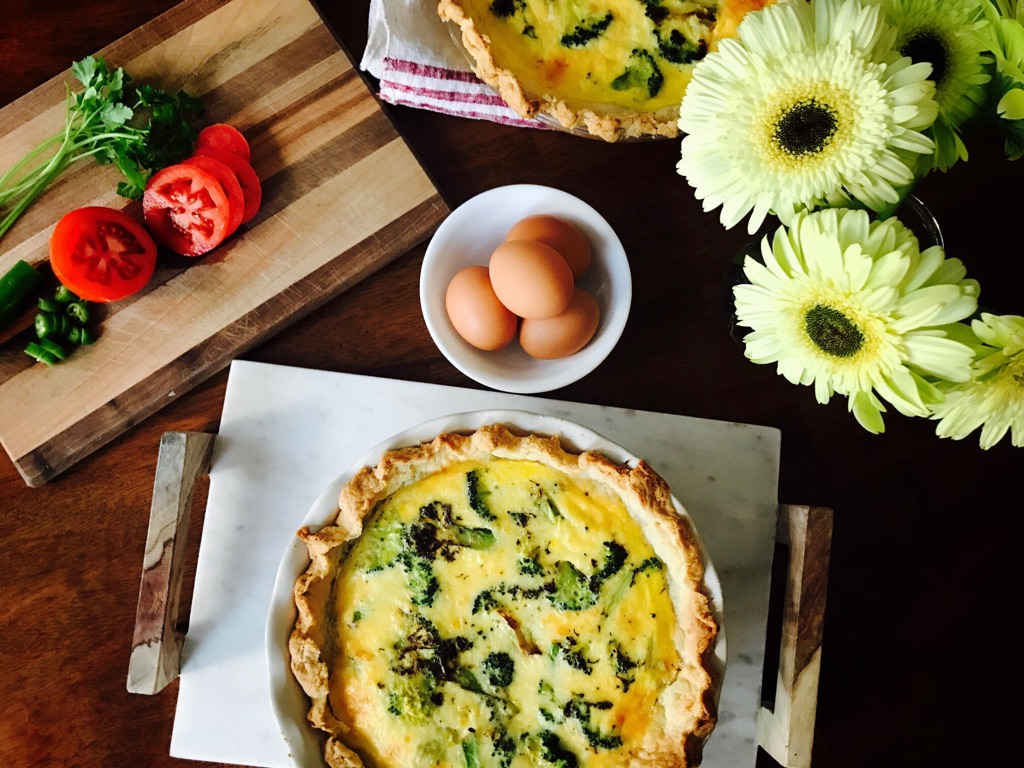 While I was cleaning up the mess, the only positive I could pull from it was that I had already taken the pictures for the post, and I didn't have to change my post this week, again…..for the fifth time.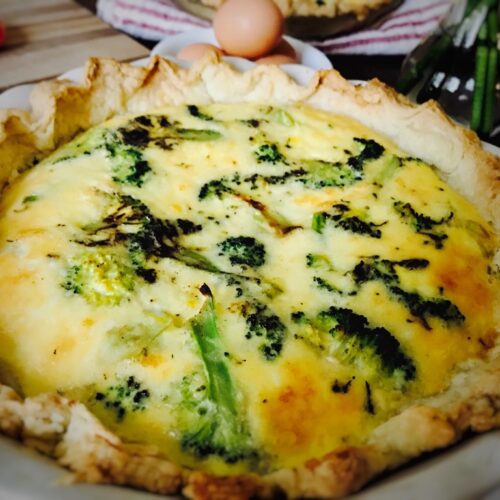 Print Recipe
Broccoli and Cheese Quiche
A quiche is the perfect breakfast, brunch, or dinner! I love sticking healthy vegetables in amongst the cheese.
Ingredients
5

eggs

1

cup

whole milk

½

pink salt or sea salt

½

teaspoon

pepper

1

bunch broccoli

1

cup

shredded gouda cheese

½

cup

white or yellow cheddar cheese
Pie Crust
1 ¼

cup

unbleached flour

6

tablespoon

real butter

very cold

1

teaspoon

pink salt or sea salt

1

teaspoon

sugar

About ¼ cup ice water added 1 tablespoon at a time
Instructions
Preheat the oven to 375.

Wash and cut the broccoli. (I like to cut the florets off, then cut them in half.)

Saute over medium heat 5-7 minutes. add salt and pepper to taste

Cook until lightly brown and they are starting to get tender.

Remove from heat.

In a mixing bowl whisk eggs, milk, salt, and pepper. Set aside.

Grate cheese and set aside.

In a medium bowl add all dry crust ingredients.

Cut in butter with a pastry cutter or a fork until the pieces are very small.

Add ice water 1 tablespoon at a time, just until dough comes together.

Once dough comes together, use your hand to press it together the rest of the way (it will seem dry).

Wrap the dough in plastic wrap and let the dough cool in the fridge for a few minutes.

Flour a surface on your counter.

Place dough on floured surface

With a rolling pin roll dough out until it's about ¼ inch thick.

Place dough in ungreased pie plate cutting any extra from the edges.

Sprinkle grated cheese at the bottom.

Then add cooked broccoli.

Pour in egg mixture.

Bake at 375 for about 35 minutes, or until lightly brown on top.
Notes
To ensure a flaky crust:
*Make sure water and butter are very cold.
*Make sure you don't use too much water
Get my favorite pie dish here
Get rolling pin here
Elke is a participant in the Amazon Services LLC Associates Program, an affiliate advertising program designed to provide a means for sites to earn advertising fees by advertising and linking to Amazon.com.
Clicking on an Amazon link from http://www.quadcoptercloud.com/ does not increase the cost of any item you purchase.
We will only ever link to Amazon products that we think our visitors may be interested in and appreciate learning more about