Having cookies around at Christmas is a must, but having my husband's favorite cookies brings an element of joy to the air. I love to hear in a happy voice, "you made me Toasted Pecan Shortbread cookies!" I just smile….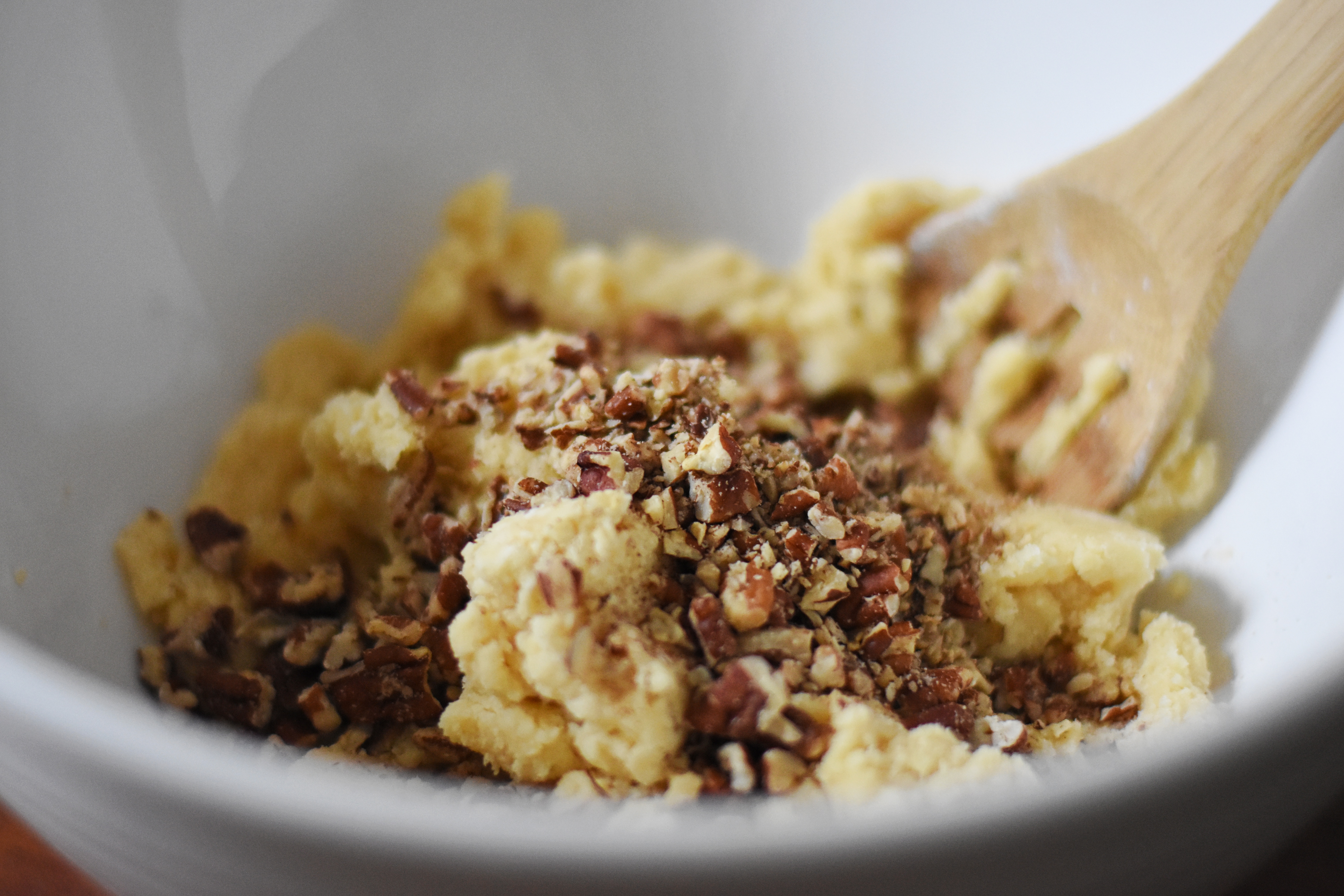 Maybe his love for shortbreads came while traveling overseas, maybe it was love at first bite the first time he bites into that buttery sweet cookie…but maybe it was all the many trips to Starbucks and they strategically placed packs of two by the register that he couldn't resist getting.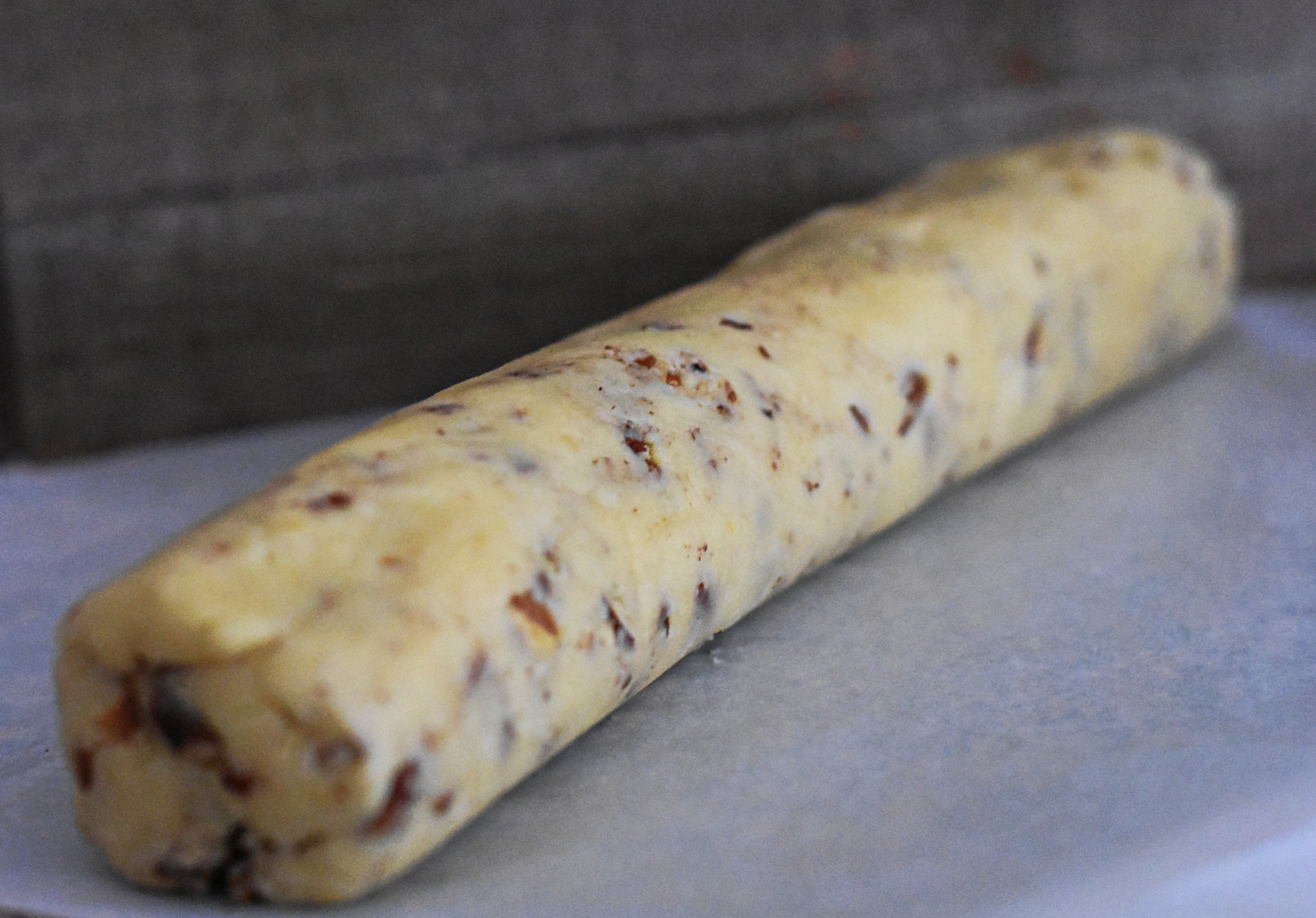 However, it happened-it happened and he brought us all with him.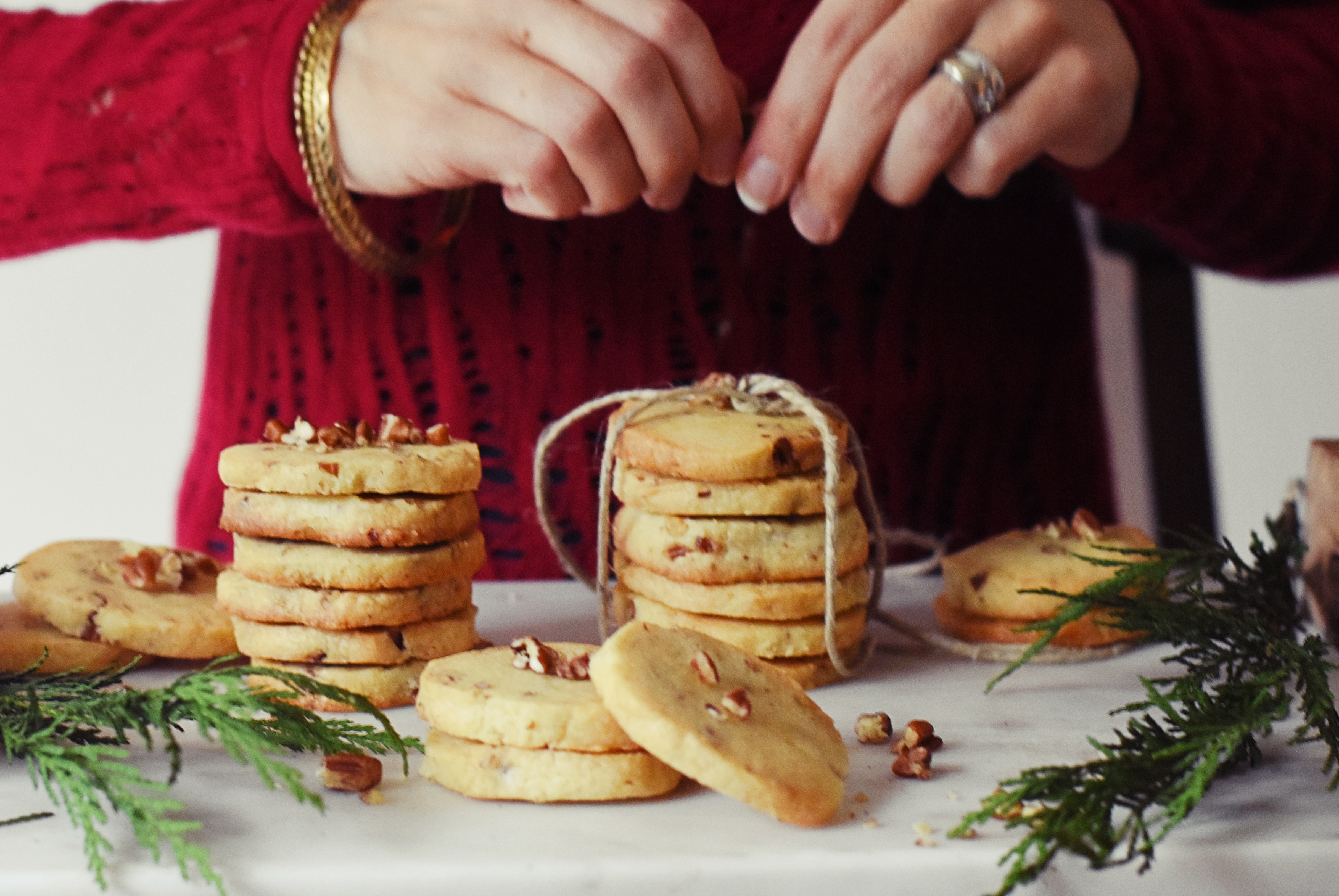 I also love how versatile they are. They can't get boring! I have made all kinds like lemon, lavender, and even rosemary! I have also made pistachio, and cardamom, or just plain. You can pair this little cookie with just about any flavor!
For other cookie recipes check out One bowl Oatmeal Chocolate Chip Cookies!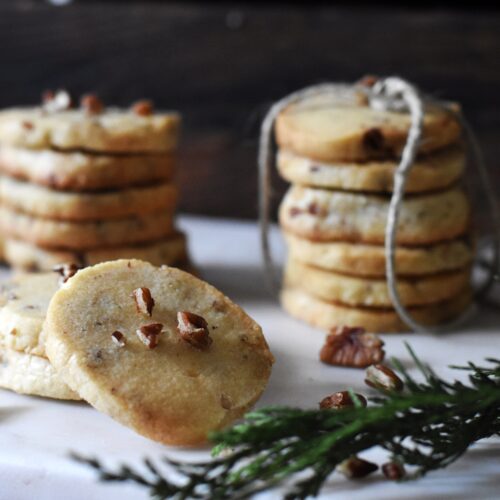 Print Recipe
Toasted Pecan Shortbread
Shortbread is such a quick and easy classic recipe. You can bump up the flavor by adding toasted pecans.
Ingredients
2

sticks

butter softened at room temperature

½

cup

+ 2 tablespoon sugar

1

egg

1

teaspoon

real vanilla

2 ½

cups

unbleached all-purpose flour

½

cup

pecan pieces

toasted
Instructions
Preheat oven to 300 (to toast pecans.)

Spread pecan pieces on a baking sheet. Place in preheated oven for 5-7 minutes or until pecans give off a nutty smell. Be careful not to burn.

Remove nuts from oven and set aside to cool.

In a medium mixing bowl with a whisk or hand mixer mix soft butter, sugar, egg, and vanilla.

When that is mixed well, add flour one cup at a time and mix with a wooden spoon.

Mix in toasted pecans.

Lay out a piece of parchment paper about 12 by 16 inches and place dough on it.

With your hands, roll the dough into a log that's about 1 ½ inches in diameter.

Carefully roll the log up in the parchment paper and place in the freezer for at least 20 minutes or up to an hour.
Ready to bake
Preheat oven to 350.

Pull cookie log from freezer and with a sharp knife cut cookies into ¼ inch thick cookies.

Place on a baking sheet lined with parchment paper.

Bake until lightly golden brown around edges.

Store at room temperature.