One of the most requested recipes to add to my site have been these One Bowl Oatmeal Chocolate Chip cookies. I just haven't gotten around to getting them on here! Every time someone asked I would reply that I would get them on my site soon. Well, here they are, and I think you won't just love the cookie, but love how easy they are to make!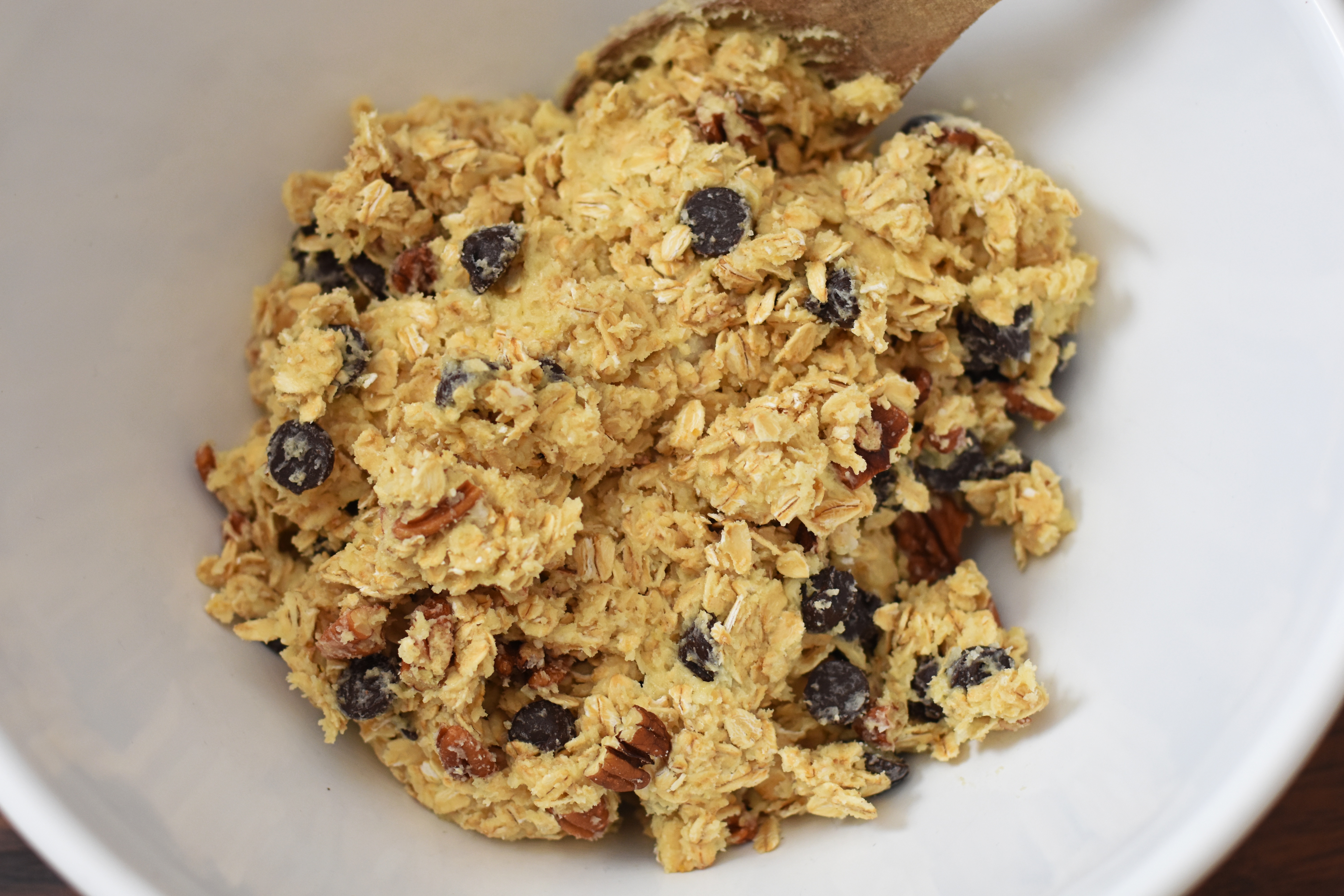 Why are they so great? They're one of those easy to make, go-to recipes, that I whip up when we need to take something somewhere. They are the cookies I make to pack into my kid's lunch for a treat.  They are seriously one of the easiest cookies to make that turn out great EVERY TIME.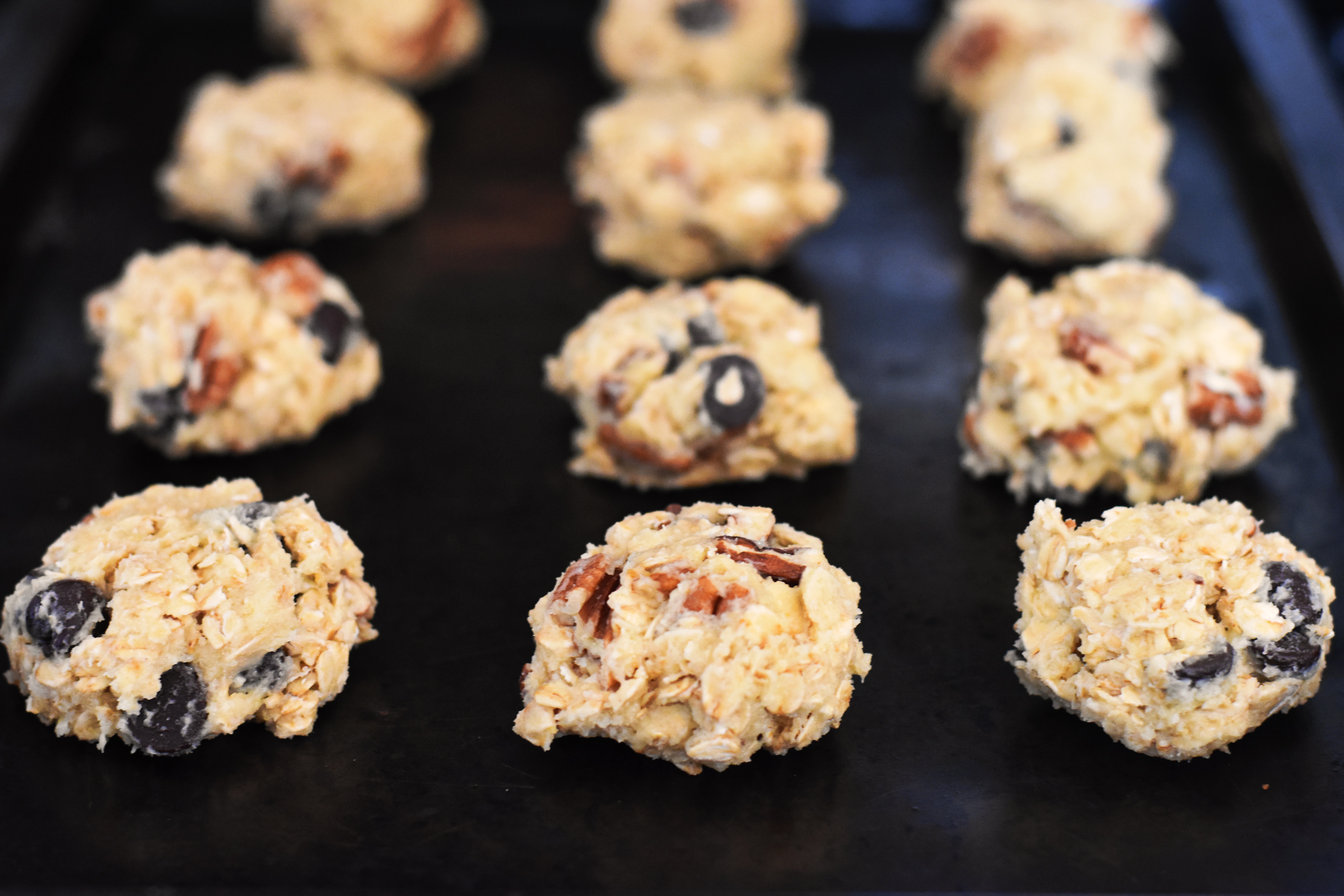 To add to the greatness of this recipe, they have half the sugar and butter of traditional recipes! Yay!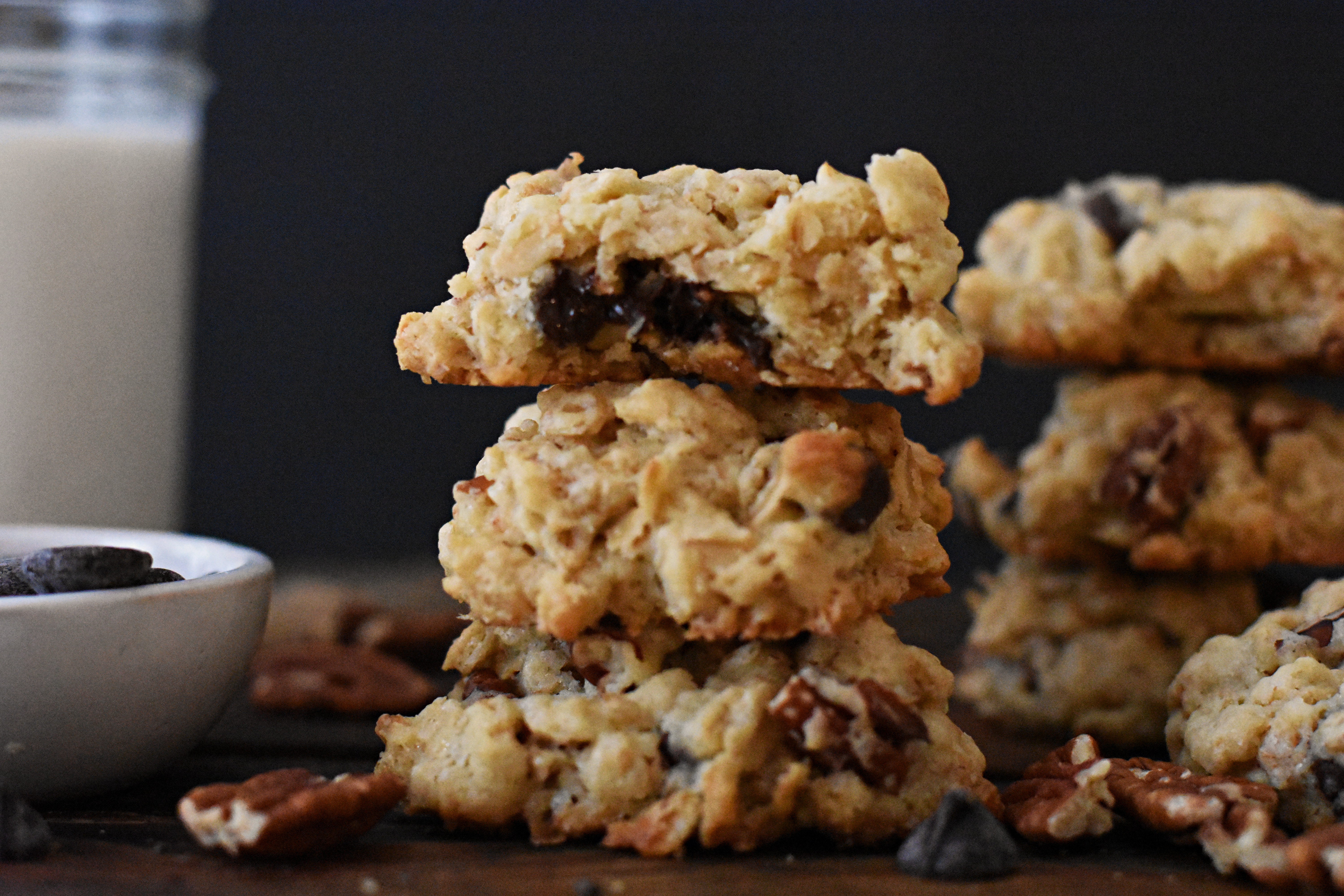 If these cookies make it a day around our house its a miracle. I usually save my husband a big spoonful of the dough to eat for a treat. He gratefully thanks me, and when I turn around he has the oven door open scooping more dough off of the cookies sheet to eat! I guess what they say about dough is true…..good dough, good cookie, and these One Bowl Oatmeal Chocolate Chip Cookies are some gooood cookies!
For other cookie recipes check out my Toasted Pecan Shortbread Cookies!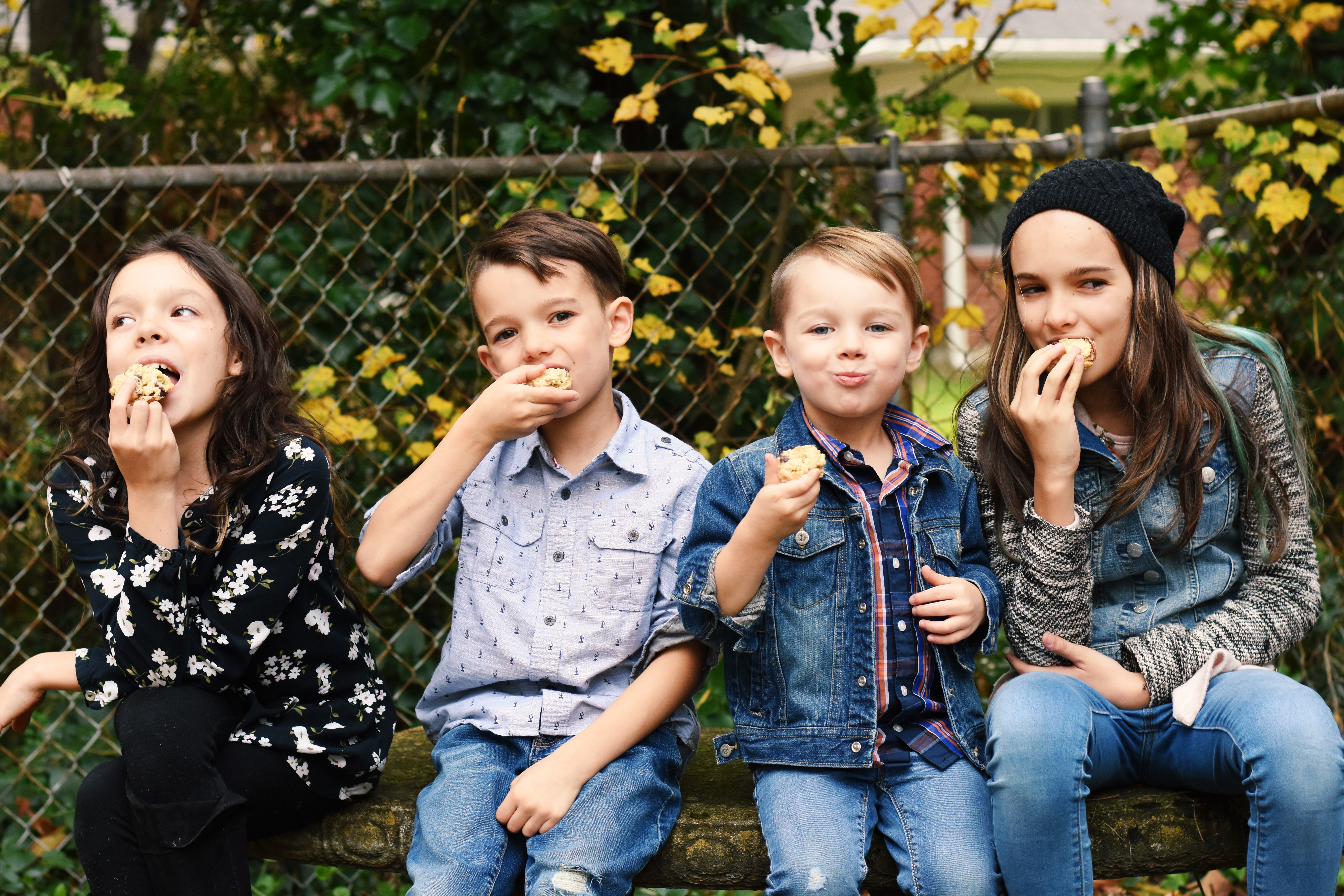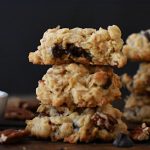 Print Recipe
One Bowl Oatmeal Chocolate Chip Cookies
This is good dough and good cookies - and it's half the sugar of your traditional recipe!
Ingredients
1

stick

butter

at room temperature

2

Tbsp

refined coconut oil

soft

1

egg or flax egg

for flax egg 1 Tbsp ground flaxseed + 3 Tbsp water

1/2  

+ 2 Tbsp sugar

1

tsp

vanilla

1/8

tsp

pink salt or sea salt

1

cup

unbleached flour

2

cups

oats

I use old fashioned

1/2

cup

chocolate chips of your choice

1/2

cup

chopped pecans

optional
Instructions
Preheat oven to 350

In a medium bowl whisk butter, coconut oil, egg, sugar, vanilla, and salt until completely incorporated and smooth.

With a wooden spoon mix in flour, oats, chocolate chips, and pecans.

Spoon onto an un-greased cookie sheet a tablespoon at a time.

Bake on 350 for 10-12 minutes until the cookies are brown around the edges.

Pull out of the oven and eat warm!
Notes
*I have made many variations of these cookies. Here are some things I have done.
You can add a 1/2 cup of shredded coconut.
I have added a Tbsp chia seeds, or fresh ground flaxseed.
The flax egg cookies taste just as good and worth doing to add extra fiber.
I have made these gluten free which I will make a separate post on because they were delicious!
I have used brown sugar in place of granulate sugar and they turn out great!
I have flattened these with a spoon before baking and made Ice cream sandwiches with them!