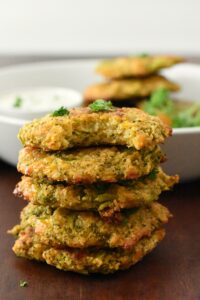 Why is it that kids like things that you can pick up and eat? When my kids were smaller, they would hold their fork in one hand and eat with their other hand. Kids just like to eat with their hands! That's why these Cheesy Broccoli Bites make the perfect side dish!
Part of my quest for being more intentional about getting veggies into the kids is making it more fun!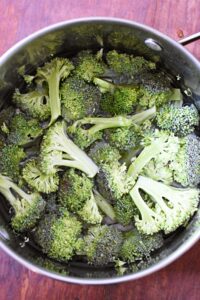 This recipe must have been fun, because I got no complaints, and they even fought over who would get the last one! I'll just be honest, I don't know about you, but when they are arguing over broccoli, they can argue all they want.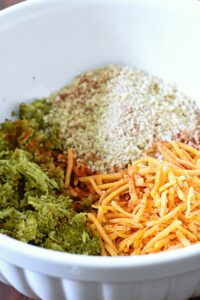 I would go as far as calling broccoli a superfood! It's full of health benefits!

Check out the benefits of Broccoli
It aids in fighting cancer and reduces the risk of certain types of cancer.
Strengthens the immune system.
Helps remove toxins from the body and is good for the liver.
Helps lower cholesterol
It's anti-inflammatory.
Improves liver function.
Helps improve bone health with high levels of vitamin K, calcium, magnesium, and potassium.
It can help improve fertility.
It can be great for weight loss due to an increase in metabolism.
Great for heart health by keeping arteries clear.
Great for gut health because of high fiber.
Protects the eyes.
Prevents collagen breakdown in the skin.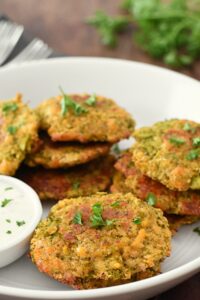 Isn't that great!
Our kids need their veggies. We can't rely on synthetic vitamins to keep them healthy, they need real Whole Foods. This is a step in getting them what they need! These Cheesy broccoli bites are a great way to get whole food real vitamins and minerals in our bodies!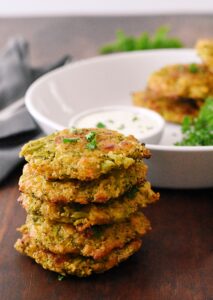 Remember to buy organic when possible!
For other fun ways to eat healthy try Undercover Gluten-Free Blondies!
If you are trying to get more veggies in your diet check out this delicious pasta primavera!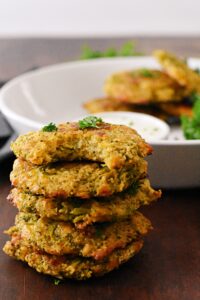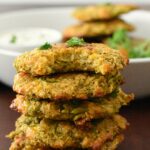 Print Recipe
Cheesy Broccoli Bites
These cheesy broccoli bites are an easy way to get veggies into your kids. Steamed broccoli is mixed with cheese, egg, breadcrumbs, and spices for a fun and healthy side dish!
Ingredients
2

cups

filtered water

2

cups

broccoli

steamed

1

egg slightly beaten

½

cup

Panko bread crumbs

1

cup

shredded Colby or cheddar cheese

½

clove

of minced garlic

½

teaspoon

pink salt or sea salt

½

teaspoon

black pepper

½

teaspoon

paprika
Instructions
Preheat oven to 400.

Place broccoli and water in a medium saucepan. Cover, bring to a simmer, and simmer on low for about 10-12 min or until tender.

Drain water and place into a medium mixing bowl. With a pastry cutter or fork smash broccoli into small pieces.

Add remaining ingredients and mix well.

With a heaping tablespoon of broccoli mixture, make it into a patty and place them on a baking sheet. Continue until all mix is used. Depending on size it should make about 10-12

Bake 10 minutes on 400. Flip each one over with a spatula and continue baking for 10 minutes on the other side.

Remove, plate, and enjoy!