Does anyone else feel like breakfast foods are full of sugar? Breakfast like this chia pudding is healthy and refined sugar-free!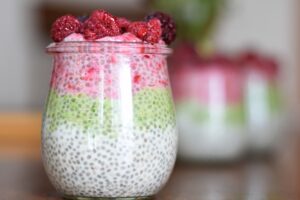 Is your family eating to much sugar?
Americans consume about 170 pounds of sugar a year, up from under 20 pounds per year in the 1700s!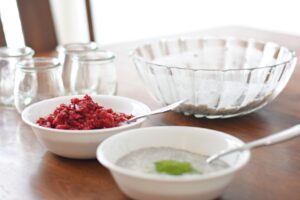 Sugar has been associated with over 60 ailments including but not limited to allergies, anxiety, cancer, arthritis, behavior problems, diabetes, eczema, fatigue, heart disease, weakened immunity, osteoporosis, and ulcers just to name a few.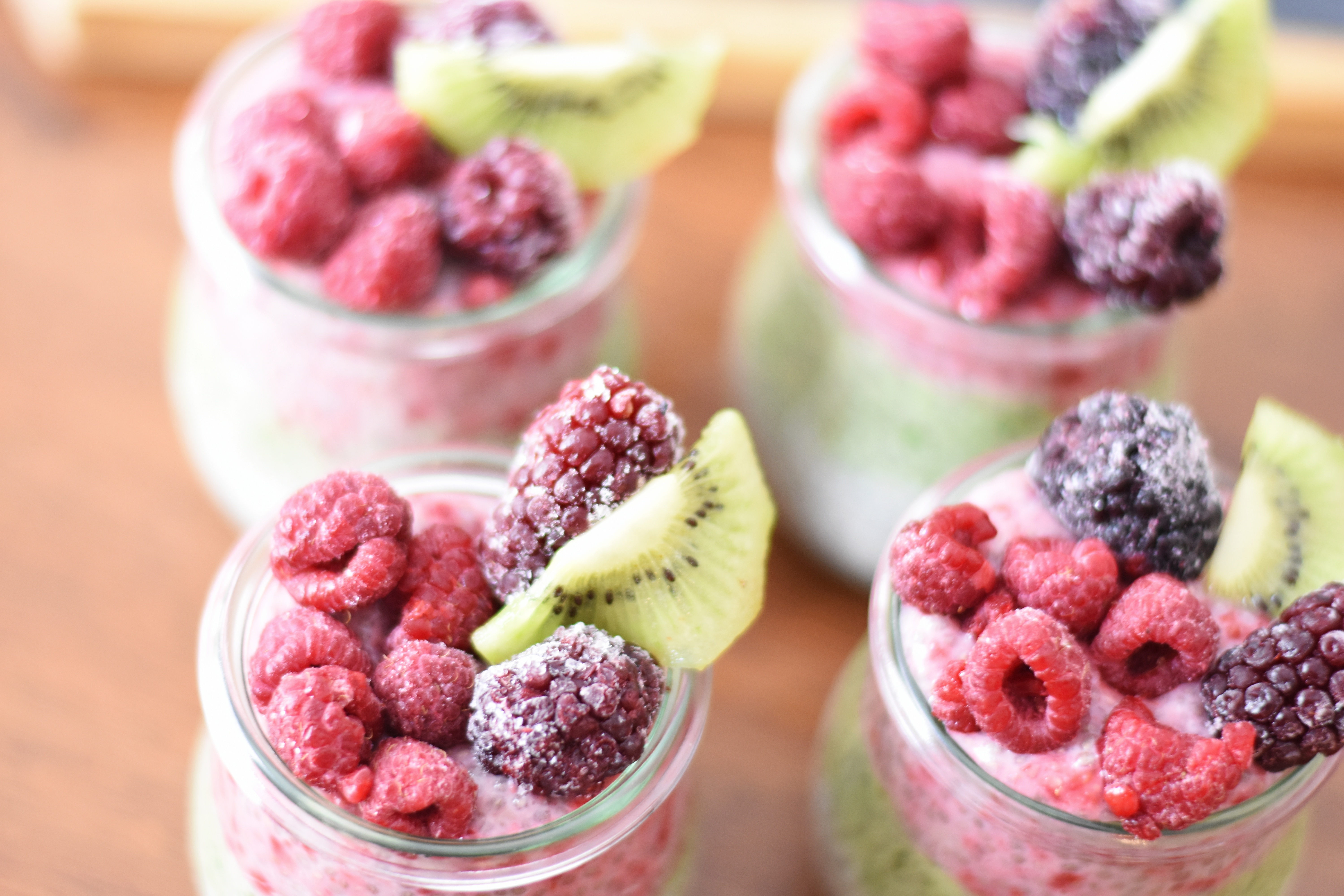 We need to protect our children from the overload of sugar that is being added to our food. Their little bodies are bombarded with sugar every day from gummy snacks and sugary cereal to juices and yogurts. All the sugar they are consuming not only impairs their immune systems, altering the germ-killing ability of white blood cells for up to 5 hours. Sugar also disrupts the distribution of vitamin C (one of the body's most important antioxidants.)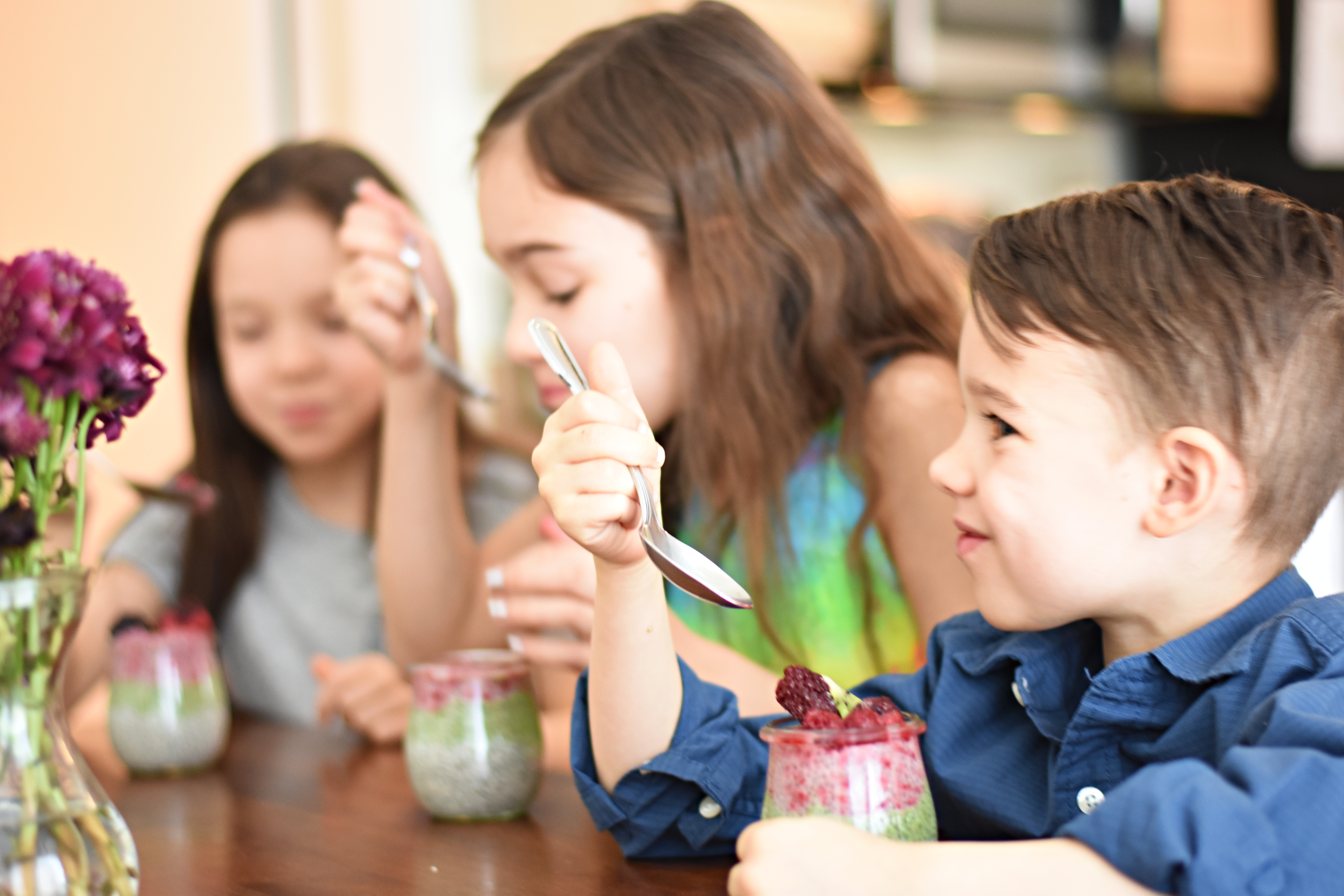 I have tried to be intentional lately about getting refined sugar out of breakfast. It's not easy to do when you're busy but defiantly doable! I like to sweeten the Chia Pudding with maple syrup because its full of minerals and health benefits.
If you haven't started incorporating chia seeds into your diet, this is a healthy and fun way to do it. This tiny little seed packs some amazing benefits.
Let's look at a few of the benefits of Chia Seeds
They are shown to have one of the largest amounts of omega 3's found in food.
More potassium than bananas.
More protein than some beans.
They have 2 times the antioxidants of blueberries.
Chia seeds have more folate than asparagus.
More Iron than spinach.
Chia seeds are packed with selenium, fiber, and phosphorus.
This Chia Pudding would be a fun and easy breakfast to add to your morning routine!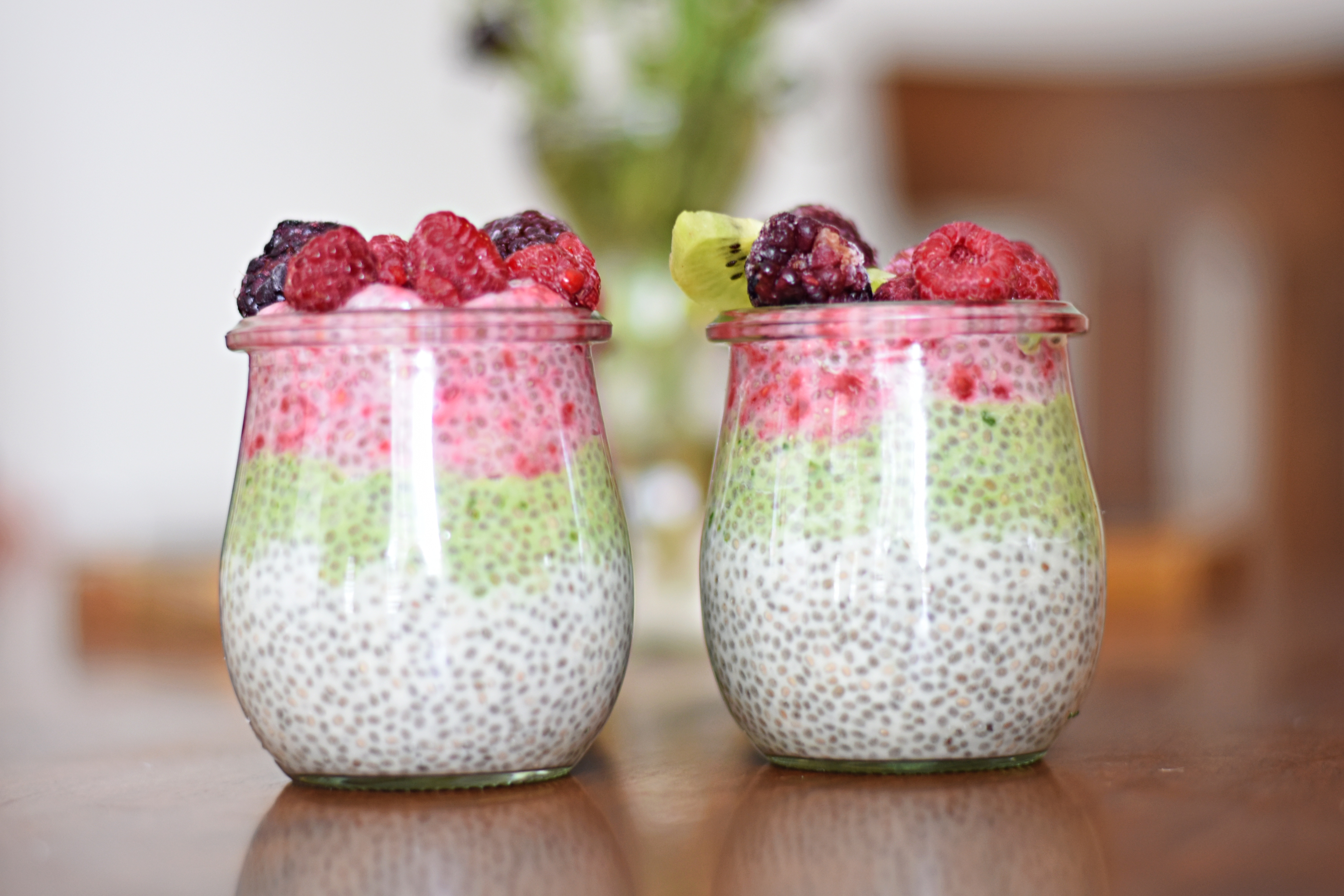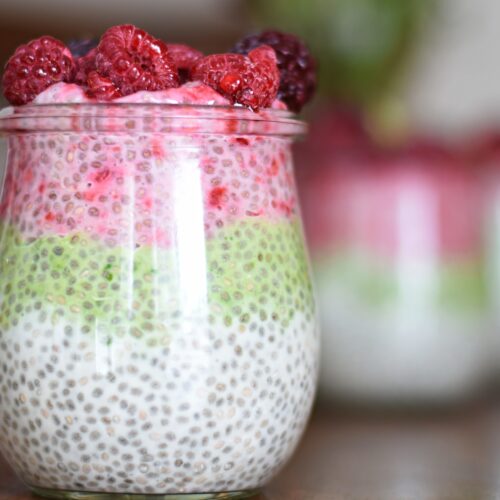 Print Recipe
Chia Pudding
This is a fun breakfast when you are in a busy season because you mix it up the night before and then it's ready to go when you are.
Instructions
The night before in a medium bowl add milk, chia seeds, and maple syrup, and salt. Whisk this mixture until everything is incorporated.

Refrigerate.

In the morning divide the pudding into 3 equal parts, in 3 separate bowls.

With a blender or nutri-bullet blend frozen or fresh berries.

Mix blended berries in one of the bowls of chia pudding

Mix 1 teaspoon Matcha green tea powder in one of the bowls of chia pudding.

Leave one plain

Layer plain, then green, then berry in 2 serving dishes.

Top with berries

Serve cold
Notes
*Matcha green tea is very healthy and provides many health benefits, however, it does have caffeine which is why I didn't add much. (my kids don't need extra caffeine!)
Elke is a participant in the Amazon Services LLC Associates Program, an affiliate advertising program designed to provide a means for sites to earn advertising fees by advertising and linking to Amazon.com.
Clicking on an Amazon link from http://www.quadcoptercloud.com/ does not increase the cost of any item you purchase.
We will only ever link to Amazon products that we think our visitors may be interested in and appreciate learning more about.