I read a meme the other day that said, "instead of counting calories, we need to count chemicals." This statement is so right on. I can remember the time I was like a robot, going to the grocery store, mindlessly tossing the same things in to my cart week after week. Its easier that way right? Im sure we have all been there, or maybe your still there. As long as we are taking small steps to making healthier choices, we are on the right track.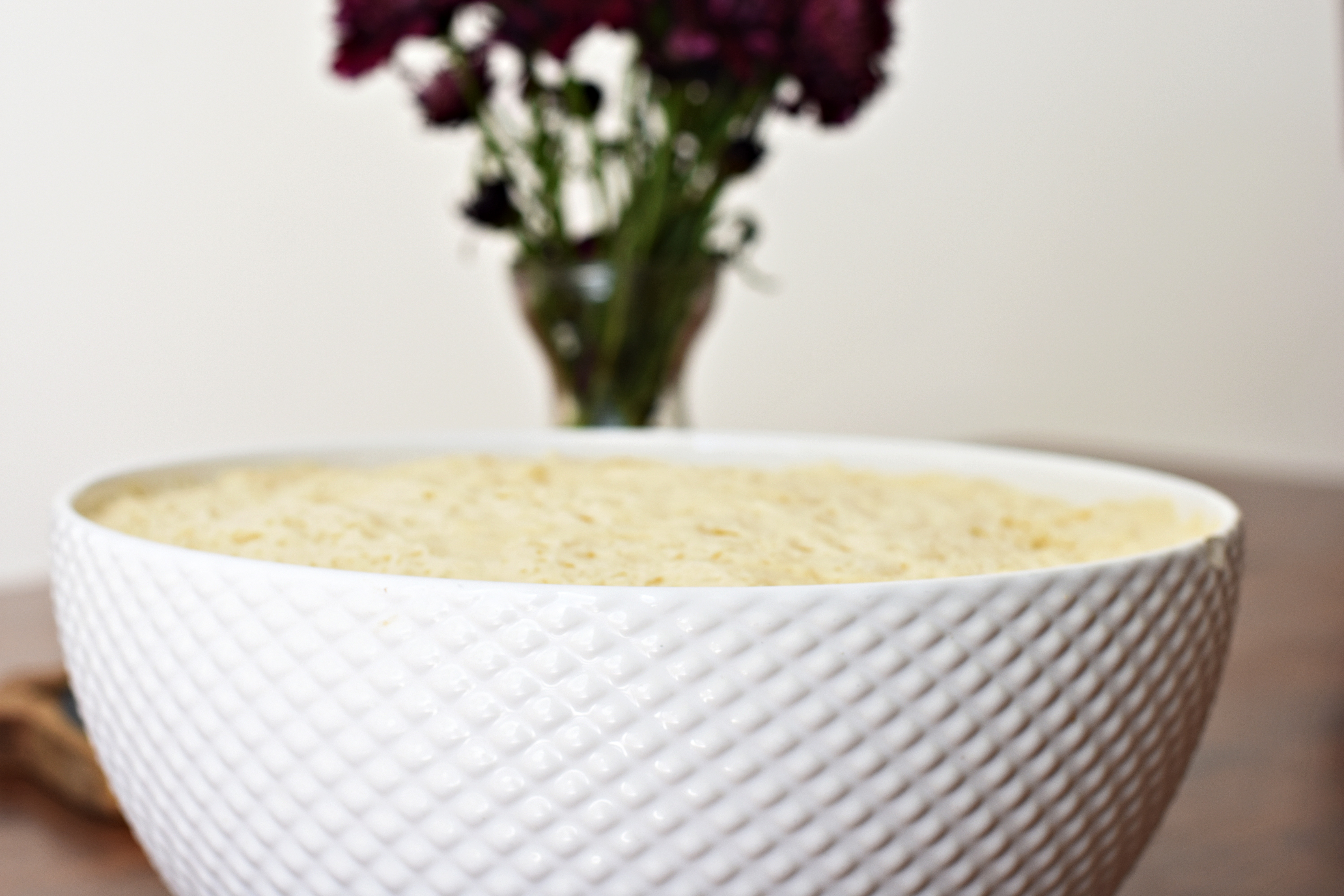 We are not gluten free, although in the back of my mind, I know it would be a step in the right direction. I did however make the switch several months back to buying only organic bread. Yes, this was a good switch, but with a family of 6, and 4.99 per loaf, it was getting a little steep. I did some quick math in my head and came to the conclusion that I could make it for half that, and it tastes way better!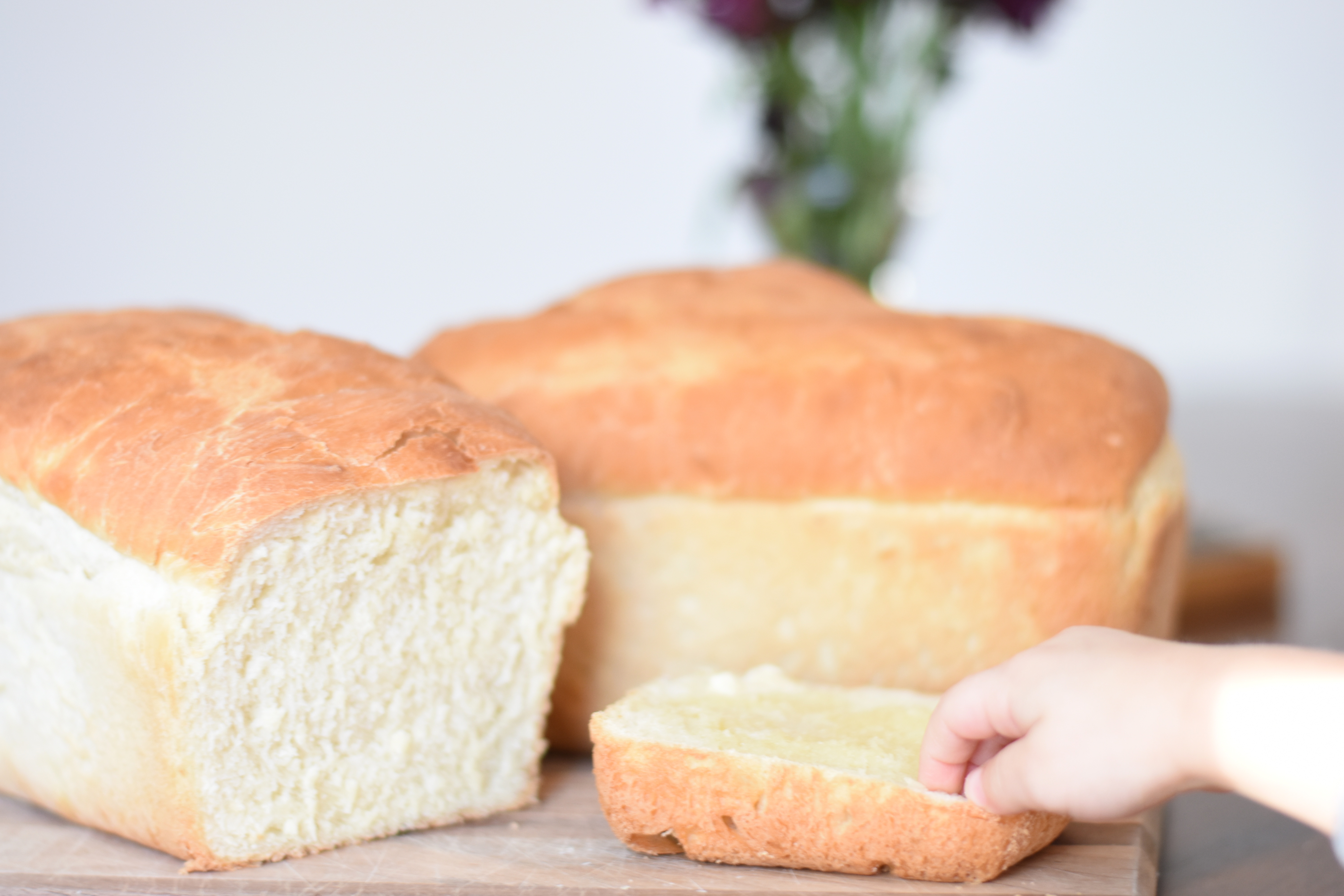 I checked out a couple popular brands of bread. Boy, the packaging make it look healthy. Slapped on the front of the package was "100% whole wheat," "no artificial preservatives," and "no high fructose corn syrup." These are all great, but when taking a closer look at the label, its what they didn't mention that was the issue. I saw soy and corn, (which are likely GMO) dough conditioners like azodicarbonamide, which is found in yoga mats…….yeah. Why do we need this in our bread? Do we really want our families eating these things?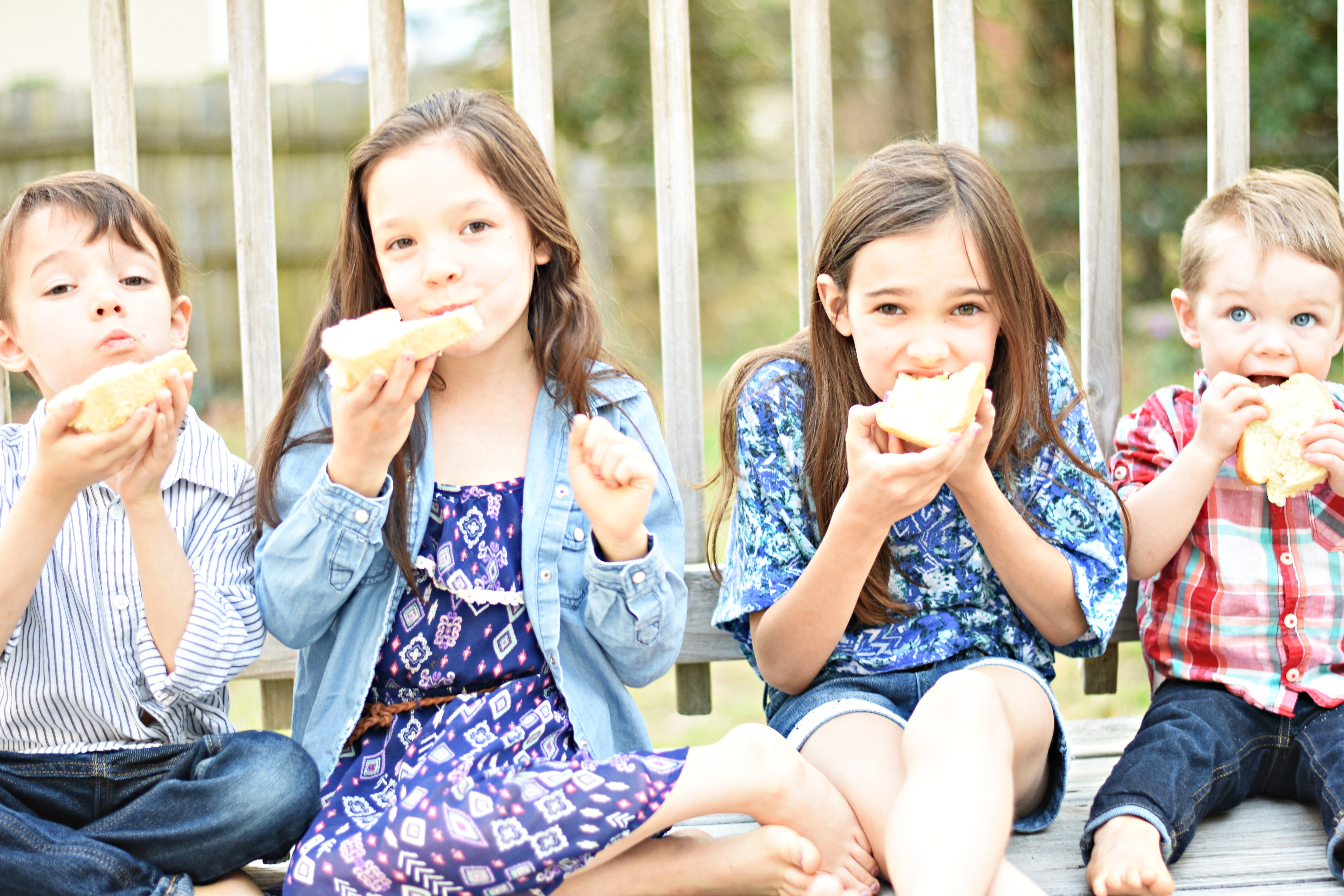 All that brings us to this wonderful loaf of bread, made with just a handful of ingredients.You may think you don't have time to make this, but it doesn't require much hands on time! I went through lots of different combos for this bread, but this recipe was the winner, with a unanimous vote from my crew!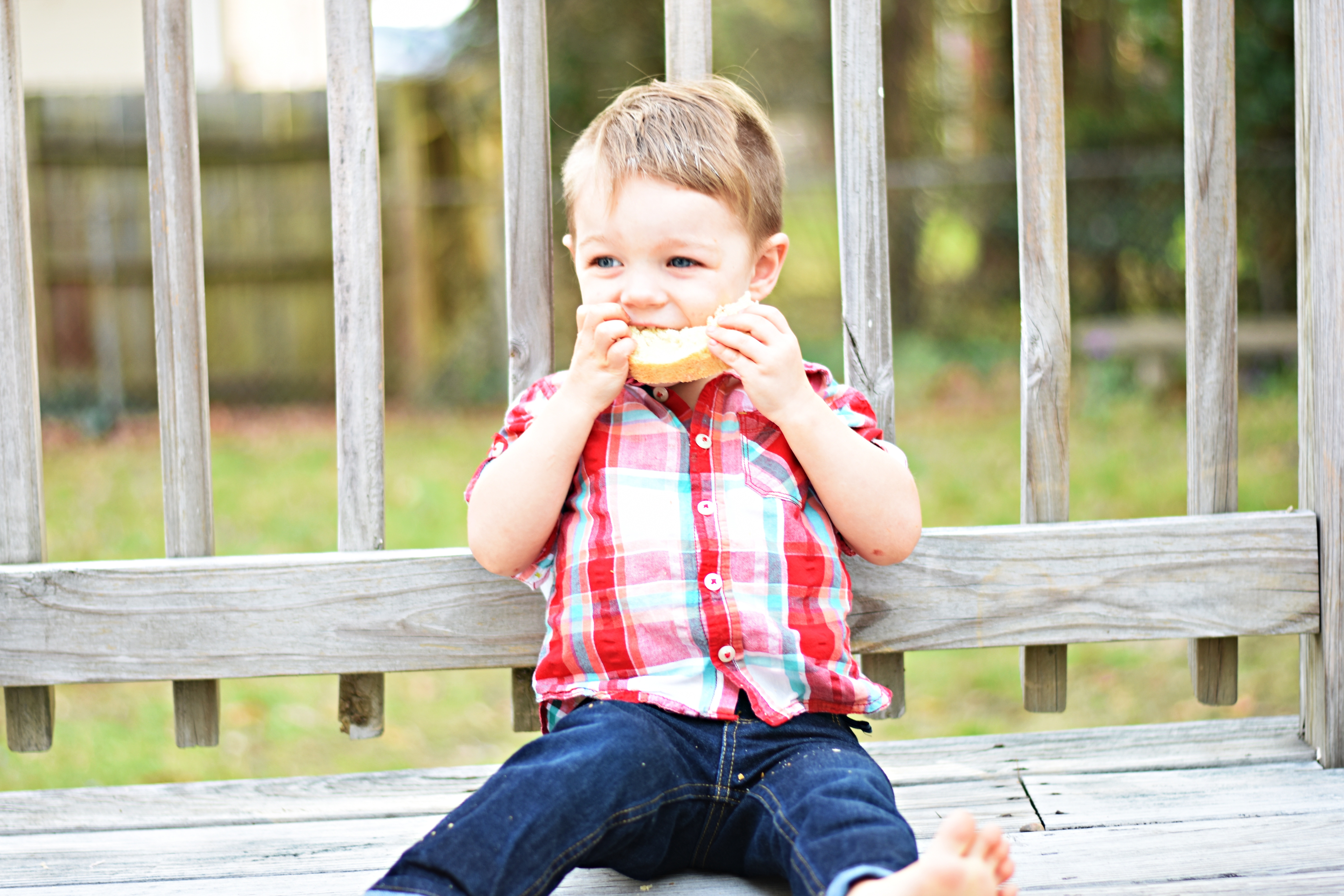 So if you're still buying popular brands of bread from the store, I challenge you to flip it over and check out what's in it. You may be surprised what's in your bread making you feel bloated and tired. Then give homemade a try, you may be amazed how easy it is!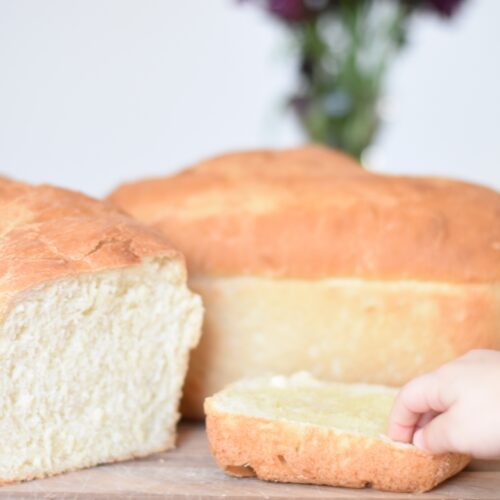 Print Recipe
Classic Sandwich Bread
You won't feel like picking up a loaf of sandwich bread at the store once you see how easy and tasty it is to make your own!
Ingredients
2

teaspoon

yeast in ¼ cup warm water

add teaspoon sugar to activate

2 ½

teaspoon

pink salt or sea salt

¼

cup

sugar + 1 teaspoon  

could also use ¼ cup + 1 teaspoon honey

1

cup

sour milk slightly warm

for sour milk add teaspoon white vinegar to milk

2

cups

warm water

4

tablespoon

real butter

soft

6-7

cups

unbleached flour and more for dusting

I use this flour
Instructions
In a large mixing bowl mix ¼ cup warm water, teaspoon sugar, and 2 teaspoon of yeast

Allow this to activate for about 5 minutes.

Warm milk and butter slightly in a saucepan turn off heat, and add a teaspoon of white vinegar (make sure milk isn't hot, just warm)

Whisk in milk, sugar, and additional warm water, and salt in with yeast mixture.

1 cup at a time, add flour. Mix until fully incorporated and there is no dry flour.

Cover with press-n-seal or dish towel. Set aside in a warm spot in your kitchen to rise. It will rise to the top of the bowl and get little bubbles on top. The amount of time it takes to rise will vary on the temperature of your kitchen.

After it has risen, you can place in the refrigerator until your ready to bake. If I have time I like to do this, it makes the dough easier to work with.

Lightly grease 2 loaf pans. I like to brush pans with refined coconut oil.

On a clean countertop, sprinkle a generous amount of flour. Place all dough on counter and sprinkle more flour on top.

Knead dough by pressing the dough forward with the heels of your hand, then fold the fold the furthest edge of the dough back toward yourself. Rotate the dough and repeat for about 5 minutes. Add more flour as needed during the kneading to achieve a smooth slightly tacky dough.

Cut the dough in even halves.

Flatten dough out with your hand to an oval shape. Roll dough into a log shape (this helps to achieve a smooth even loaf) and place in loaf pan. Repeat with the other half of the dough.

Pre-heat oven to 400

Let rise until bread is just to the top of the loaf pans, or slightly under.

When bread has risen, bake for 30-35 minutes, or until golden brown.

When you pull bread out, with a pastry brush, brush with butter.
Notes
*You can use a mixer with a paddle attachment. I have a great mixer, but usually mix up by hand.
*Bread comes out of pans easier when you allow it to cool first.
*You can add ground oats, nuts, flax, seeds, etc.... to this loaf. You can also bush with egg white wash before baking, and sprinkle with oats to make it look pretty.
I use these loaf pans
Get a pastry brush here
Elke is a participant in the Amazon Services LLC Associates Program, an affiliate advertising program designed to provide a means for sites to earn advertising fees by advertising and linking to Amazon.com.
Clicking on an Amazon link from http://www.quadcoptercloud.com/ does not increase the cost of any item you purchase.
We will only ever link to Amazon products that we think our visitors may be interested in and appreciate learning more about.