Have you ever found yourself hooked to something and you wondered when it happened? You pondered it, thought about it, and you couldn't remember when it must have gripped you so tightly.  You know at some point there was a switch, a time when you felt you couldn't turn back, you couldn't stop even if you wanted to. Maybe it lured you in a little day after day, and one day it had you and you never saw it coming. I would say that's how it happened to me. One day I realized I had to have it….it was sugar.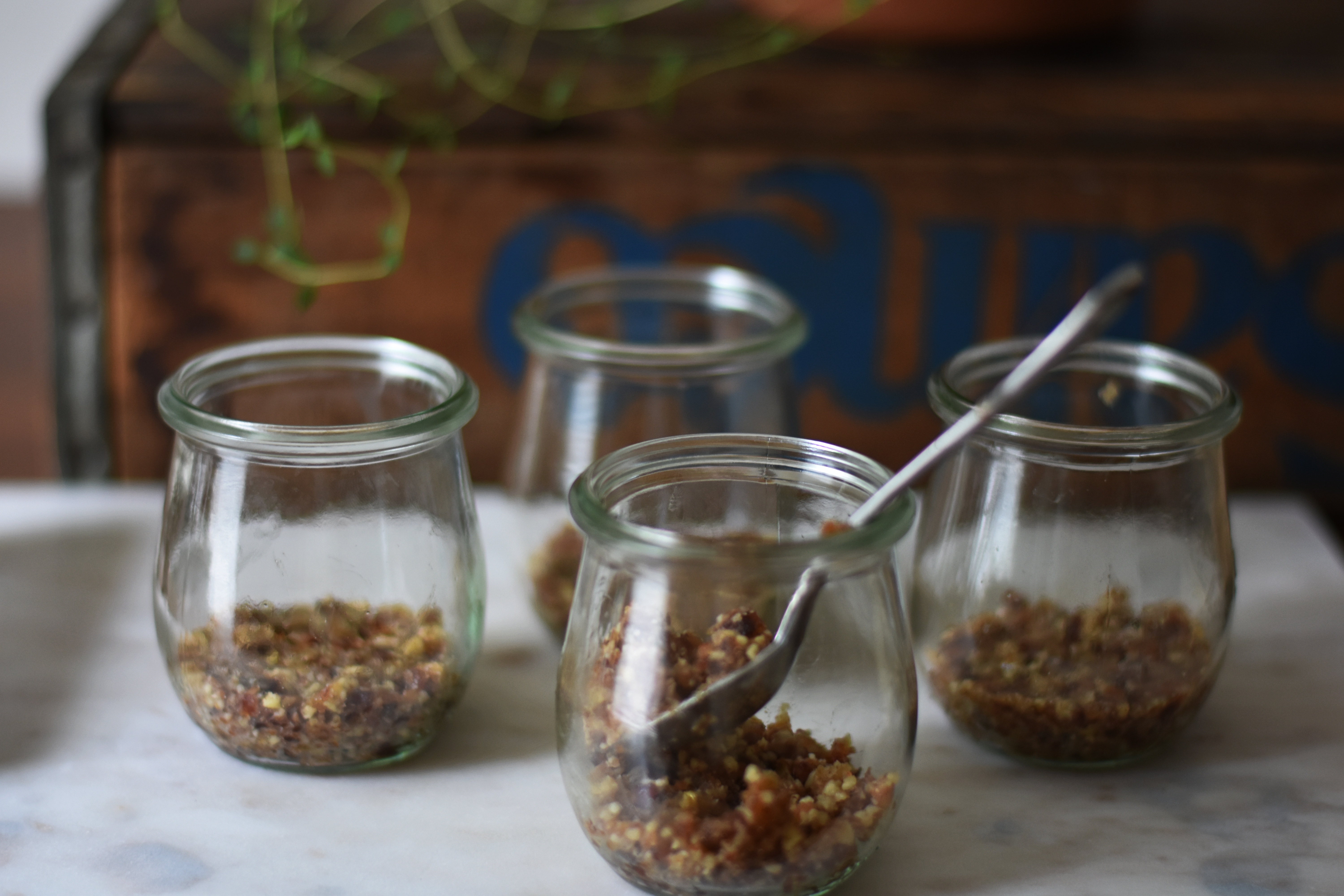 I can remember clearly after Aubrey was born trying to eat healthier. I started getting rid of one thing at a time and educating myself one topic at a time. Even with the knowledge I had, I couldn't help it, I would be at the grocery store and when she wasn't looking I would throw a pack of that mini Oreos in with the groceries. I would put them in my purse and quietly eat them on the way home. I didn't want her to put the chemicals in HER body, but I couldn't help myself, I mean come on, I deserved it after all the hard work of grocery shopping.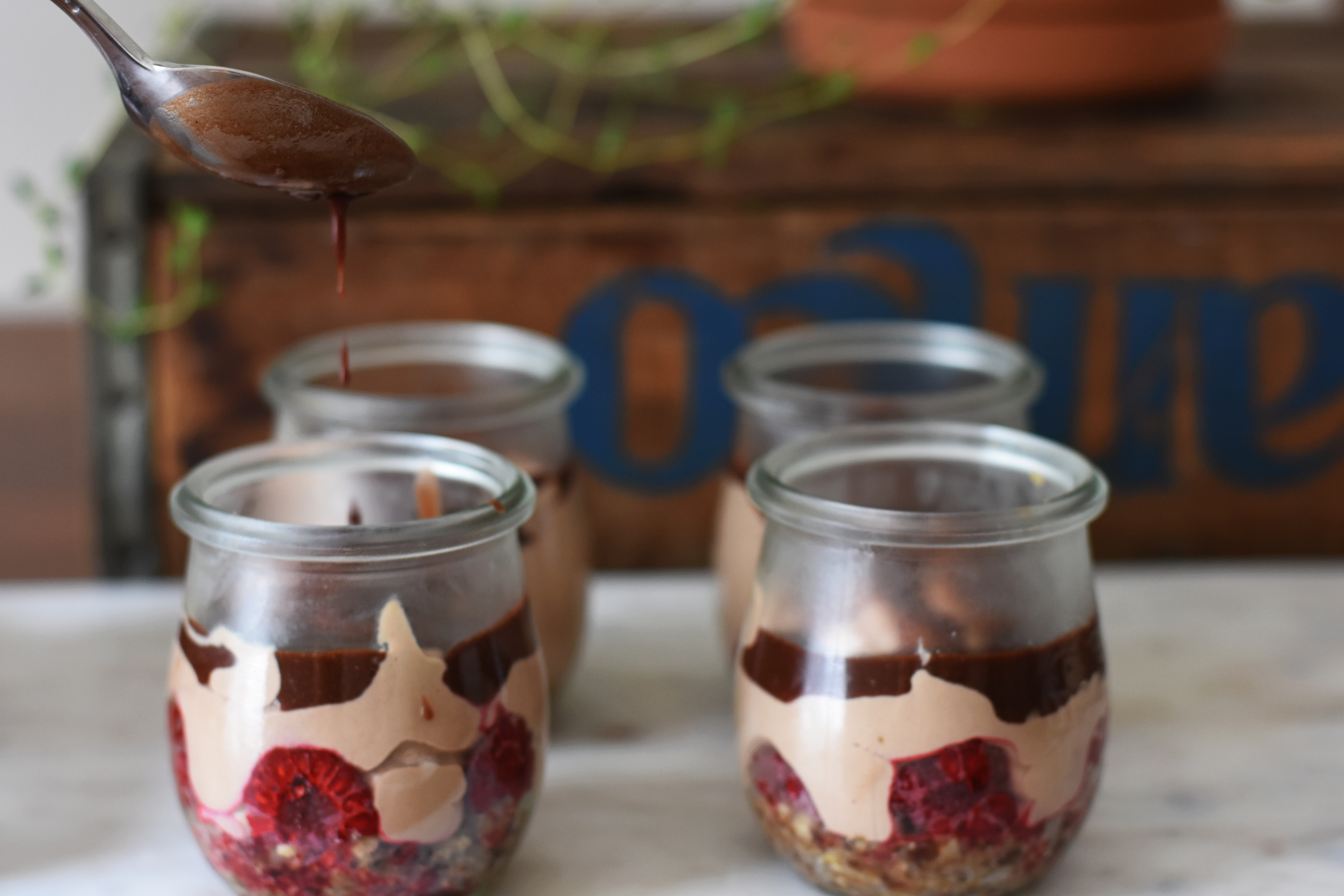 Sugar is a hard habit to kick, research shows its as addictive as a drug, it's everywhere, and let's face it, it's good, and we crave it.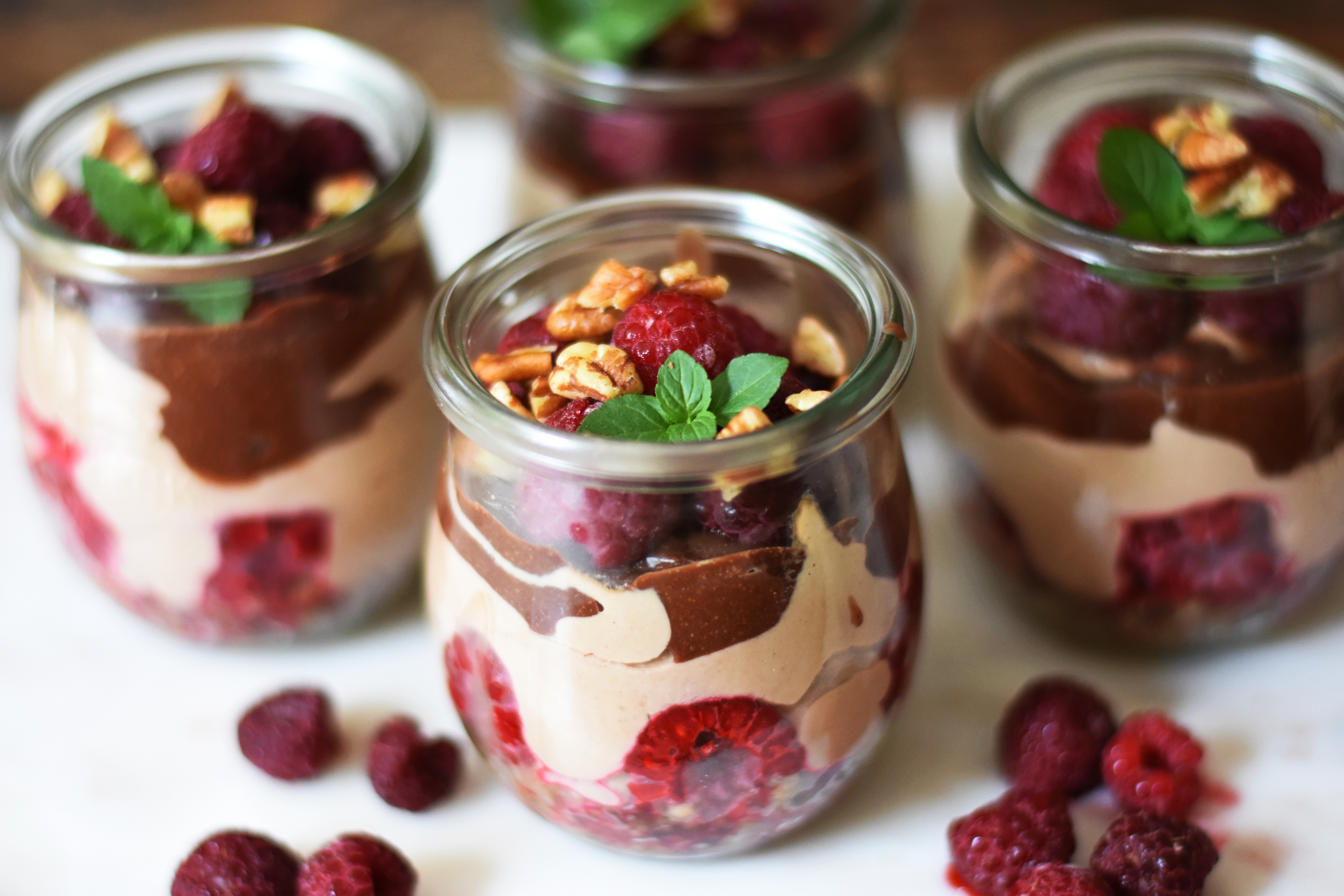 Sugar is probably the main reason why most of us find it hard to stick to a diet or fast, we just can't stop thinking about not only the desserts but bread, crackers, and pretty much all pre-packaged processed foods.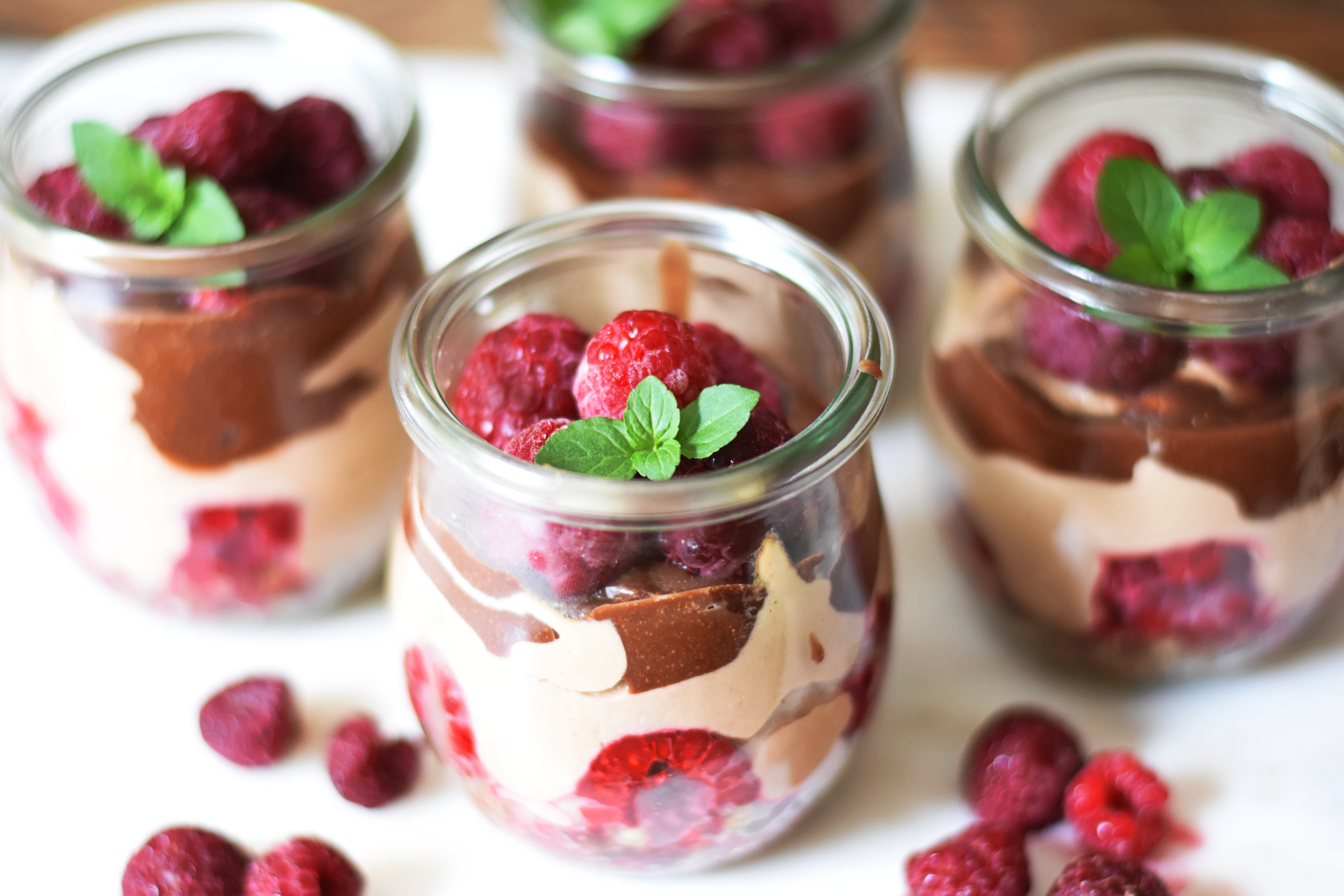 So why are we talking about dessert and sugar addiction in the same post? Raw desserts can be made not only gluten and dairy-free, but refined sugar-free, and taste like an amazing dessert! If that isn't enough good news, raw dessert can also help you kick your sugar addiction, and lose weight by adding more protein, good fat, and fiber to your diet! Let's check out some of the amazing benefits of what's in this dessert:
Why this dessert is healthy
Dates- promotes healthy bowel movements, great for energy, and prevents abdominal cancer.
Pecans-Aid in weight loss, boost the immune system and increases heart health.
Coconut oil-Aides in weight loss helps balance hormones and boost the immune system.
Cashews- lowers risk of heart disease, increases bone health, and helps prevent gallstones.
Raw Cacao powder- improves mood, rich in magnesium, and reduces the risk of colon cancer. (not to be confused with cocoa powder)
Maple syrup- high in antioxidants, helps improve digestion, supplies vitamins and minerals.
Isn't that amazing? Raw desserts are truly the best! I hope you will try this and taste how delicious it is!
For more delicious raw desserts check out these Creamy Coconut Bars!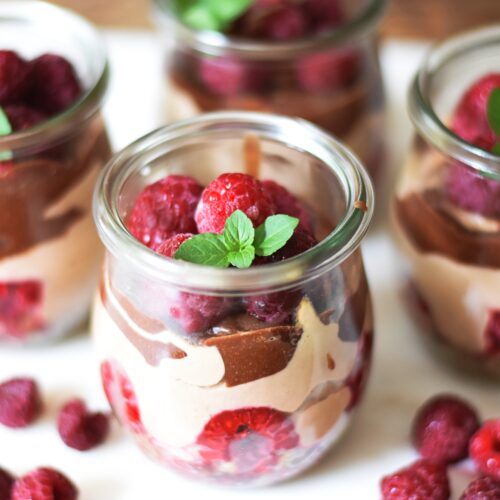 Print Recipe
Raw Chocolate Raspberry Mousse 
Raw desserts can be made not only gluten and dairy-free, but refined sugar-free, and taste like an amazing dessert! The raspberries add just the right touch of sweetness.
Ingredients
Raspberries

fresh or frozen
Crust
6

Medjool dates, remove pits

Get dates here

¾

cup

pecans

1

tablespoon

coconut oil

I use refined

Pinch

pink or sea salt
Filling
2

cups

soaked and drained cashews*

1 ½

tablespoon

raw cacao powder

Get raw cacao powder here

4

tablespoon

filtered water

5

tablespoon

maple syrup

3

tablespoon

coconut cream

cream from the top of full fat can of coconut milk

2

tablespoon

coconut oil

I use refined

pinch

pink salt or sea salt
Chocolate topping
1 ½

tablespoon

coconut oil

very soft or melted

1 ½

raw cacao powder

2

tablespoon

maple syrup

Pinch

of pink or sea salt
Instructions
Place all ingredients for crust in your Nutri-Bullet or food processor.

Blend until smooth, and place in the bottom of your glasses.

Clean Nutri- Bullet and add all the ingredients for the mousse.

Blend until you have a completely smooth consistency.

Place some raspberries along the edges

Evenly distribute into the mousse into the cups.

Place in the freezer or refrigerator while making the chocolate.

In a small bowl mix all topping ingredients with a whisk.

Spoon chocolate on top of the mousse.

Top with berries and crushed pecans if desired.

Store in the refrigerator.
Notes
*Make sure to soak your cashews for a couple hours or up to 24 hours!
Get a Nutri Bullet here
Buy Glass jars here
Elke is a participant in the Amazon Services LLC Associates Program, an affiliate advertising program designed to provide a means for sites to earn advertising fees by advertising and linking to Amazon.com.
Clicking on an Amazon link from http://www.quadcoptercloud.com/ does not increase the cost of any item you purchase.
We will only ever link to Amazon products that we think our visitors may be interested in and appreciate learning more about.