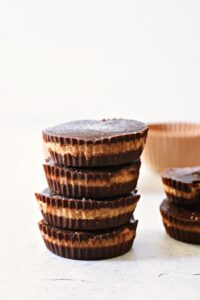 When I was a kid, my favorite candy bar was Reese's Peanut Butter Cups. Almost every time I got to pick out a candy bar at checkout, that's what I picked. On occasion, if I could find it, I would grab a Mallow Cup, but Reese's Cup was my number one choice!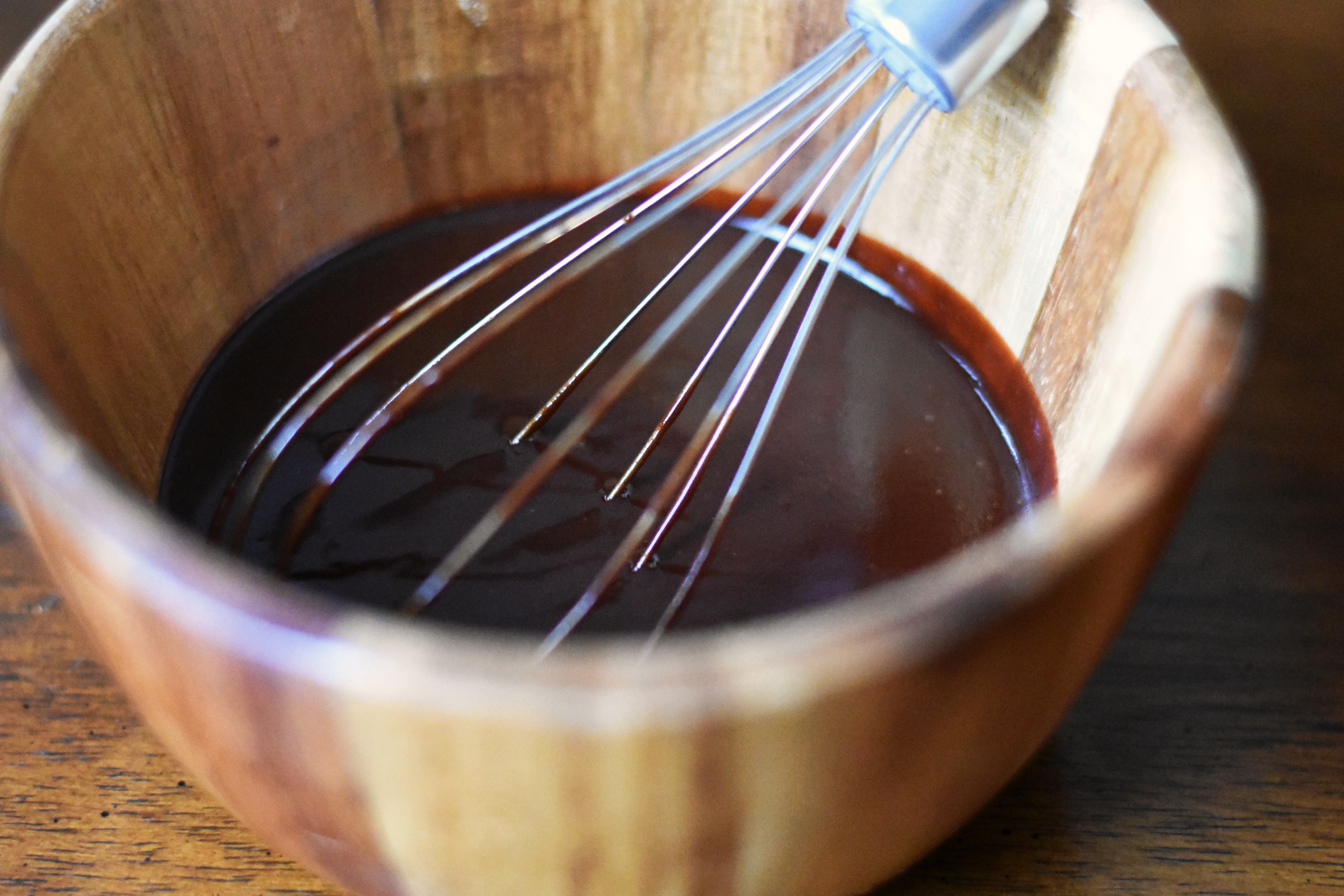 It's been years since I've bought one, or any candy bar. I realized how bad they were when I was on information overload learning about GMO's and MSG. Just being plain mad about what they were putting in our food drove me to stop buying them. Just at a glance at the ingredient list, they actually don't look too bad with just 13 ingredients….but let's look-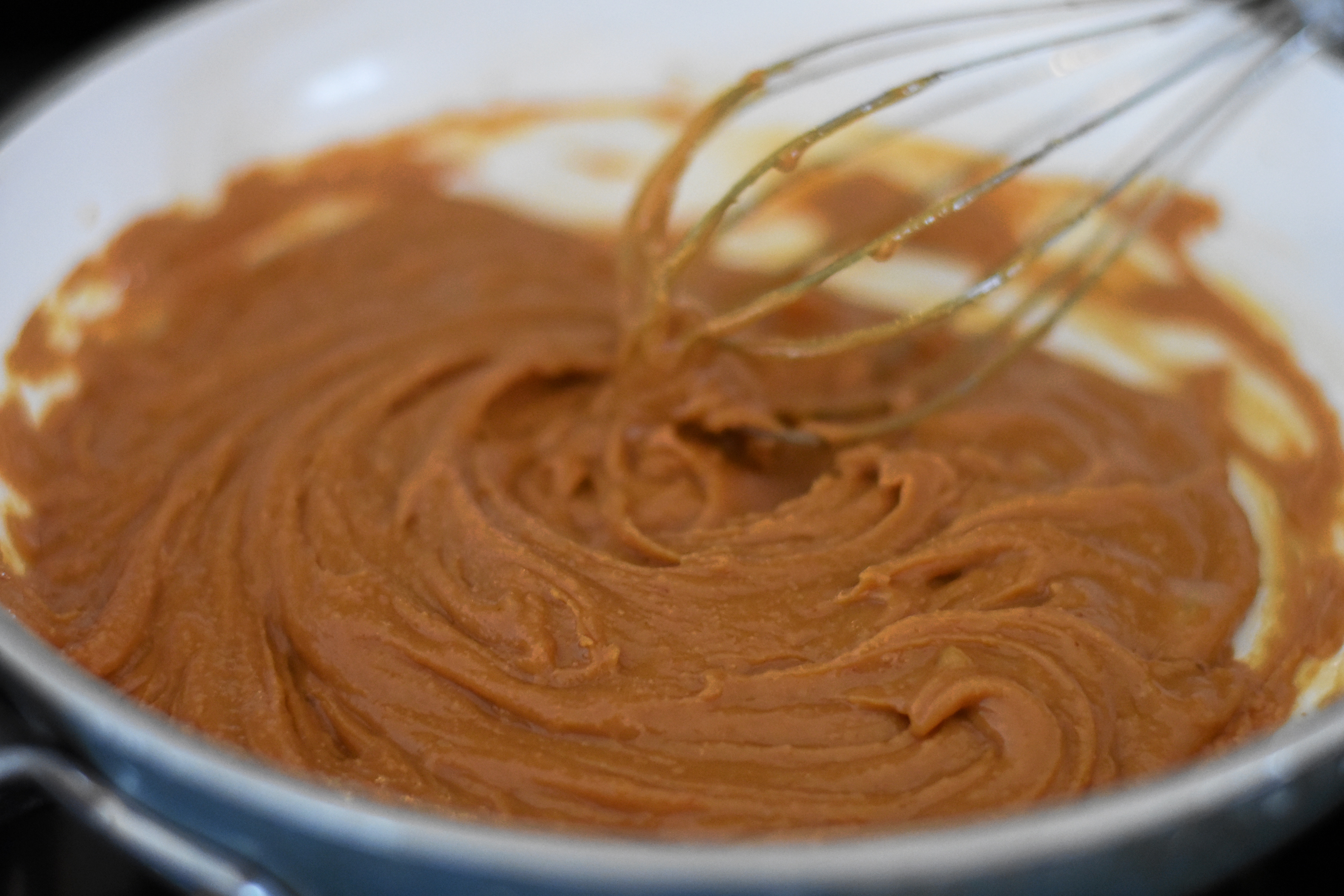 What's hiding in store-bought Reese's Cups
TBHQ– Chemical preservative that's a form of BUTANE! Side effects can be nausea, delirium, ringing in ears, vomiting, possibly ADHD in children, (or cause symptoms to worsen) and tumors in rats. Although the FDA regulates this preservative and only allows small amounts, it is found in many things from cereals, crackers, and many snack foods.
Dextrose- (glucose+ fructose) tooth decay, obesity (in large quantities) and spikes in blood sugar.
Also, the milk fat in these products is most likely used from cows that eat GMO corn, and of course, sugar is horrible for our immune system! 93% of soy is GMO and soy lecithin can cause problems like breast cancer, cerebral abnormalities, and effects infertility.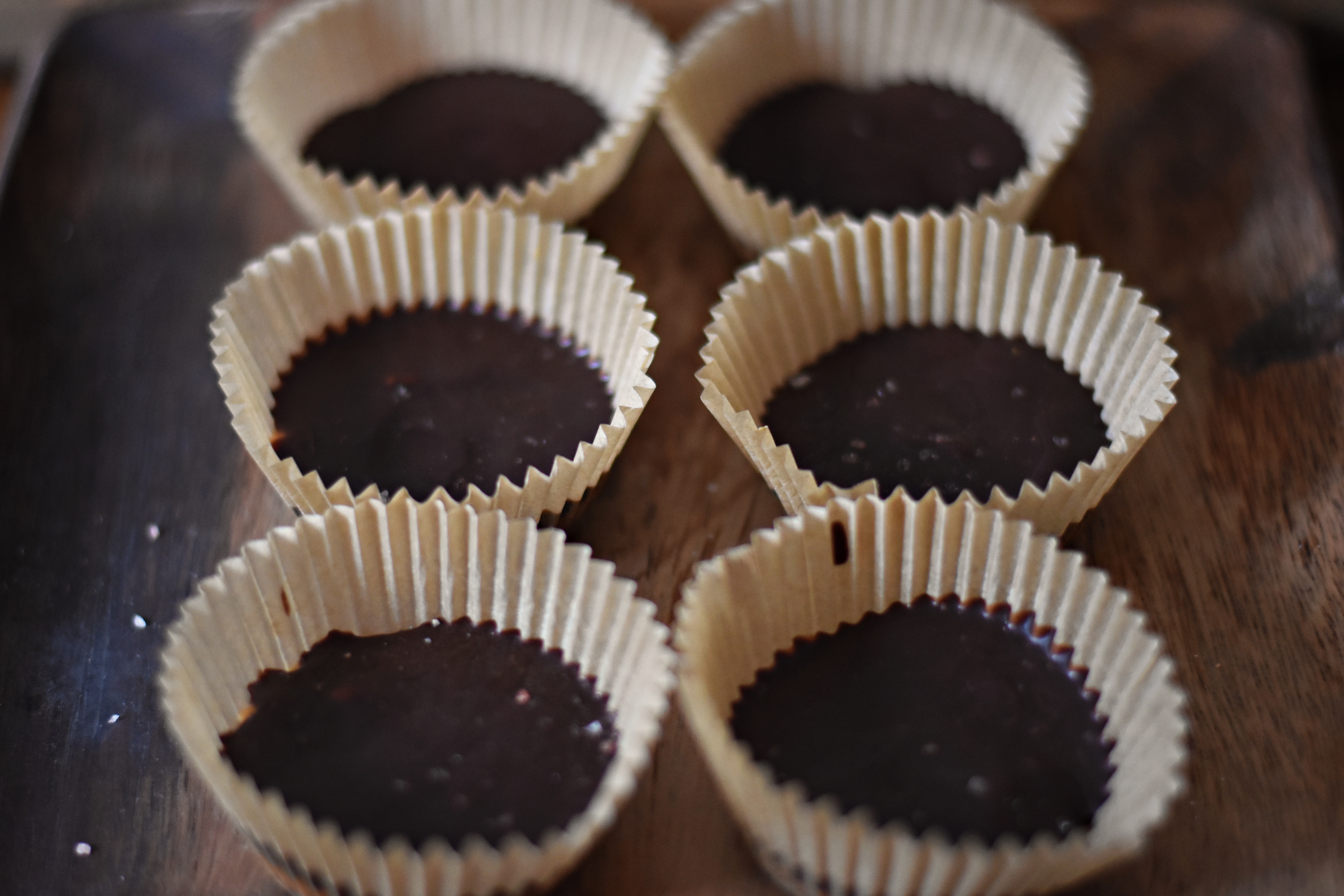 Let me just say that not only are these homemade Peanut Butter Cups AMAZING but full of health benefits! When you make a dessert with raw, good quality whole foods there will be health benefits!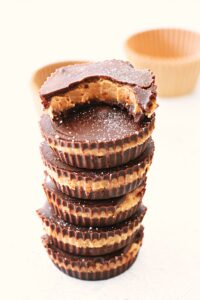 Some health benefits found in the ingredients in these raw healthy peanut butter cups are:
vitamins
tons of minerals
good fats
good effects on mood
help you lose weight
detoxes the body
balances brain chemistry
provides good cholesterol
helps with digestion, antioxidants and more!!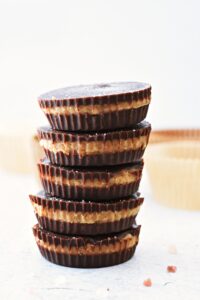 You will be so glad you took the time to make these! These raw healthy peanut butter cups are rich and fulfilling without all the junk!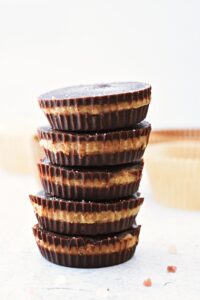 Check out how easy they are to make!
For other raw desserts check out Raw Energy Balls!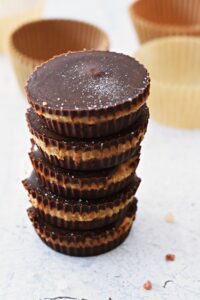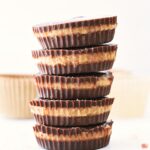 Print Recipe
Raw Healthy Peanut Butter Cups
Raw desserts are an amazing way to have a sweet treat without all the junk! These are gluten, dairy, and refined sugar free!
Ingredients
The Chocolate
3

tablespoon

coconut oil

very soft or melted

3

tablespoon

Cacao powder (not cocoa)

Buy cacao powder here

⅛

teaspoon

pink salt

2-3

tablespoon

maple syrup

room temperature
Peanut Butter Filling
½

cup

Peanut butter

organic plain with just peanuts, salt

1

tablespoon

+ 1 teaspoon maple syrup

¼

teaspoon

pink salt

Buy pink salt here

3

teaspoon

coconut oil
Instructions
Chocolate
If coconut oil is hard, Melt in the pan for a couple of seconds.

Pour into a bowl and whisk in Cacao powder, salt, and maple syrup.

Set aside.
Filling
In a small saucepan or skillet, heat all ingredients on low and whisk until incorporated and warm.
Assembly
Place 6 baking cups on a tray

Between 6 standard size baking cups, place about a teaspoon and half of chocolate in the bottom of the paper cups. Transfer to the freezer for about 5 minutes.

Pull out of the freezer and distribute peanut butter mix evenly between the six cups. Place back into the freezer for another 5-10 minutes or until peanut butter is hard to the touch.

Pull out of the freezer, and distribute remaining chocolate evenly on top of peanut butter.

Top with a pinch of pink salt on top if you want.

Freeze for another 5-10 minutes.

You can store them in the fridge or freezer.
Notes
*You can also make these with almond butter!
If your kitchen is cold and the chocolate starts to harden while you are working with it, re-melt it in a saucepan or pop it in the microwave for a few seconds.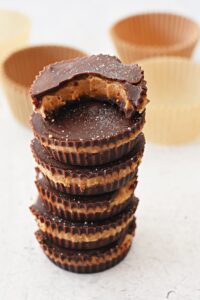 Elke is a participant in the Amazon Services LLC Associates Program, an affiliate advertising program designed to provide a means for sites to earn advertising fees by advertising and linking to Amazon.com.
Clicking on an Amazon link from Elke does not increase the cost of any item you purchase.
We will only ever link to Amazon products that we think our visitors may be interested in and appreciate learning more about.