I still remember the first fresh juice I tasted. I was in high school and I was visiting my family in California, and my stepdad made me a simple juice made from carrots, apples, and ginger. Up until that time I'd never tasted a freshly made juice, or even seen a juicer. I tasted it and loved it! I was sorta surprised I liked it…..drinking carrots doesn't exactly sound appetizing, but it was delicious and refreshing!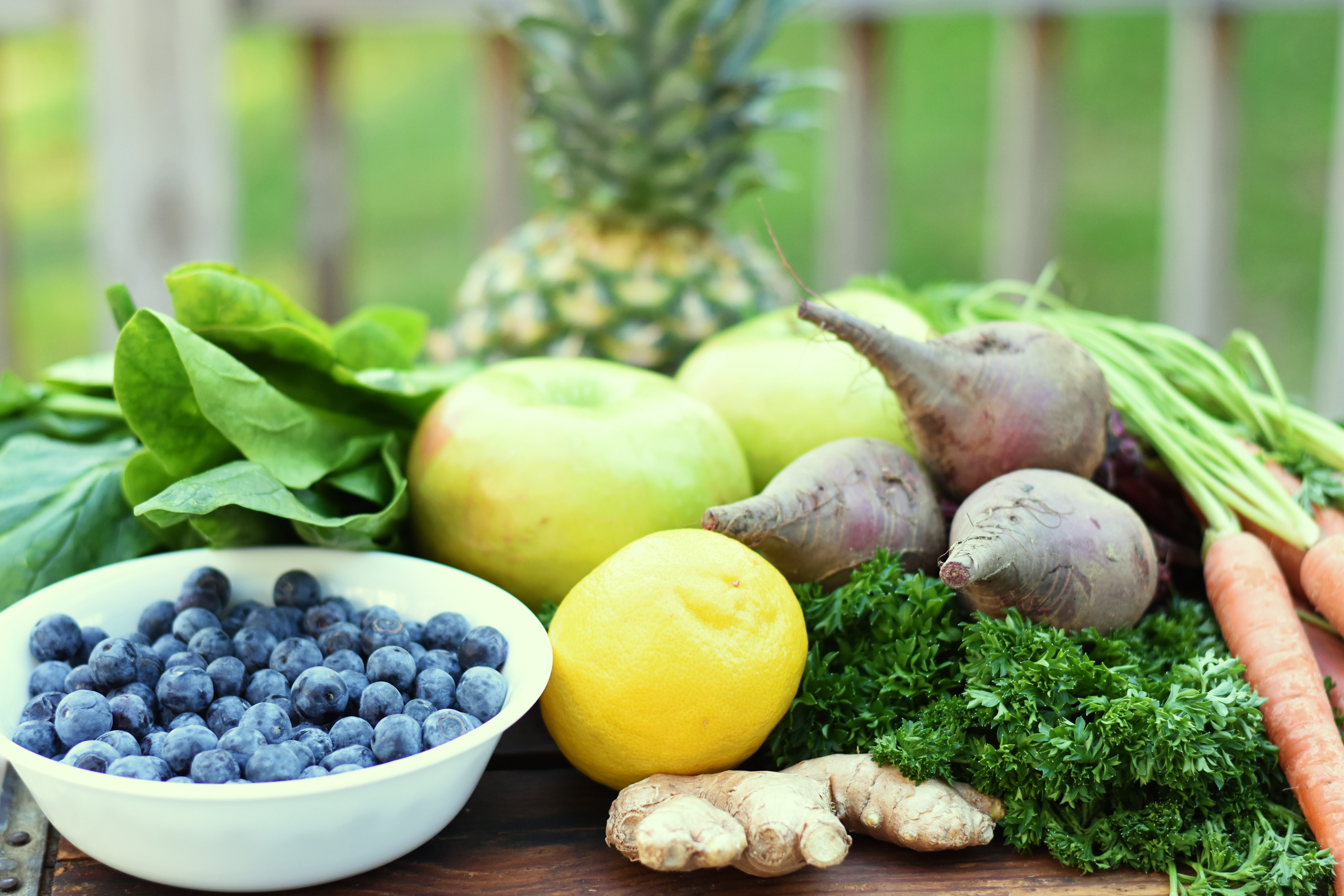 It was several years later after I was married, that a friend of mine gave me a book about juicing, and as I read it, I couldn't believe how healthy it was! I read that juicing helped with things like weight loss, energy levels, helped fight disease, and even has helped many people beat cancer!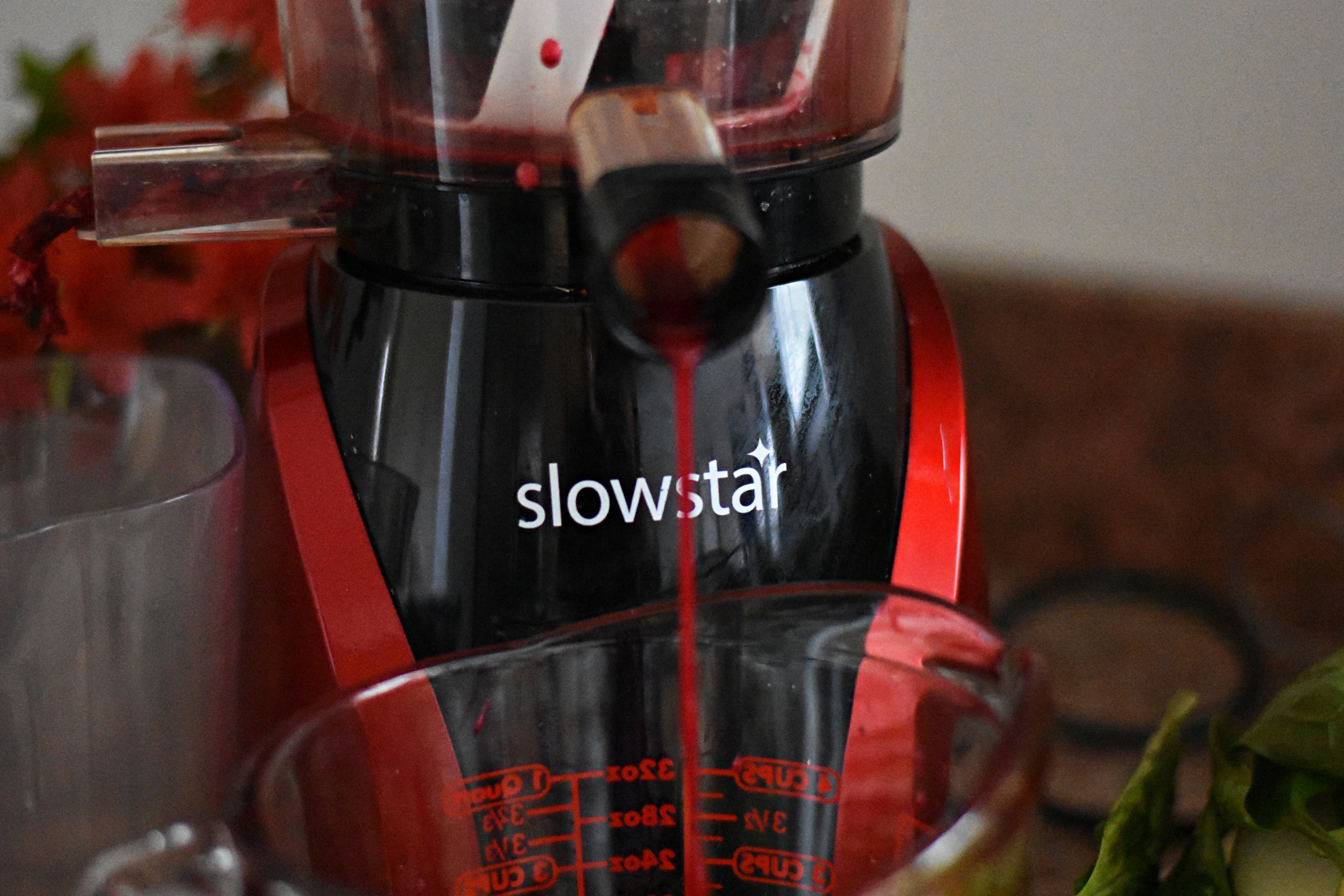 She let me borrow her juicer, and Tim and I did a 3-day juice cleanse.  While he could just down anything I juiced, I found that as much as I wanted to chug it down like him, if it didn't taste good, I would have to gag it down….But aside from going through multiple juice recipes, the amount of produce we had to buy, and the cleanup, we have continued to juice over the years because the benefits outweigh any of the extra efforts it takes to juice!!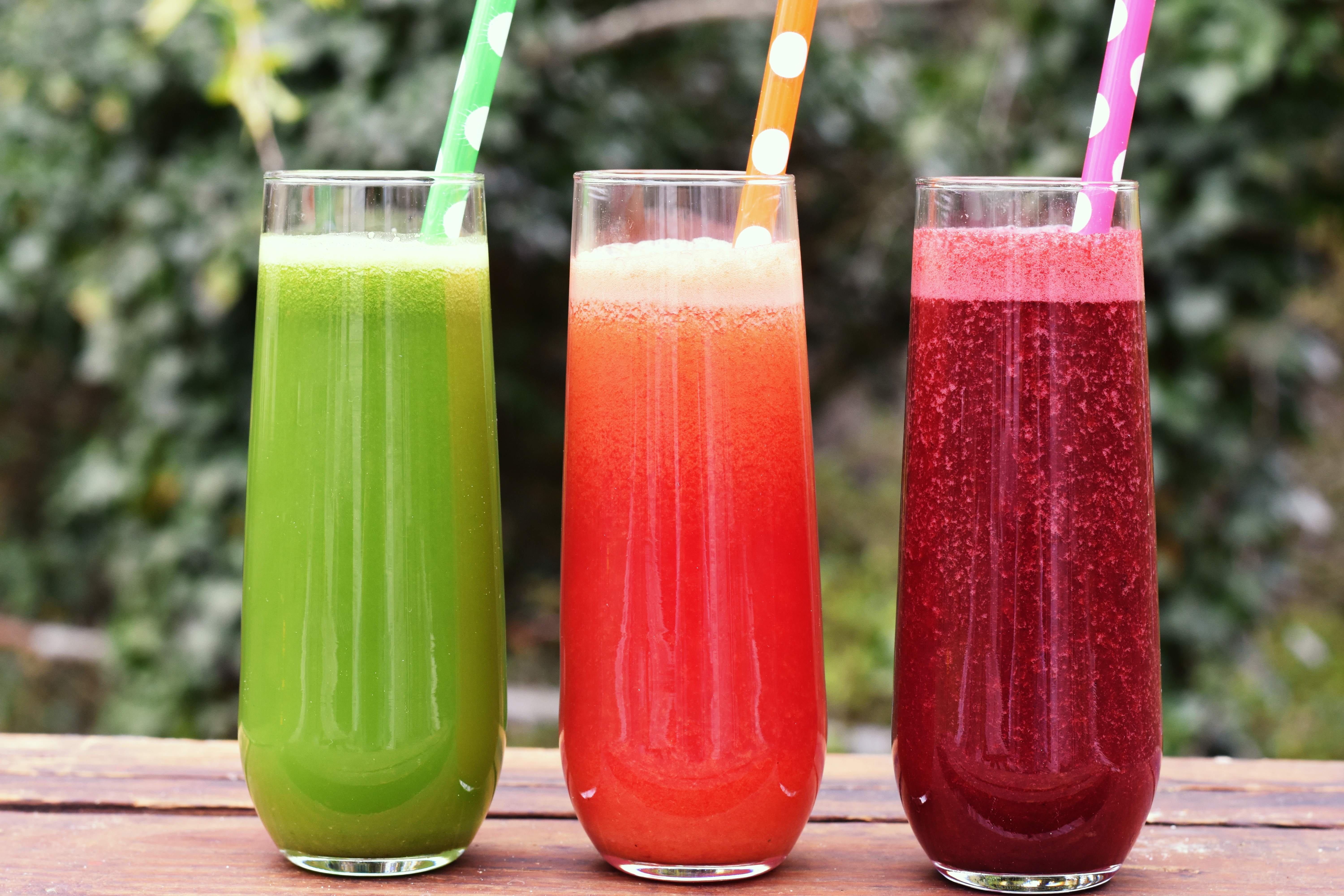 First, we need to realize juice is food in liquid form. Don't think of it as "just a juice", but a concentrated potent form of whatever you're juicing, or a vitamin and mineral cocktail. Second, it's very hydrating. Some Doctors say it provides the highest quality "living water" that we can drink! 75% of Americans suffer from dehydration! This is not only a great way to hydrate, but we are providing our bodies with massive amounts of nutrients while doing it!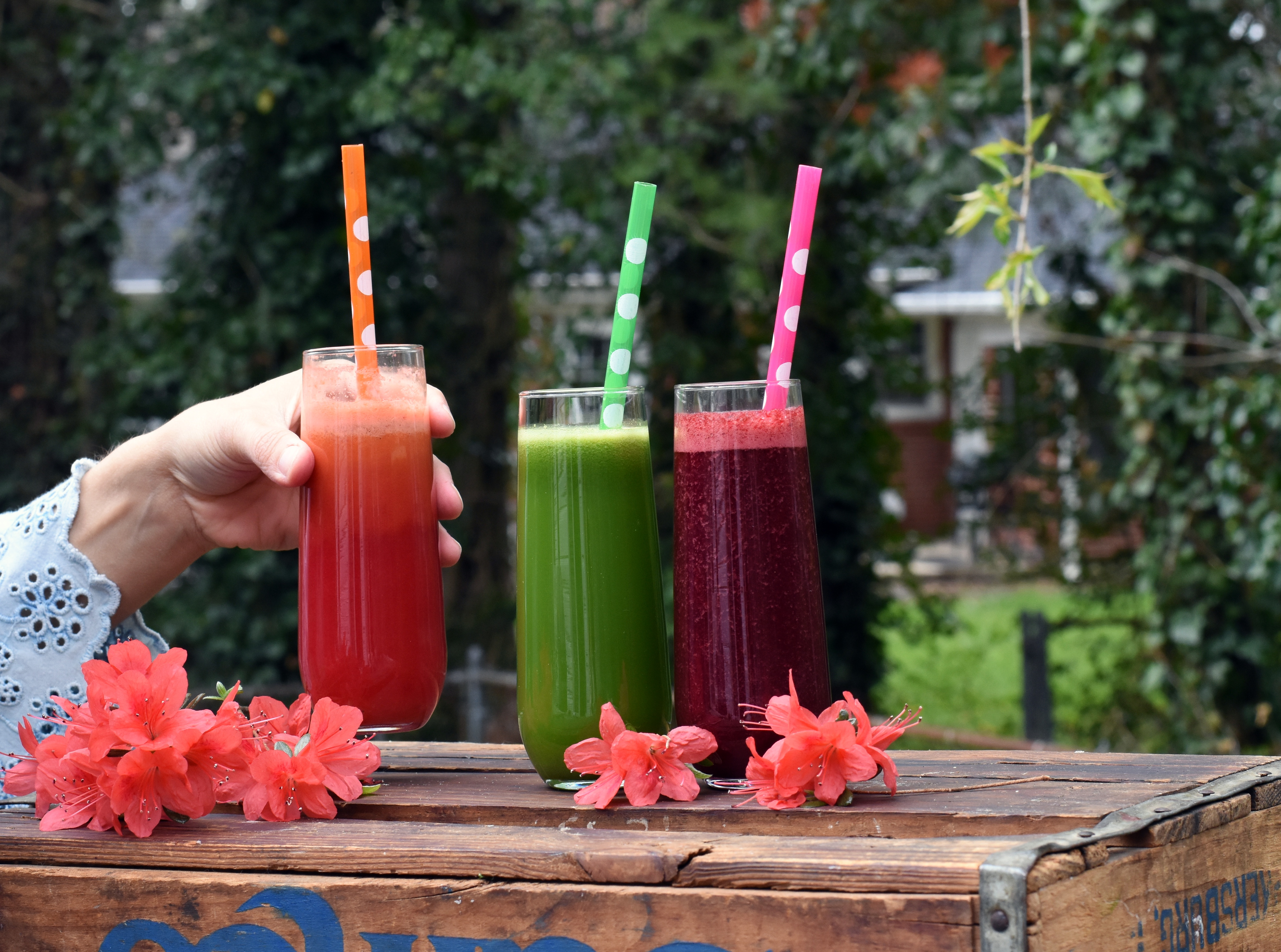 Here are some other great benefits of juicing-
You can consume large amounts of fruits and veggies! Most of us aren't going to eat 8-10 whole carrots or a cup of parsley. When we juice all these veggies and fruits we are allowing our bodies to receive large amount of micronutrients (which are essential for normal growth, muscle growth, muscle response, digestion, production of hormones, and metabolism of nutrients) phytochemicals, (made by plants to protect against aging, infection, cancer, and disease) and live enzymes, (comes from food that is alive) and stimulates vital chemical reactions in virtually every life process! Cooked and processed food contains no live enzymes!
High in antioxidants– fight against and lessen the effect of free radicals, and free radicals are linked to disease and aging!
Cleansing and detoxifying-Juicing, especially greens, with chlorophyll, helps produce hemoglobin, which in turn helps produce oxygen for cells( and remember cancer lives where there is no oxygen in cells)  and produces energy. Chlorophyll is powerful for detoxification, infections, cancer, skin conditions, alkalizing the body, treating constipation and gas, helps prevent kidney stones and more!
Quick Nutrient absorption- Because juice removes the fiber, it causes the body to bypass the long digestive process, and will, in just minutes, go directly to the cells and allow them to absorb the nutrients.  In turn, people with conditions like IBS, Chrones, etc… that can't tolerate a lot of raw veggies, can process juice.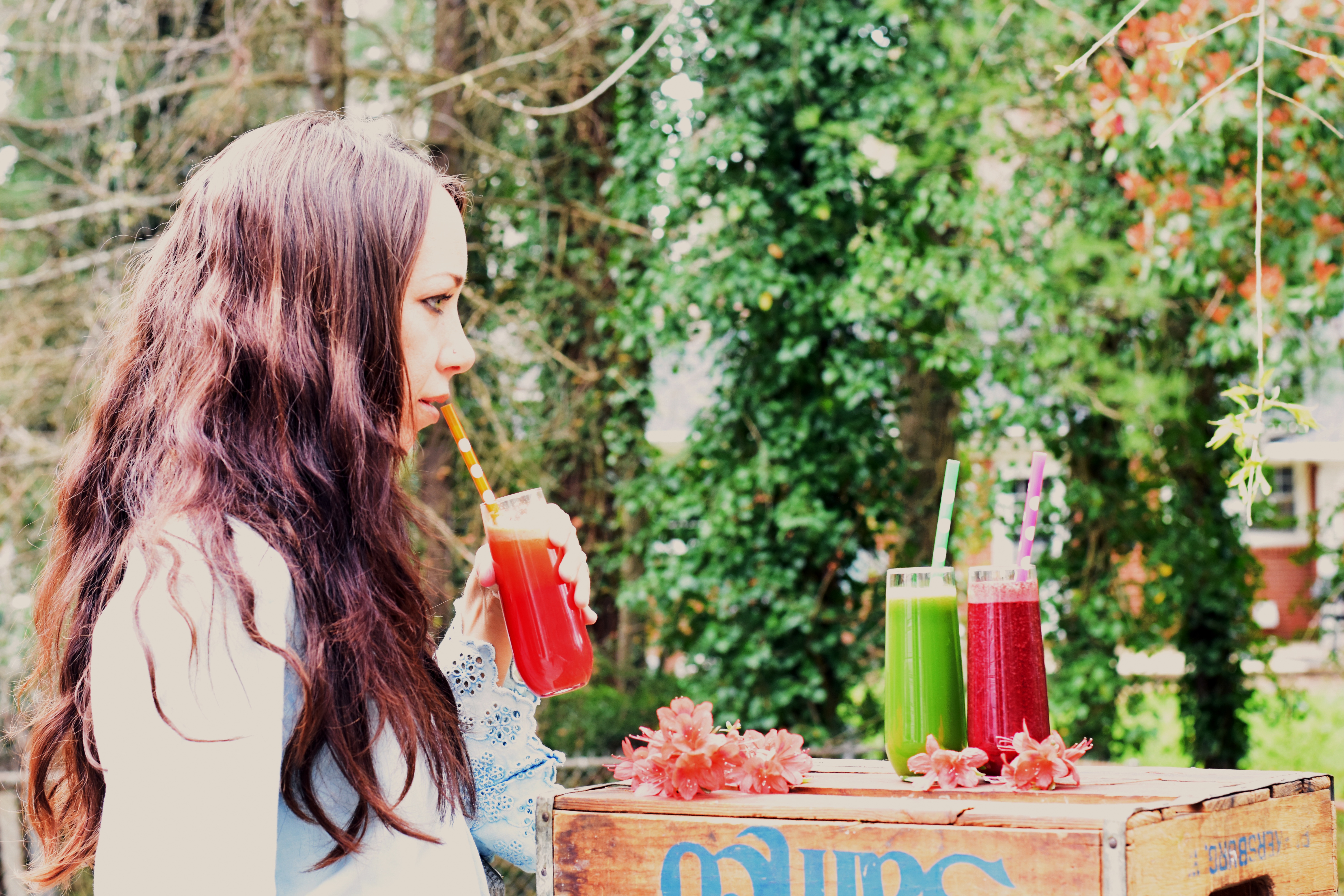 Types of Juicers
First I want to say that while blending is wonderful, and has its own lists of benefits, blending and juicing are very different. Appliances like Nutri-Bullets and Vitamix are wonderful to have (I use my Nutri-bullet daily) but, this is NOT juicing because it doesn't remove the fiber for quick absorption.
Centrifugal Juicer- Processes by spinning quickly at a high speed. These juicers are less expensive, and you get less juice. The high speed can also destroy some nutrients. However, these juicers are cheaper and can be a great place to start if you have never juiced. I pretty sure we went through 4 of these through the years- we had 2 Hamilton Beach Check out a Hamilton Beach juicer Here (one I got at a yard sale) a Breville Buy a Breville juicer here , and a Jake Lalanne.Buy Jack Lalanne Juicer here
Masticating Juicer- Process the juice by a low speed and cold press the juice which minimizes oxidation, and you can ensure you are getting live enzymes and nutrients.  You get a lot more juice, and the pulp is a lot dryer. The slow juicer we have is the Tribest Slowstar Vertical Juicer and we love it Buy the juicer I use here. I read lots and lots of reviews, and I went with this one for the slow motor, easy cleanup, and vertical body style. The Omega Juicer is also very popular among slow juicers and is known for its ability to juice greens well Buy an Omega juicer here.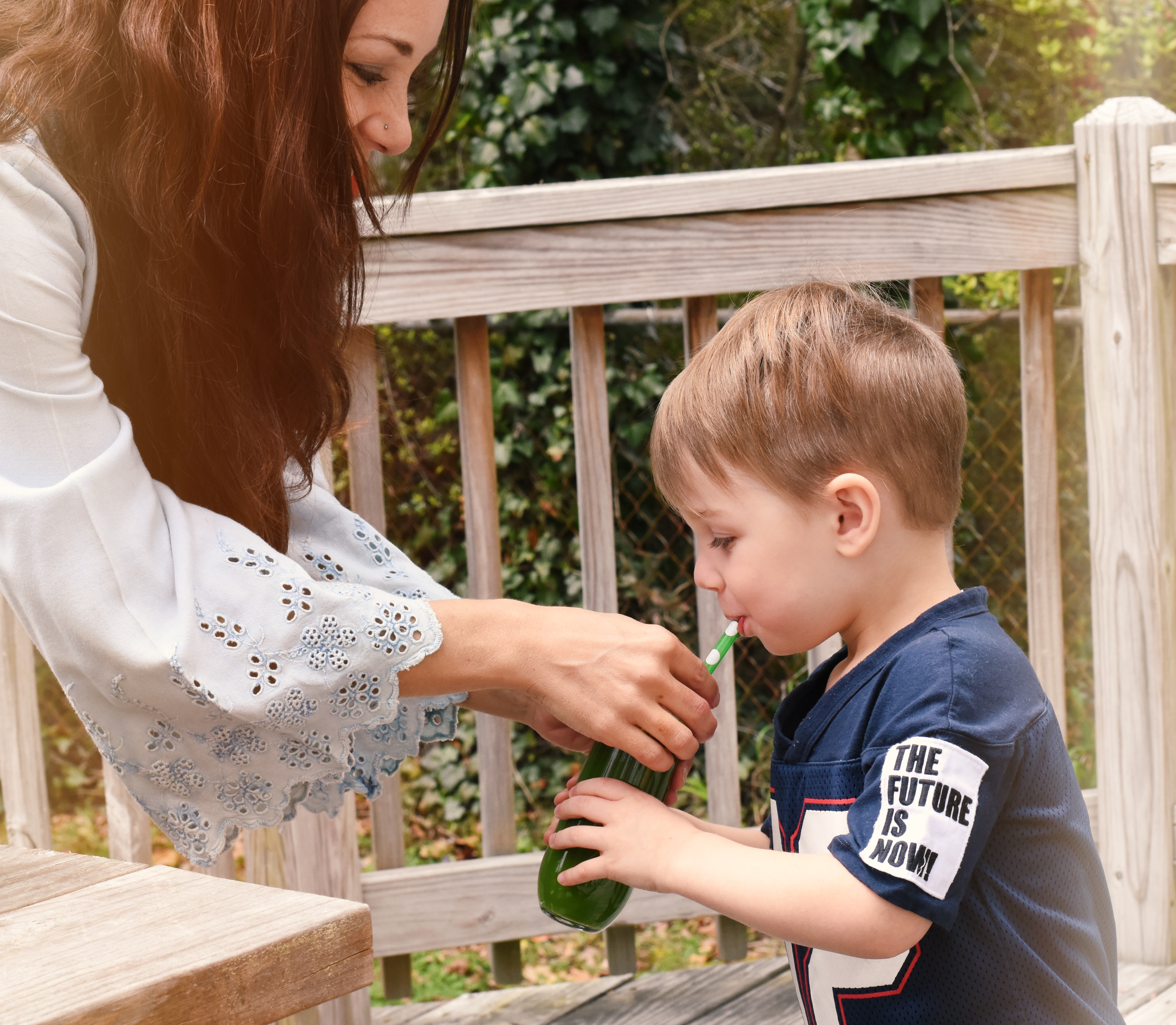 The best thing to remember is, the best juicer is the one that you will use!
I love this saying-
"If you don't take care of your body, where will you live?" -unknown
*Each of these juices made about 2 1/2 cups of juice. That, of course, can vary with the size of your produce.
*I try to always buy organic produce when possible!
For other healthy recipes try this Anti-Inflammatory Smoothie!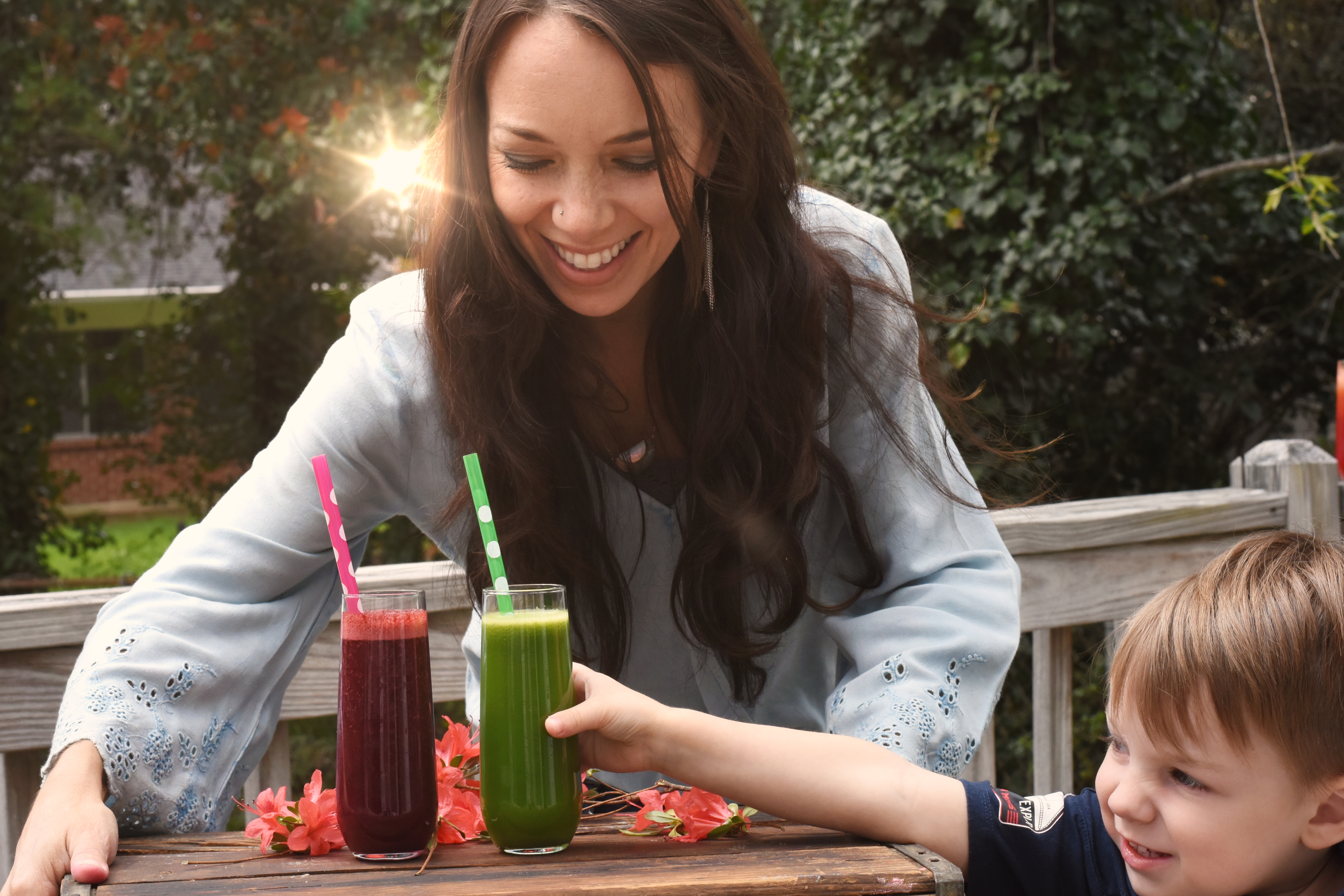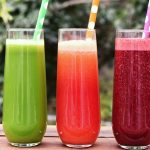 Print Recipe
Fresh Made Juice 3 Ways
Juicing can be a fun way to get some extra nutrients in your day! Each recipe makes about 2 1/2 cups, depending on produce size.
Ingredients
Green Peace Juice
2

large or 3 medium granny smith apples

1

cup

fresh parsley

2

cups

spinach

3

stalks

celery
Happy Liver Juice
1

beet

peeled if you don't like the taste of skin

1

cup

blueberries

2

cups

spinach

1  

large apple

1/4

lemon
Nourishing Carrot Apple Ginger Juice
8-10

carrots

2

medium-size apples

1-2

inch

chunk of ginger
Instructions
Green Peace
Wash produce well.

Cut apples to fit the opening of your juicer.

Feed produce through the juicer and enjoy!
Happy Liver
Wash produce well.

Cut apple and lemon and peel beet and lemon if you want (I leave on skin)

Feed produce through the juicer and enjoy!
Carrot Apple Ginger
Wash produce well.

Cut apples to fit the opening of your juicer.

Feed carrots and ginger into the juicer.

Drink and enjoy!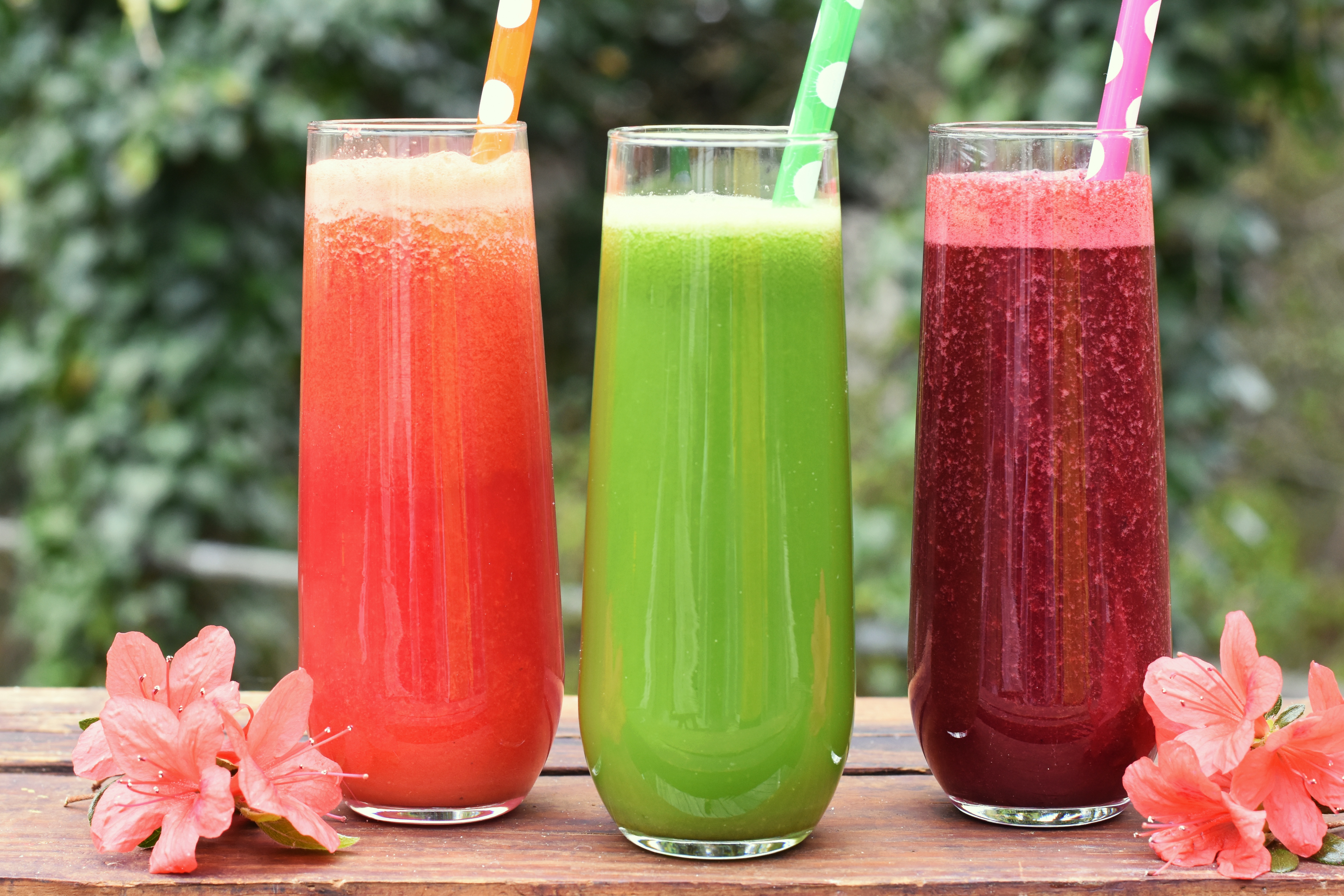 Elke is a participant in the Amazon Services LLC Associates Program, an affiliate advertising program designed to provide a means for sites to earn advertising fees by advertising and linking to Amazon.com.
Clicking on an Amazon link from Elke does not increase the cost of any item you purchase.
We will only ever link to Amazon products that we think our visitors may be interested in and appreciate learning more about.