Granola bars are a favorite among Americans. We wake up, grab a granola bar and rush out the door to begin our busy days. We pack our kids lunch and toss one in, thinking it will be a healthy addition. I mean, we're talking about oats, and oats are good right? Yeah, they are…..but it's not the oats that are the concern, its everything that surrounds those oats, makes them stick together, and taste so sweet. That's why I wanted to make this Easy Raw Protein Granola Bar recipe!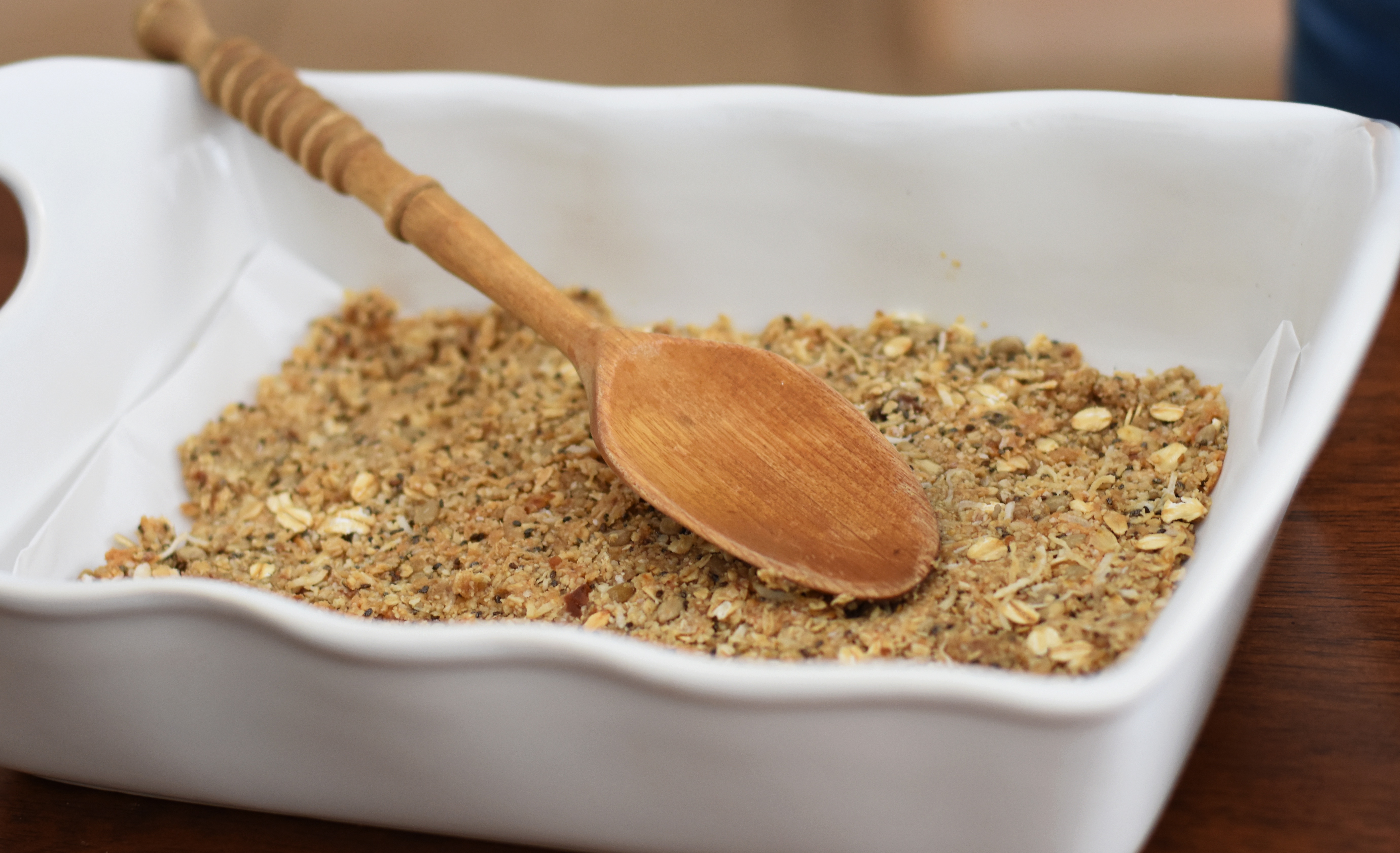 I decided to check out the ingredients of a popular granola bar- you know the one with the picture of the guy with the funny hat that we all know, the one that has entered many homes across America in one grocery bag at a time.
You guessed it, its Quaker!
What's in your granola bar?
I wasn't surprised, but I was or let's just say it was worse than I thought. I skimmed the ingredients of "rocky road" flavored Quaker granola bars. What did I see? I saw about 48 ingredients that were packed with so many forms of MSG, GMO's, artificial flavors, (which its self can have its own paragraph of ingredients) and vanillin which can be addictive, cause headaches, and kill brain cells! The "healthy" granola bar we run out of the house in the morning eating is laced with ingredients that can cause many side effects. That's just great for us and our kids now isn't it….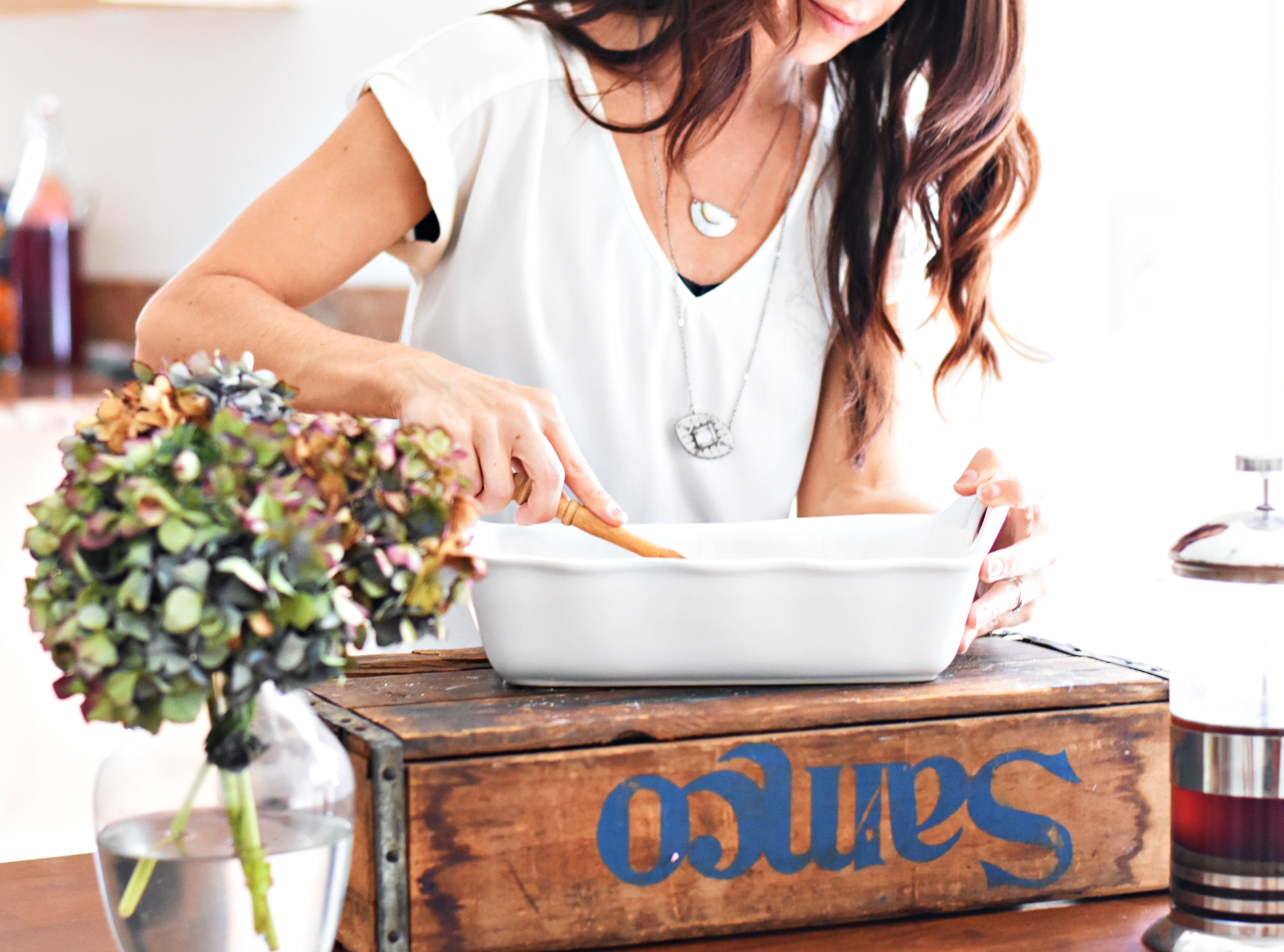 Even "healthier" brands like Kashi had ingredients like natural flavors, which is typically MSG, and canola oil which is likely GMO. No wonder people are sick!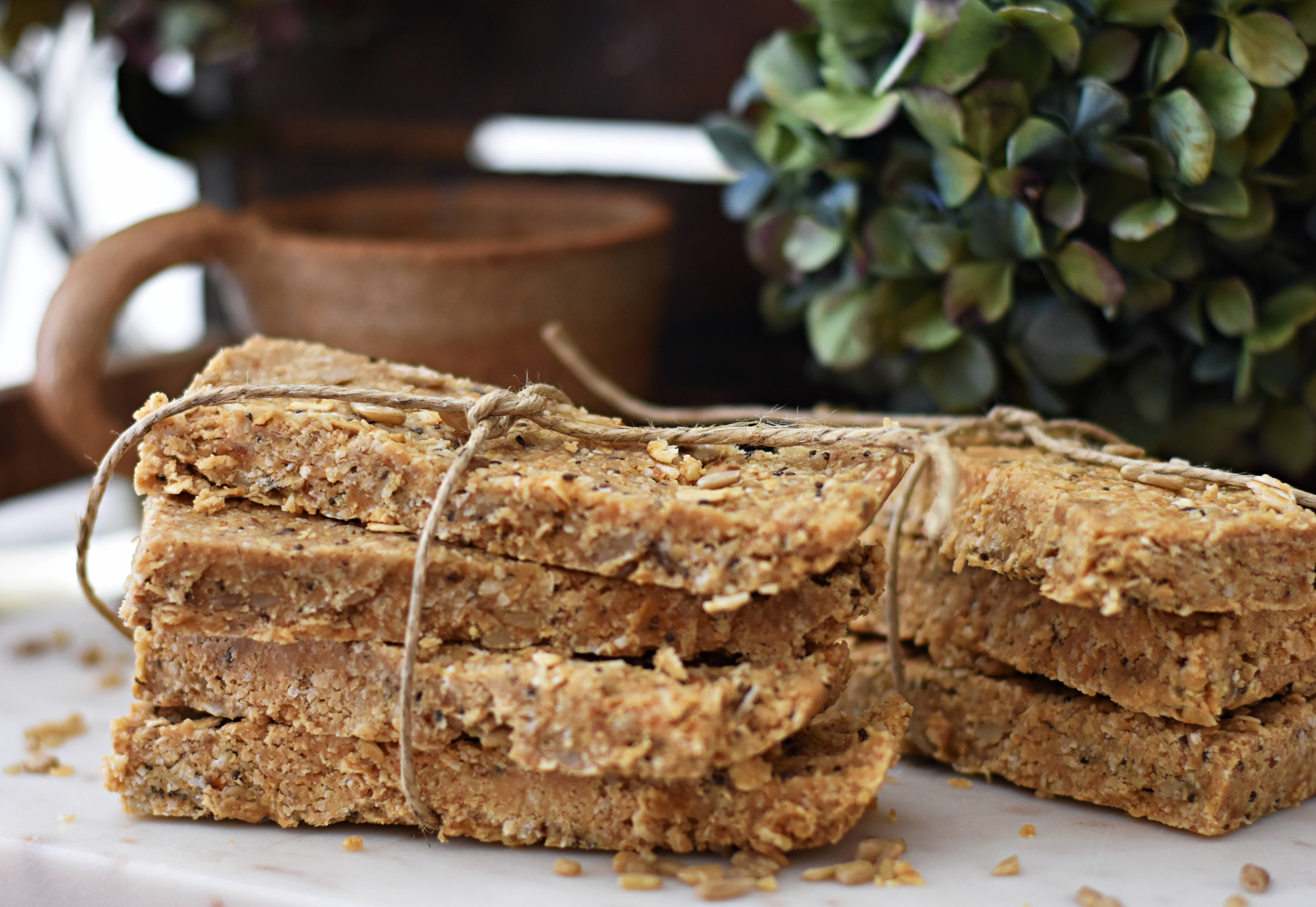 Making raw protien granola bars are easy!
What's the solution? Make them! These easy raw protein granola bars are as quick as putting everything in a food processor or Nutri-Bullet, pressing them into a pan, and putting them in the refrigerator or freezer, cut and eat! They are super healthy, full of protein, good fat, and no refined sugar!! You can pronounce every ingredient in these homemade granola bars and feel good about feeding them to your family.
For other healthy snacks try this Homemade Trail Mix!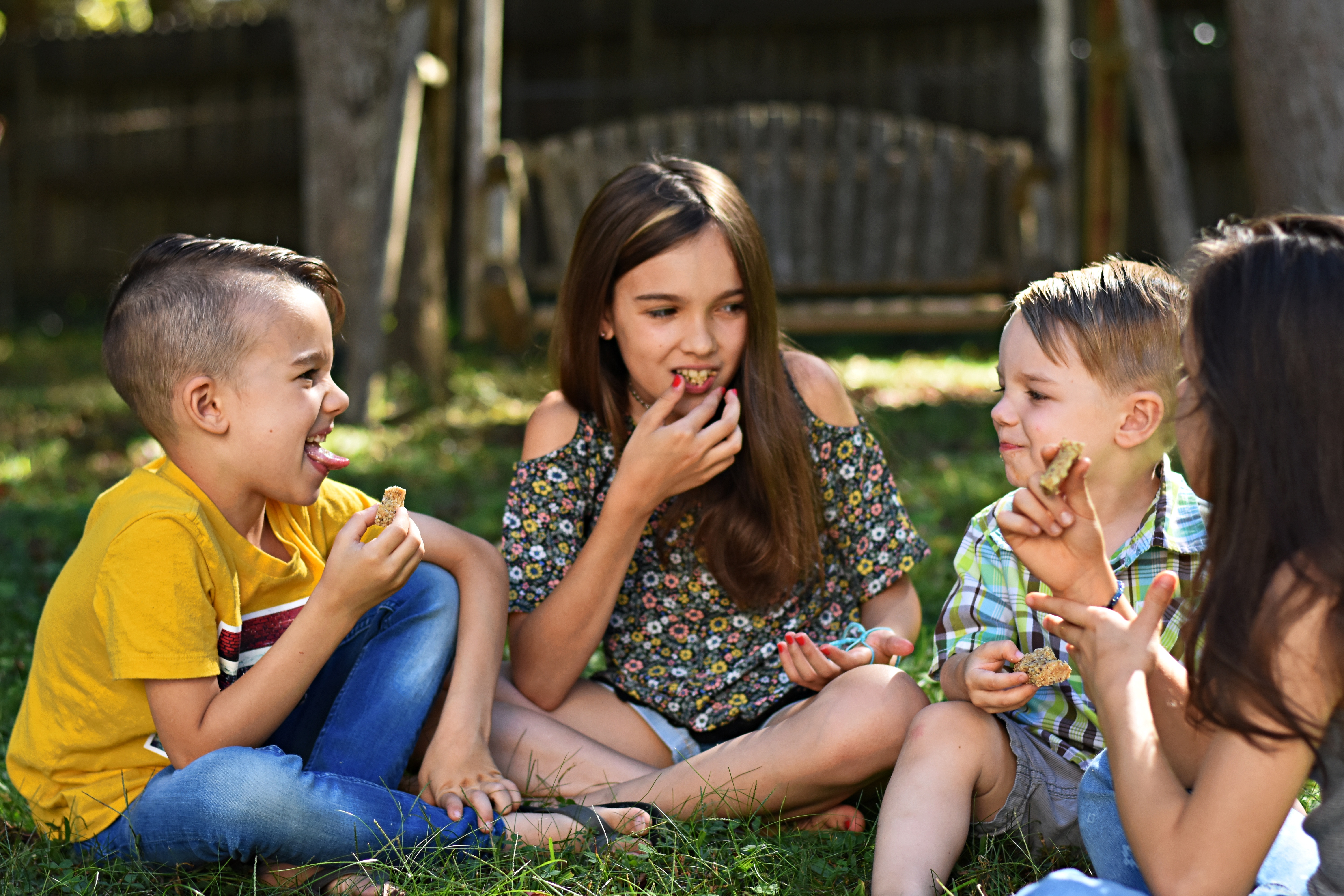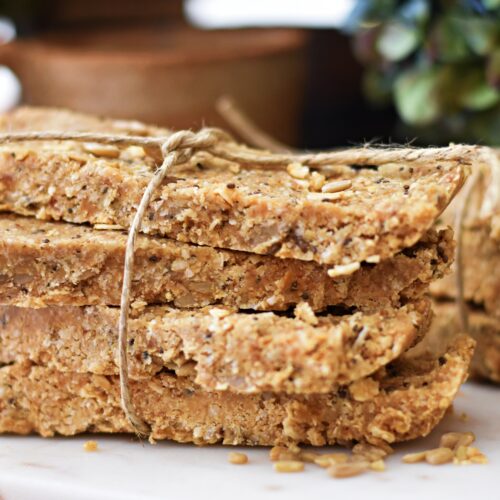 Print Recipe
Easy Raw Protein Granola Bars
Once again, love my raw snacks! The kids are excited to get a classic granola bar while I'm thrilled they are getting great nutrients and protein!
Ingredients
6-8

Medjool dates

large and deseeded

3/4

cup

sunflower seeds

I used raw, unsalted

1 1/2

cup

unsweetened coconut

1

tbsp

chia seeds

2

cups

oats

2 1/2

tbsp

refined coconut oil

6

tbsp

peanut butter or almond butter

I used unsweetened

4

tbsp

maple syrup or local honey

A couple pinches of pink salt
Instructions
With your Nutri- Bullet or Food processor, add ingredients. So you don't overfill, you can add the first 4 ingredients, then blend, dump into a medium bowl. Add remaining ingredients to Nutri-bullet and blend. Pour into mixing bowl and mix everything together with a wooden spoon.

Blend until everything is incorporated well.

In a pan (I used 8x12) place parchment paper in the bottom, and pour ingredients in.

Press the mix firmly and evenly in the pan.

Refrigerate for about an hour, or freeze about a 1/2 hour.

I cut mine about 5 inches long and 2 inches wide, but you can cut smaller or larger.

Store in a ziplock bag or airtight container in fridge.
Notes
*This batch of granola bars has over 70g of protein!!
Different peanut butter and almond butter have different consistency. Make a judgment if you need to add more to help them stick together.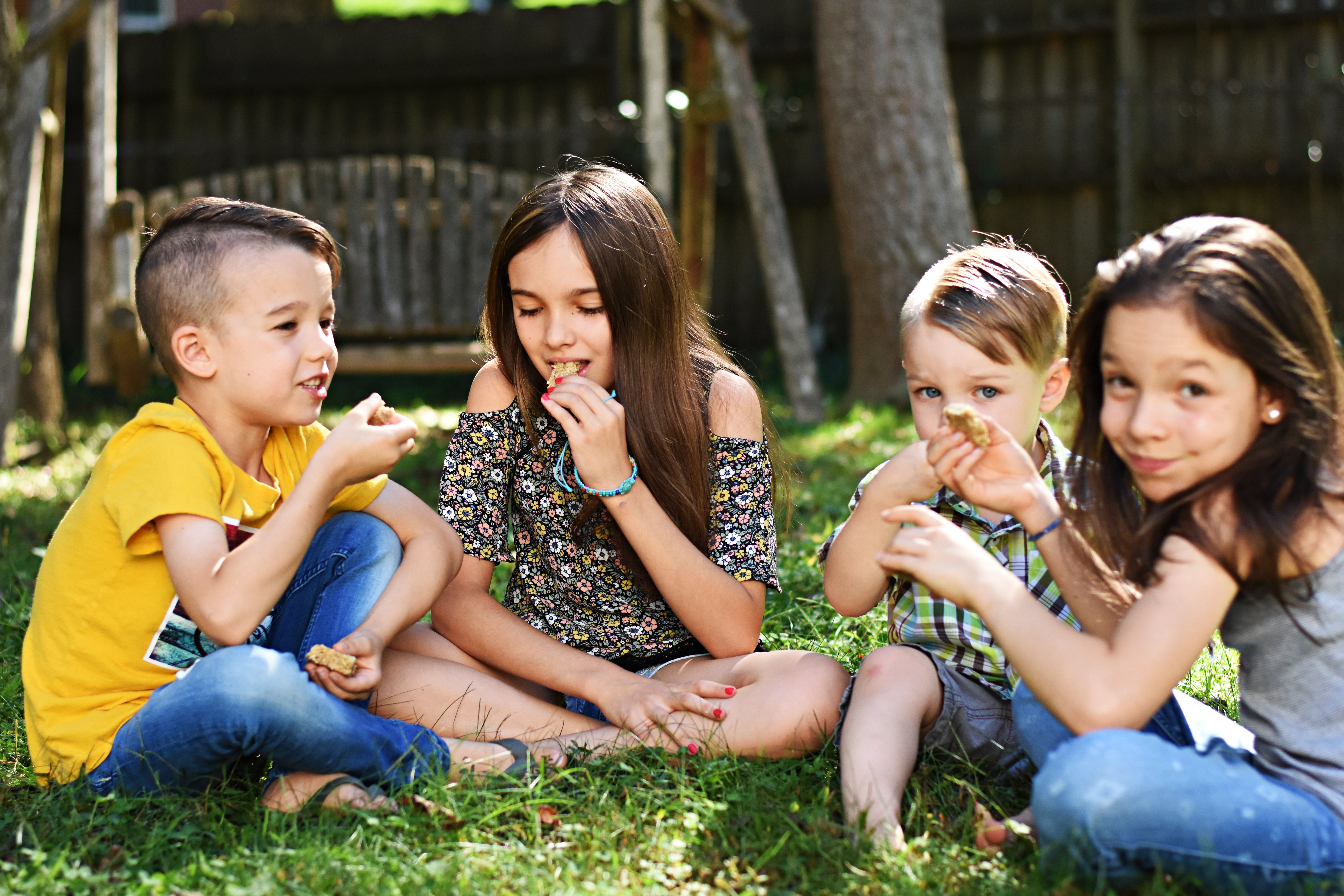 Elke is a participant in the Amazon Services LLC Associates Program, an affiliate advertising program designed to provide a means for sites to earn advertising fees by advertising and linking to Amazon.com.
Clicking on an Amazon link from Elke does not increase the cost of any item you purchase.
We will only ever link to Amazon products that we think our visitors may be interested in and appreciate learning more about.