Even though most of us love the beauty of the fall and winter months, we do not love what often comes along with it. With four kids, we have had our fair share of runny noses, viruses and more….and when one person brings something home the first thing we want to do is disinfect. We want to spray everything down right? Light switches, door handles, remotes, toilets etc… But have you thought about How to Disinfect Naturally Through the Winter?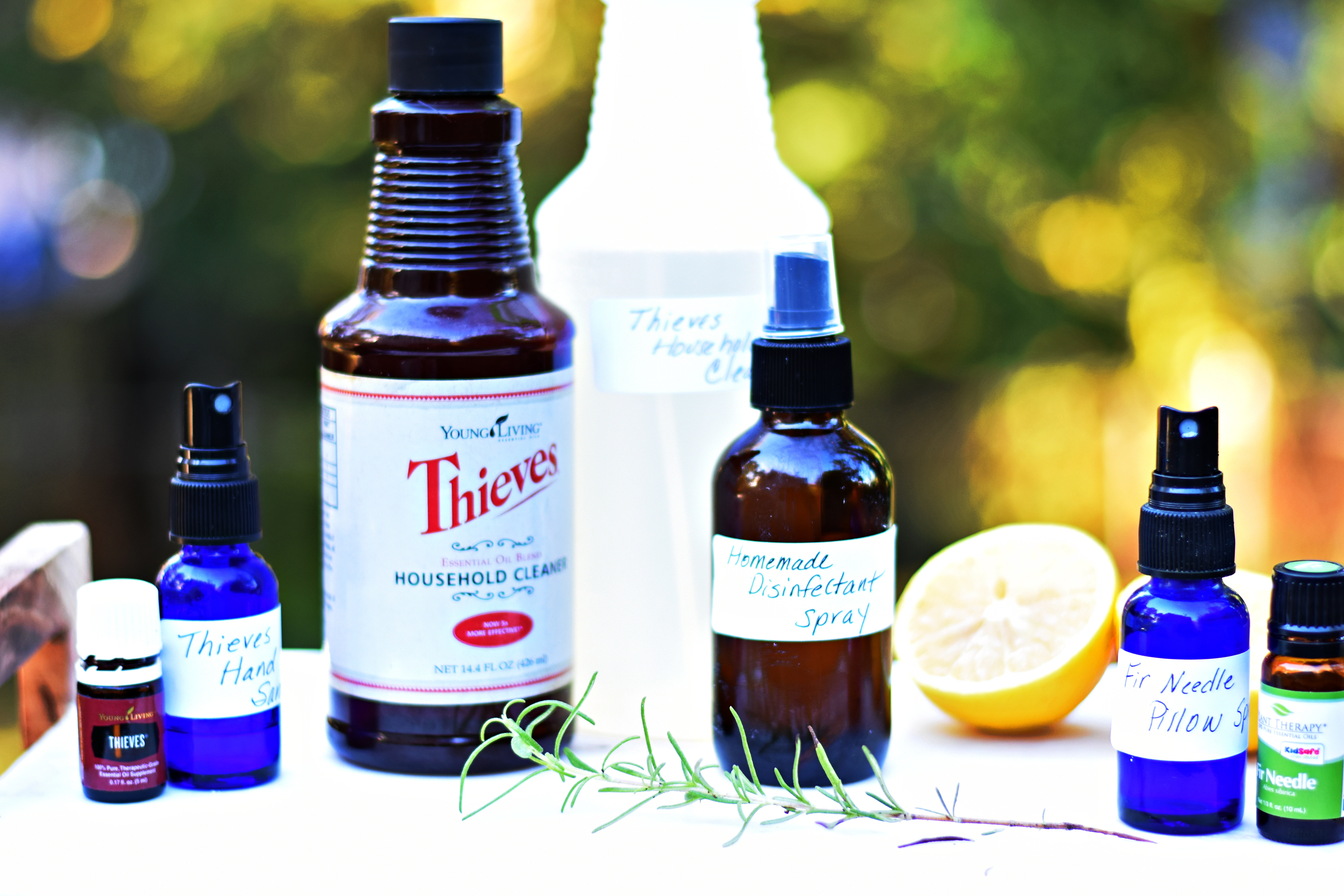 A few years ago if you would have checked out my cleaning cabinet you would have seen Lysol spray and wipes, Clorox anywhere sprays, and so much more.
The question is, are all these disinfectants we use safe?
We need to consider that what we are spraying inside our homes, we and our families are also breathing in. The fun smelly hand sanitizers we send with our kids to school take about 26 seconds to enter the bloodstream! What's in that stuff anyway? I'm sure we wouldn't want to know…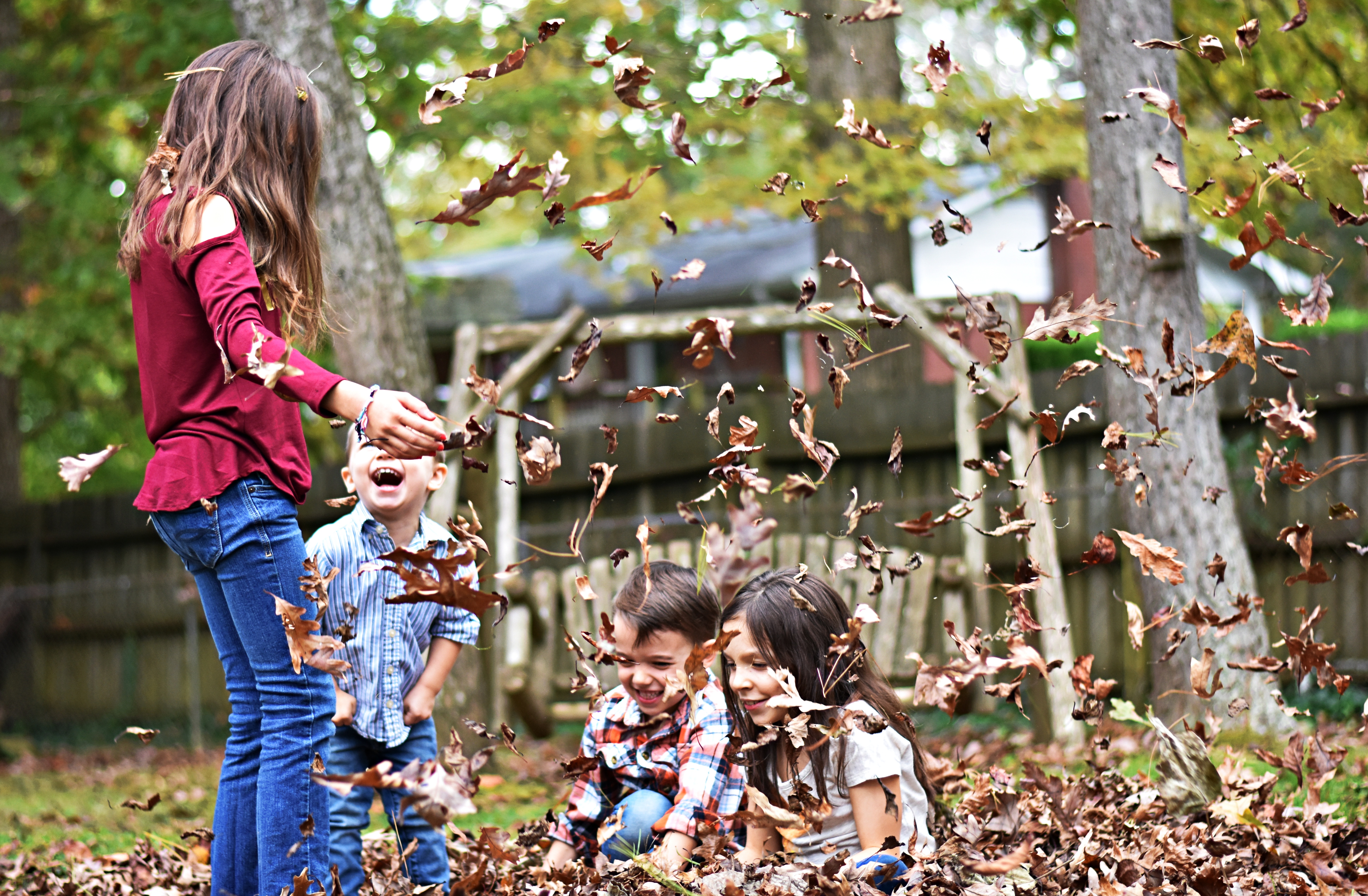 Researchers have found that some disinfectants, hand sanitizers, and anti-bacterial soaps actually make some bacterias stronger and resistant to antibiotics. Some disinfectants can also disrupt the balance of good and bad bacteria, making it easier for bad bacteria to grow!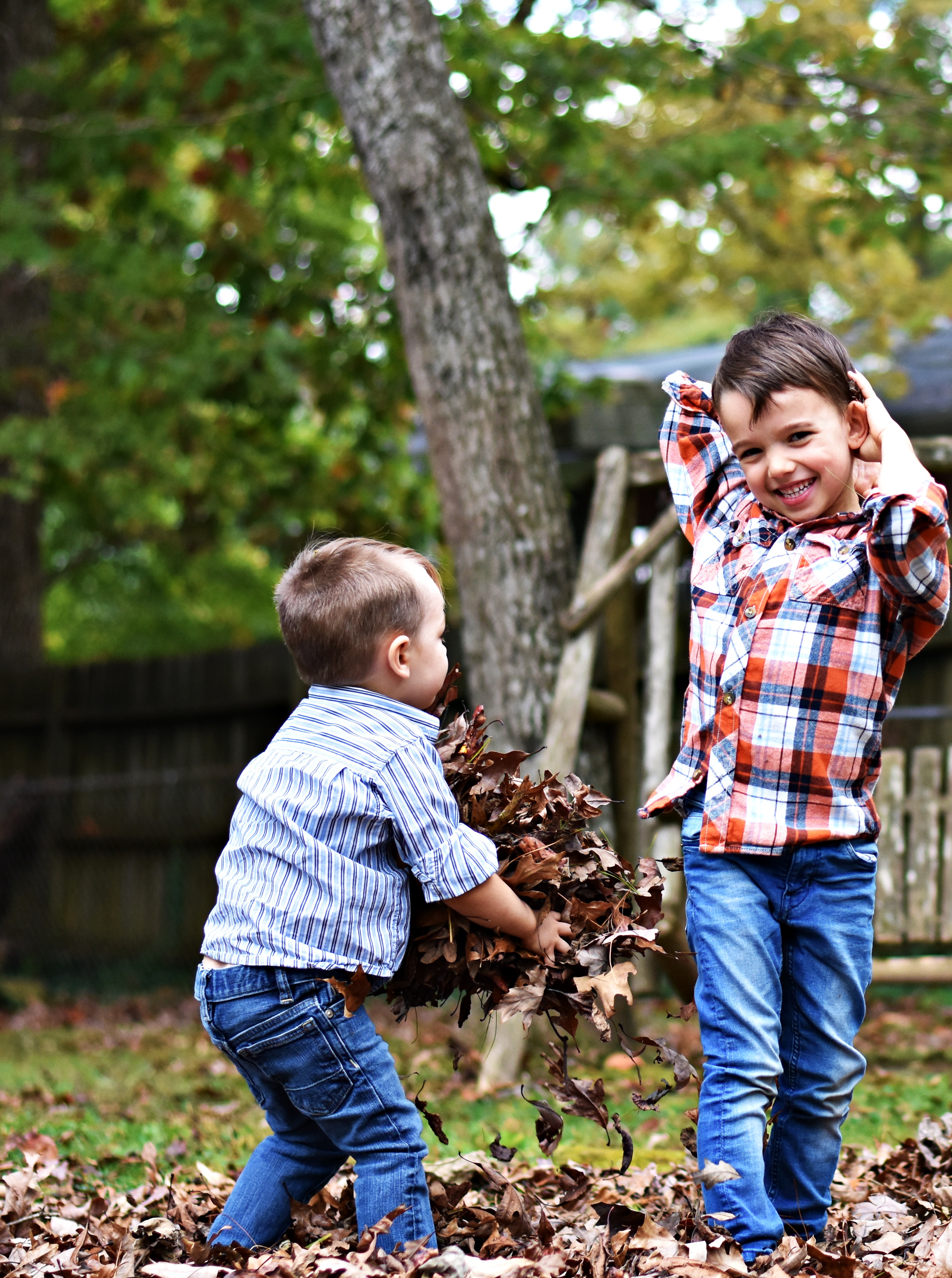 Products like Lysol, Pine-Sol, Spic-N-Span, and some mouthwashes contain an ingredient called Phenol which can cause damage to the respiratory system, damage to the liver and kidneys, and even heart damage! We are constantly exposed to products that contain harmful substances. According to the EPA, more than 400 toxic chemicals have been identified in human tissue.
Are we trying to protect ourselves from germs and viruses, but only making ourselves sick in the process?
Research has shown the 10% of children born to families who used certain cleaning products were twice as likely to develop wheezing problems. Do we want to continue to use these harmful products at the expense of our family's health?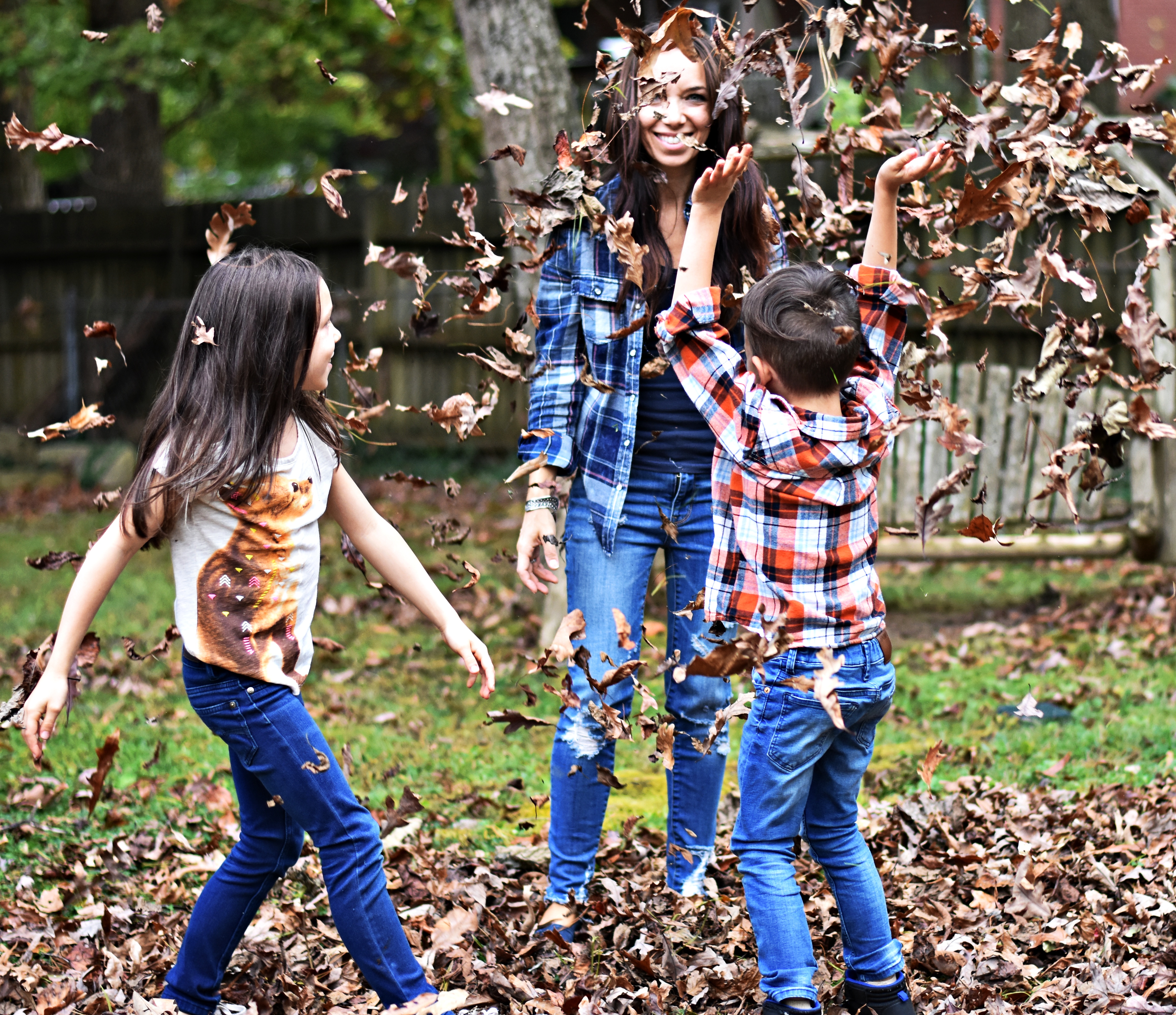 There is a solution to the problem!
We can easily make our own disinfectants in just minutes, that not only are free from toxins but instead of providing harm while we are killing germs, provide benefits!
No worries, these are not time-consuming to make,( honestly less than 2 min. each) and the cost of the oils will defiantly pay off with how much product you can make! I read somewhere that with how many bottles of cleaner you can make with the Thieves Household cleaner, it comes out to about .88 cents a bottle!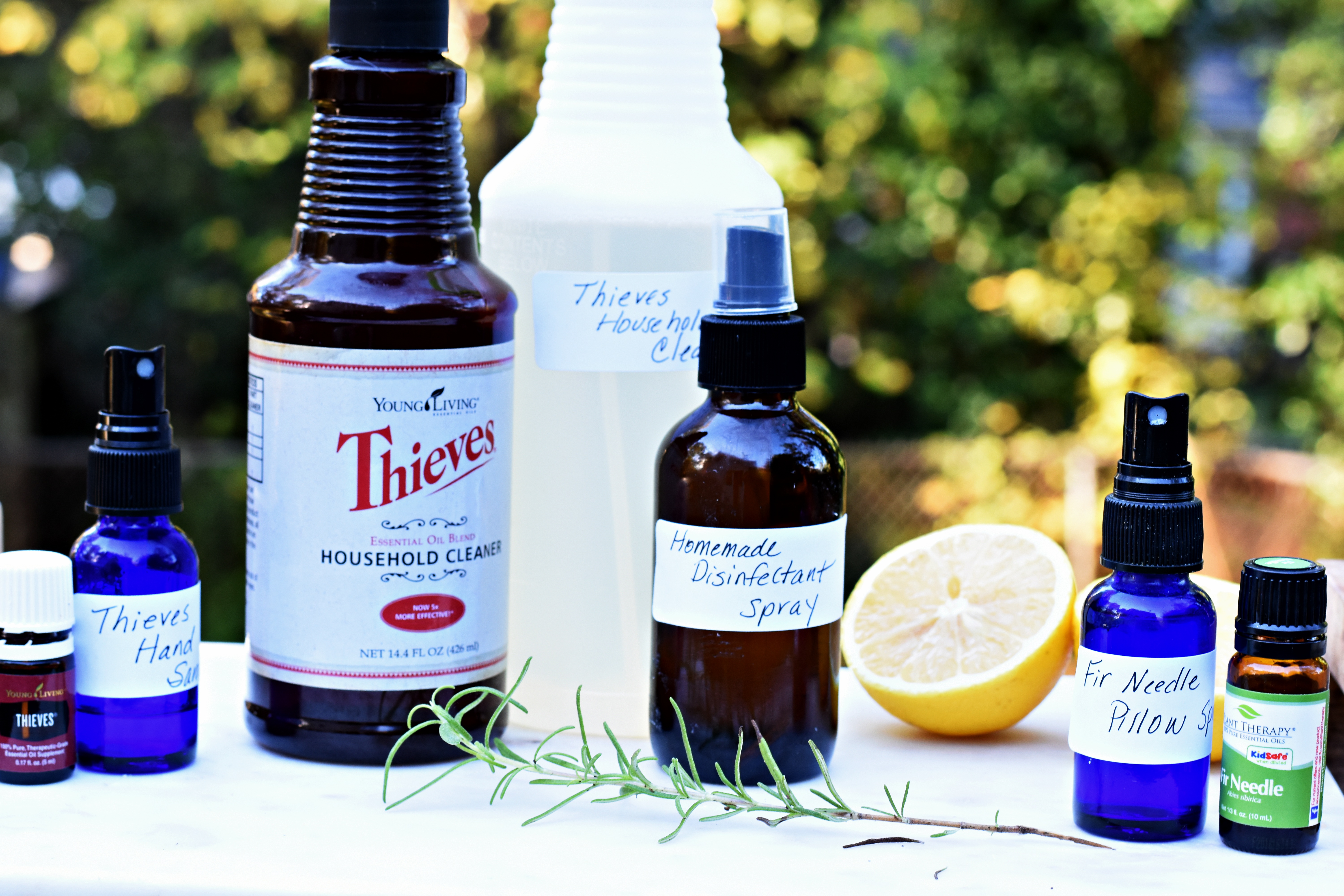 Some benefits of the oils used below
Thieves-Natural cold and flu remedy boosts immunity, combats germs.
Lemon- Disinfectant, helps with a common cold, sore throats, and fever.
Rosemary- Inhibits deadly bacteria, antiseptic, antiviral.
Tea tree- Disinfectant, decongestant, antiviral, antibacterial.
Fir Needle- helps improve respiratory conditions, relieves aching muscles, stimulates the immune system and helps prevent infections.
*When you click on a link and buy a product, you help support my blog. Thank you for your support!
Homemade Thieves Hand Sanitizer
Directions
Homemade Disinfectant Spray
Directions
Thieves Household all-purpose spray
Directions
Mix concentrated cleaner with water.
I use a capful per bottle.
There are instructions on the back of the bottle.
Fir Needle Pillow Spray
*I use this for my kids because it is kid-friendly, and has many benefits (see above)
Directions
Add water to spray bottle
Add oil
For other tips on getting healthier, check out How to Reduce Toxins from your home!
Elke is a participant in the Amazon Services LLC Associates Program, an affiliate advertising program designed to provide a means for sites to earn advertising fees by advertising and linking to Amazon.com.
Clicking on an Amazon link from Elke does not increase the cost of any item you purchase.
We will only ever link to Amazon products that we think our visitors may be interested in and appreciate learning more about.