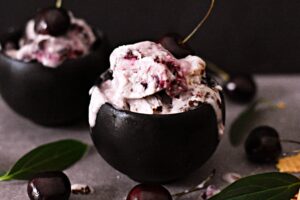 I've wanted an ice cream maker for years! The problem is, I don't want one bad enough to buy it from the store. Year after year I go yard-sailing hoping that someone is going to sell a super nice one for super cheap.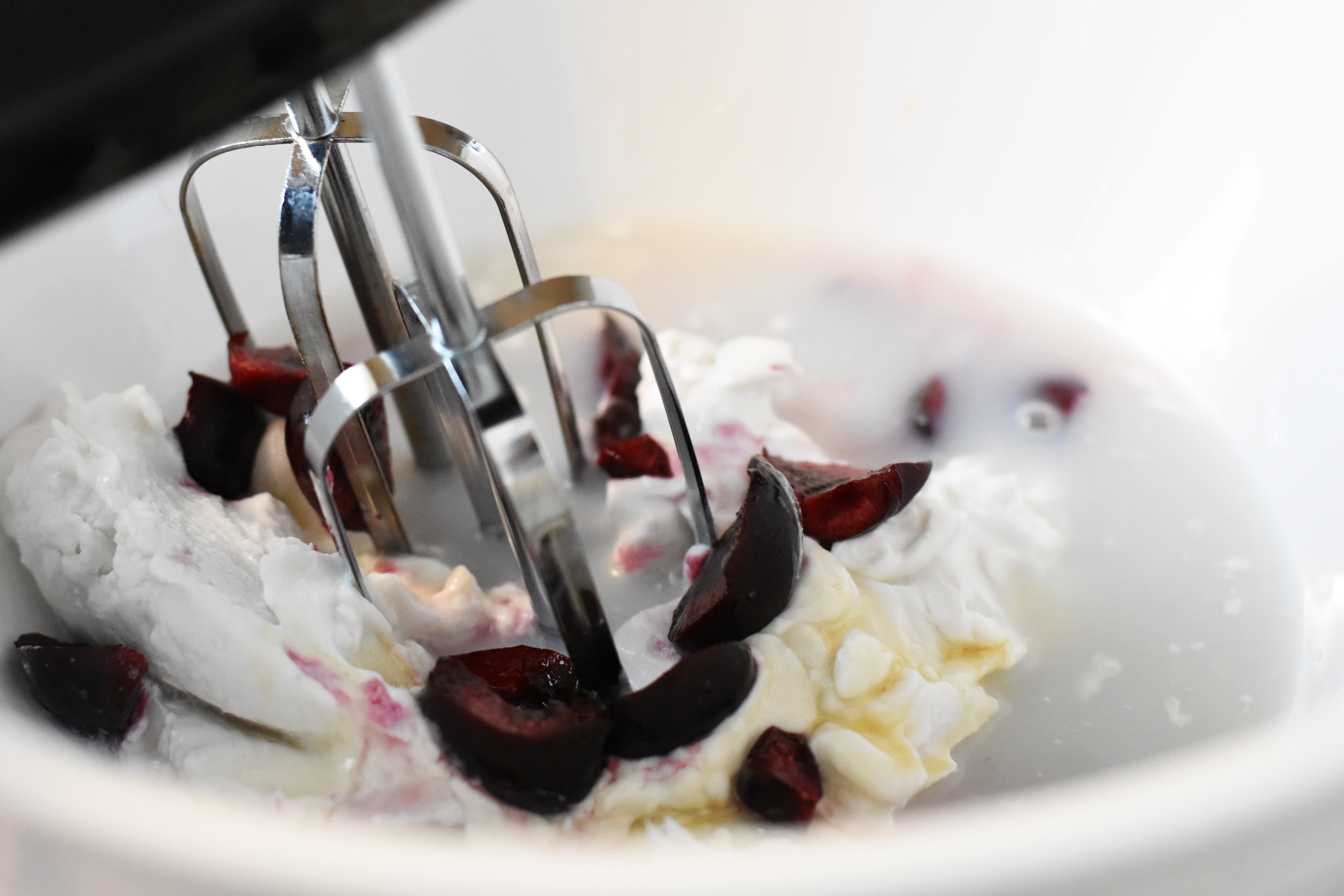 It just seems like it would be one those kitchen gadgets that someone would buy, use a couple of times, and sell….. and there I would be, ready to snatch it up with a feeling of victory……..but- that never happened.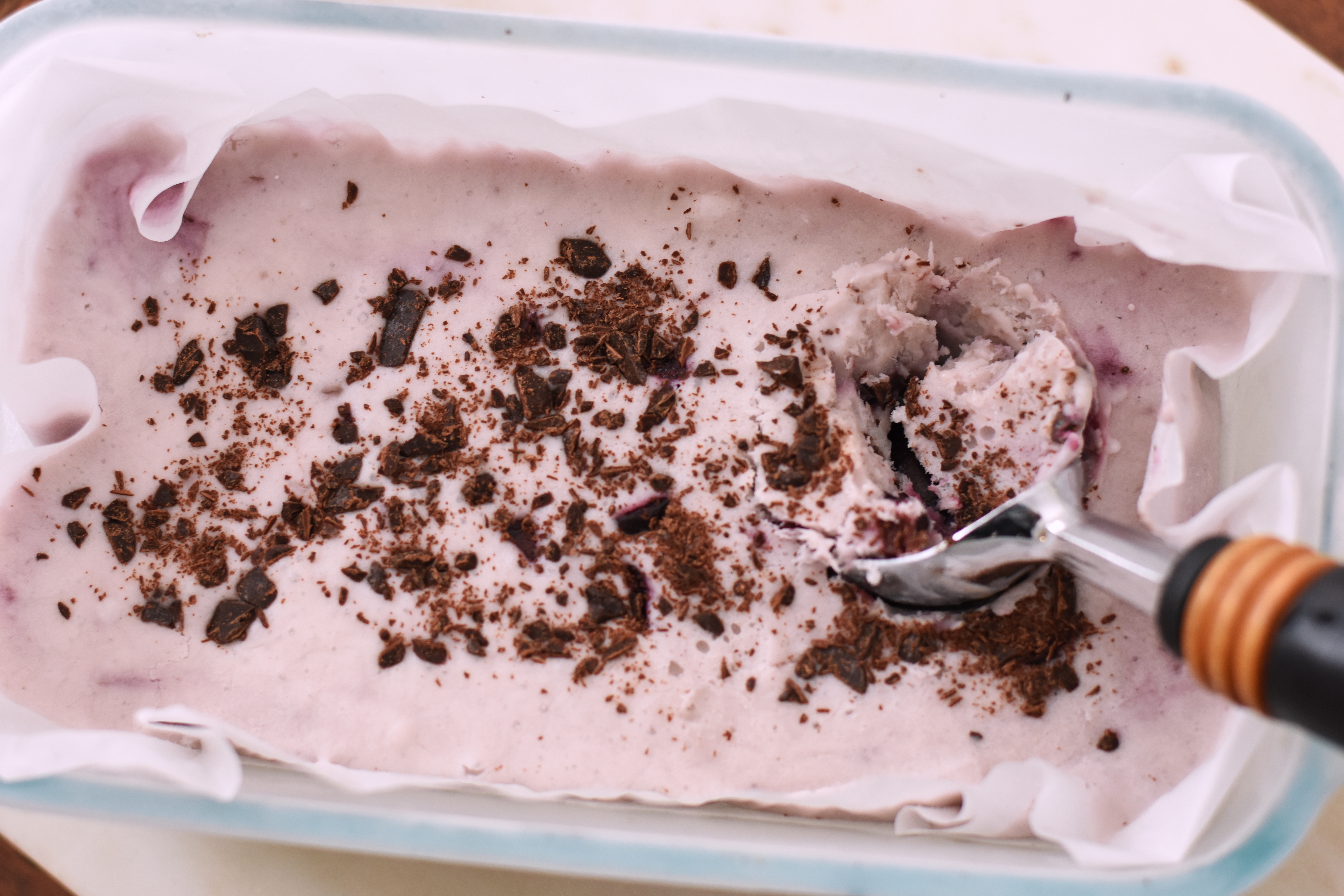 Instead, I made an ice cream recipe that doesn't need a machine, and I think its pretty awesome, its No-Churn Cherry Dark Chocolate Ice Cream! In fact, my ice cream loving husband told me I outdid myself- he loved it!! That says a lot considering he's an ice cream snob!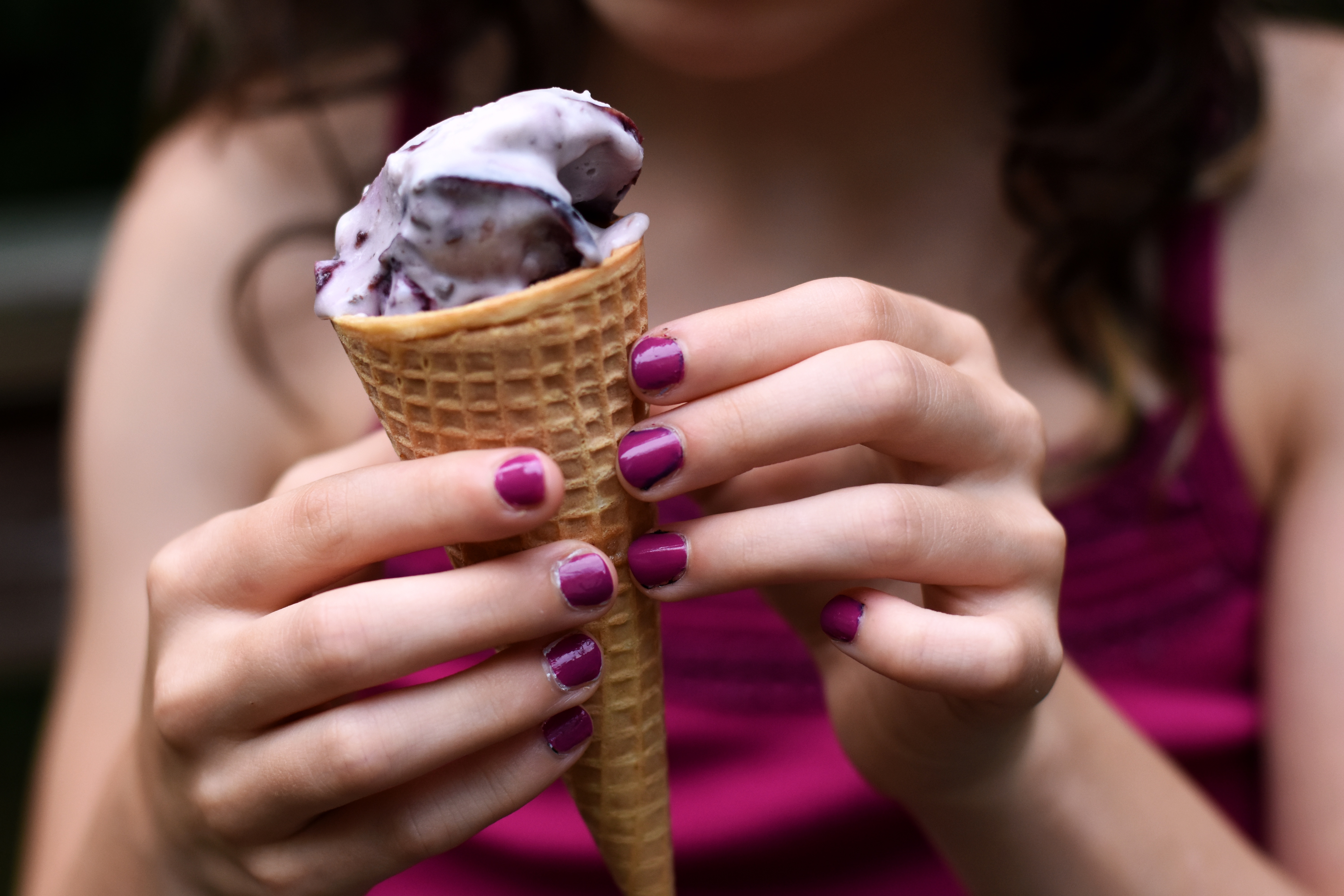 Besides that, it tastes great!
Why make it?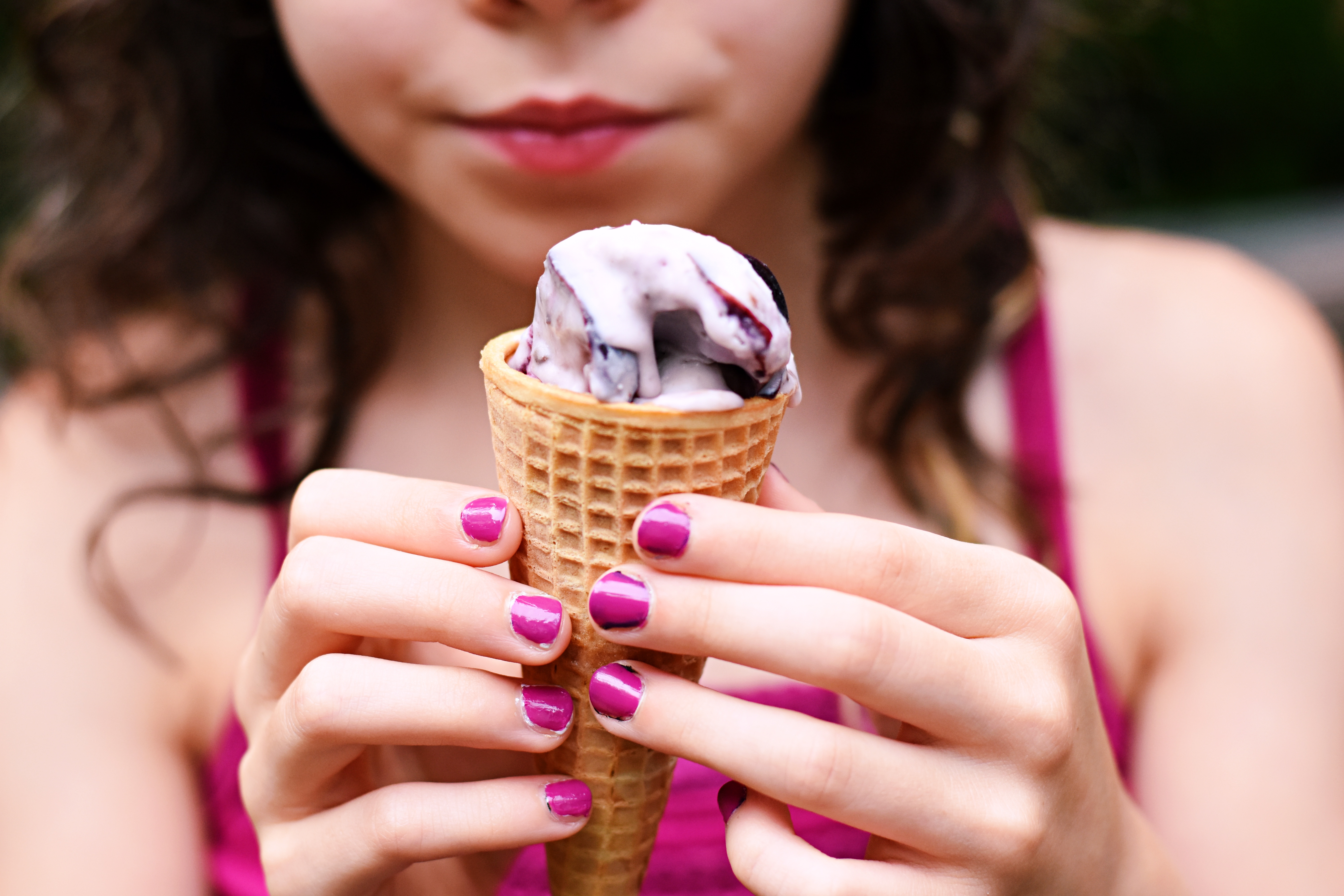 The ingredients have changed a bit since the early days of ice cream making. Have you turned over the carton lately and checked out whats in yours? Most ice cream you find on the shelf will have ingredients like: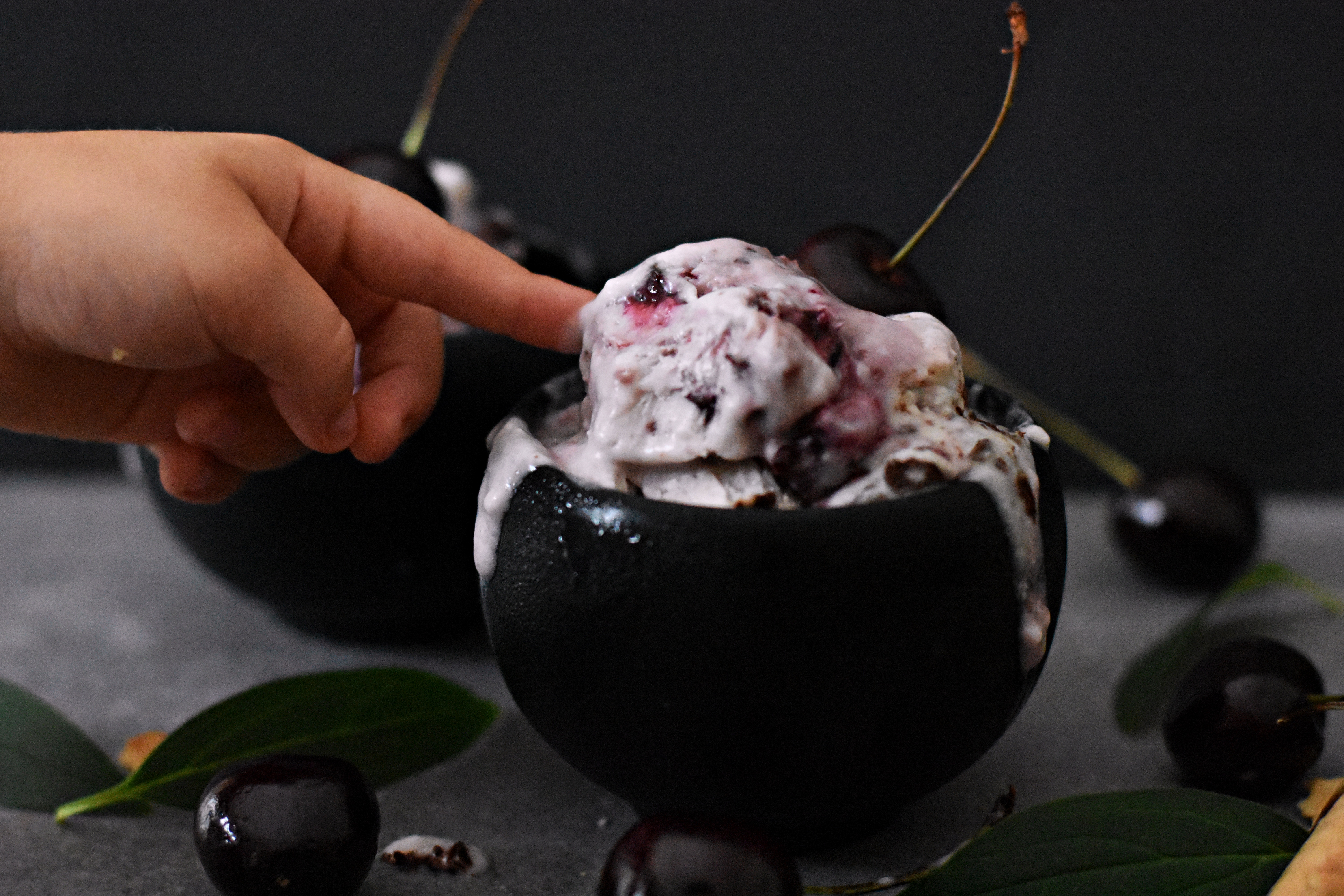 Vanillin- could cause headache, nausea, vomiting, difficulty breathing, kidney damage
Artificial flavors- could cause dizziness, chest pain, brain damage, seizures, and much more!
Carrageenan- potential side effects are ulcerative colitis, inflammation, liver cancer, birth defects, and more!
Dyes-can cause ADHD, hives, cancer, asthma, and more!
Natural flavors- could be many things, but a lot of times its MSG!
…..and believe it or not, some are even adding air to increase the volume! How about Diethyl glycol? No big deal, it's only used as a paint solvent and used in anti-freeze for engines- and this replaces eggs! I also read that the FDA wouldn't allow it in toothpaste, but of course, you can eat it……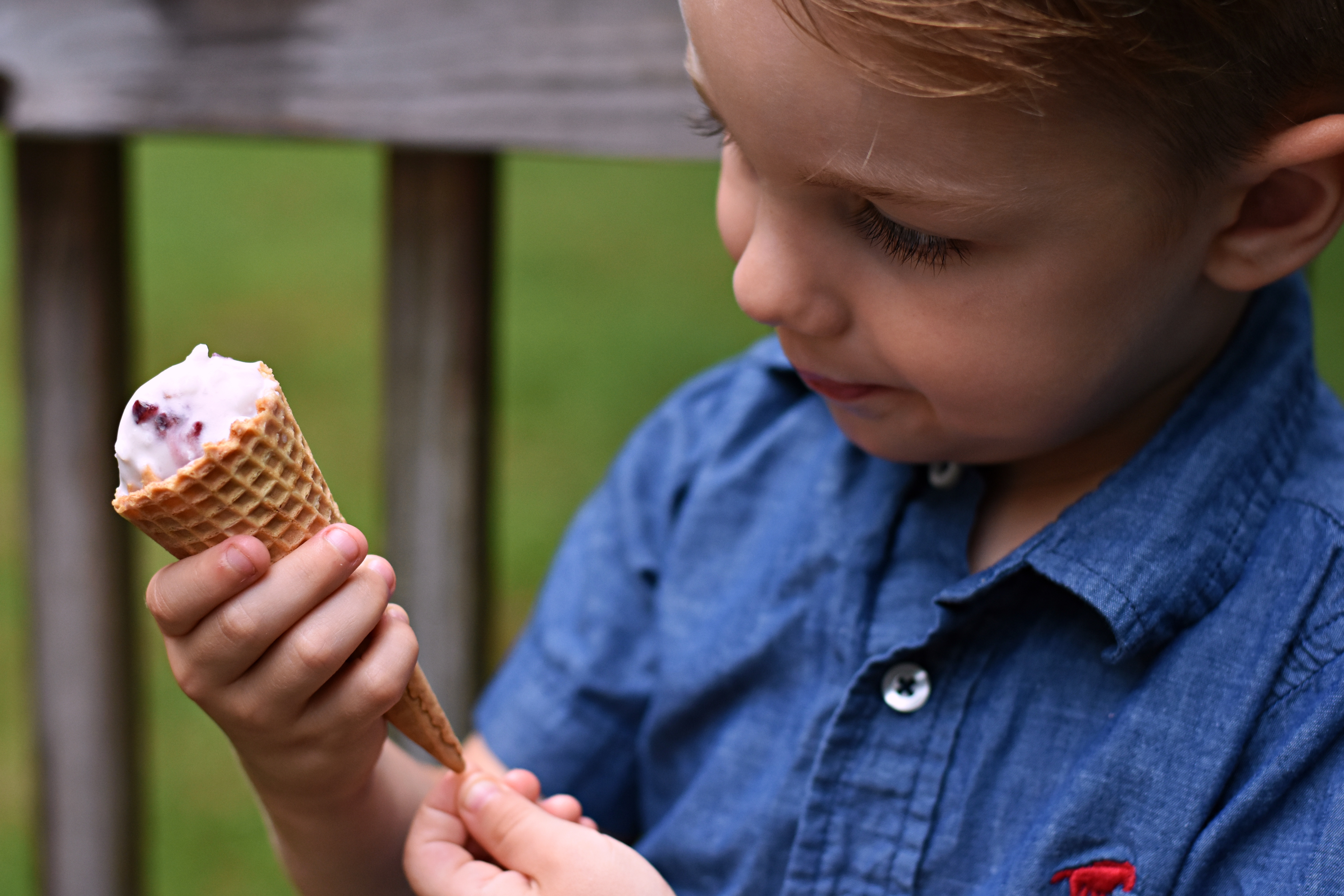 In this ice-cream? Only simple ingredients, and it's delicious!
For another No-churn ice cream recipe check out this Peanut Butter and maca Ice Cream!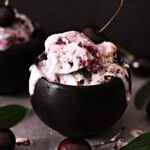 Print Recipe
No-Churn Cherry Dark Chocolate Ice Cream
Nothing beats no-churn ice cream. No special equipment and you get to choose all your ingredients.
Ingredients
1

can

full-fat coconut milk

like this

1

teaspoon

almond extract

¼

cup

sugar + 3 tablespoon maple syrup

A couple pinches sea salt

12-15

cherries pitted

2

tablespoon

chopped dark chocolate
Instructions
Line a loaf pan with parchment paper.

In a medium mixing bowl put the entire can of full-fat coconut milk, almond extract, sugar, syrup, salt, 6-10 pitted roughly chopped cherries.

With a hand mixer blend until all ingredients are incorporated.

In a food processor or Nutri- Bullet take remaining pitted cherries and blend them, stir them in with a spoon along with 1 tablespoon chopped chocolate.

Pour this mixture into your loaf pan.

Sprinkle remaining chopped chocolate on top.

Freeze for 6-10 hours.

Before serving let it soften on the counter for a few minutes.