If you have ever stepped foot in West Virginia, you are likely to have come across pepperoni rolls. From gas stations to restaurants, they are everywhere, and they come in all kinds of varieties. I believe the best kind of pepperoni rolls is made from brioche dough and good-quality pepperoni. Adding a hot pepper in is also a favorite of mine. If you have never heard of pepperoni rolls read on to see how to make the best pepperoni rolls!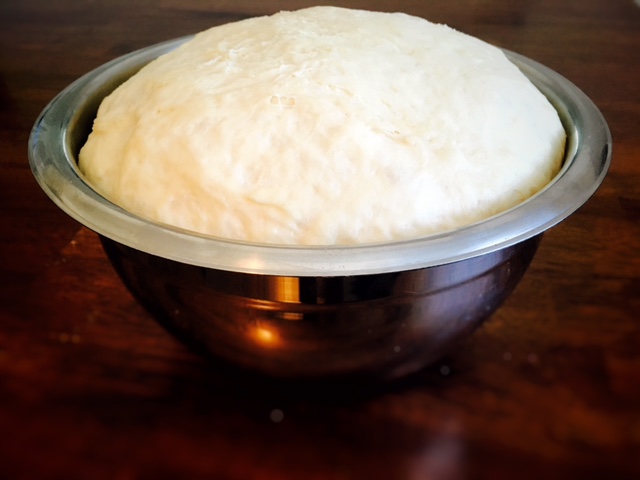 A few months ago my husband asked me to make some pepperoni rolls. Sure, I can do that, but I wanted to make them healthier than the average pepperoni roll.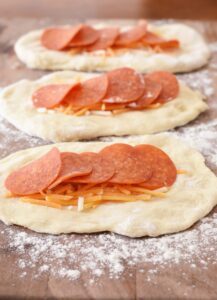 What are pepperoni rolls?
Pepperoni rolls are what they sound like little rolls with pepperoni and cheese. You may ask how is this different from a calzone or pizza roll, but it is different. First with pepperoni rolls you want to start out with sweet brioche bread. There are some people who make them with regular pizza-like dough, but they definitely aren't as good in my opinion. Inside we layer pepperoni and cheddar, pepper-jack, or mozzarella cheese. It is also a popular choice to add a few yellow ring peppers or jalapeno slices (fresh or pickled) roll them up like a burrito and bake them!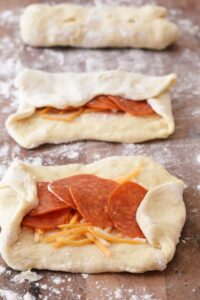 Can I add sauce to pepperoni rolls?
Traditionally pepperoni rolls are not made with sauce, however, there are always exceptions. Some restaurants will serve pepperoni rolls cut open and add sauce or hot or mild peppers packed in a sauce, topped with cheese, and baked.
My middle child is vegetarian, so I make hers more like a pizza with sauce and mozzarella cheese. There are so many varieties of pepperoni rolls that you can make. You can add in things that your family loves! I usually do vegetarian ones, cheese, and pepperoni, and then I add hot peppers to some.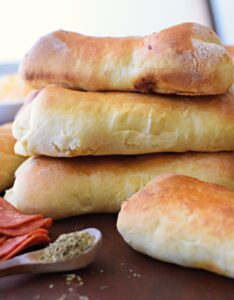 Tips on making brioche dough
Making brioche dough isn't hard. I realize some people like to skip making yeast dough, but it's really easy to make! Here are some tips for making this easy dough.
Make sure your yeast isn't old. I've used all kinds of yeast. I more likely use a dry active yeast I get from my local co-op, but the quick rise is also great.
I add warm water, then the yeast, and then the sugar. Let this set for a couple of minutes to get foamy.
Then whisk or stir in the salt and eggs.
After you warm the milk and butter in a saucepan make sure to touch it and make sure it is just warm (not hot) before adding it to the yeast mixture. You don't want it too hot or it could scramble the eggs.
Next, you will just mix in the flour, stir well, cover and let it rise on the counter.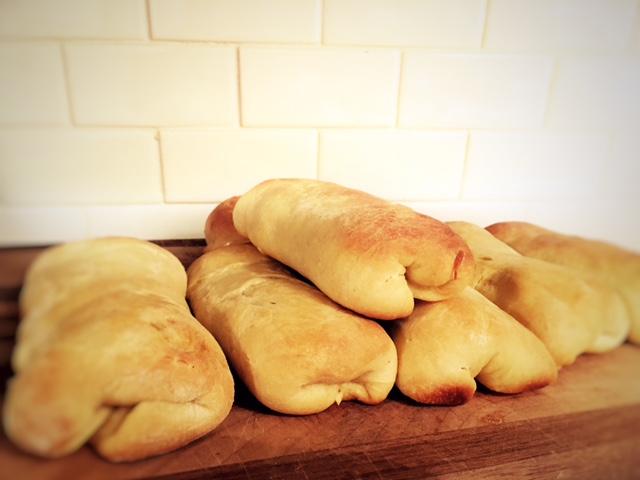 Print Recipe
Best Pepperoni Rolls
Pepperoni rolls are fun food for on-the-go made with brioche bread, pepperoni, and cheeses.
Ingredients
¼

cup

warm water

2

packs rapid rise yeast

or dry active yeast

2

cups

milk

1

stick of butter

6 ½ to 7

cups

unbleached flour

2

egg

reserve some of the egg white to brush an egg wash on top. About a tablespoon of egg white and teaspoon of water.

6

tablespoon

sugar

2  ½

teaspoon

sea salt
Instructions
Prepare a cookie sheet by greasing it with butter or refined coconut oil.

In a large bowl add both packs of rapid-rise yeast and sugar to your water, and stir. Let set for up to 5 minutes to activate.

While yeast is activating, place milk and butter in a saucepan. Heat over low heat until the butter melts. Let cool slightly,(until warm) and pour into a medium mixing bowl with yeast mixture. Whisk in eggs and salt. Leave about a tablespoon of egg white aside for brushing.

One cup at a time, add flour and stir in with a wooden spoon until all flour is incorporated.

Cover and let rise, until it's double in size.

Turn dough onto a lightly floured surface. Knead dough several times until a smooth consistency is achieved.

Tear off a golf ball size piece of dough. Flatten the dough out by pressing with your fingers or a rolling pin. Put in the desired amount of pepperoni and cheese and hot pepper slices if desired.

Tuck in sides, and roll the same way you would roll a burrito.

Place on prepared cookie sheet.

Continue until all the dough is used. It should make 20-24. Let them set and rise a little.

Before putting it in the oven, brush with egg white and water mix.

Place in your oven and bake for 15-20 minutes or until lightly brown on top. Enjoy!