I love everything about spring. I look forward to the sound of the birds in the morning, the buds on the trees, vibrant flowers blooming, and longer days. Its a season of "new", and it always carries that feeling for me. Easter dinner holds many memories for me growing up. I loved waking up to Easter baskets, a beautiful Easter dress, and an Easter service in a small chapel. After church, we would gather around the table for a big Easter dinner and among all the food…. Braided Easter Bread!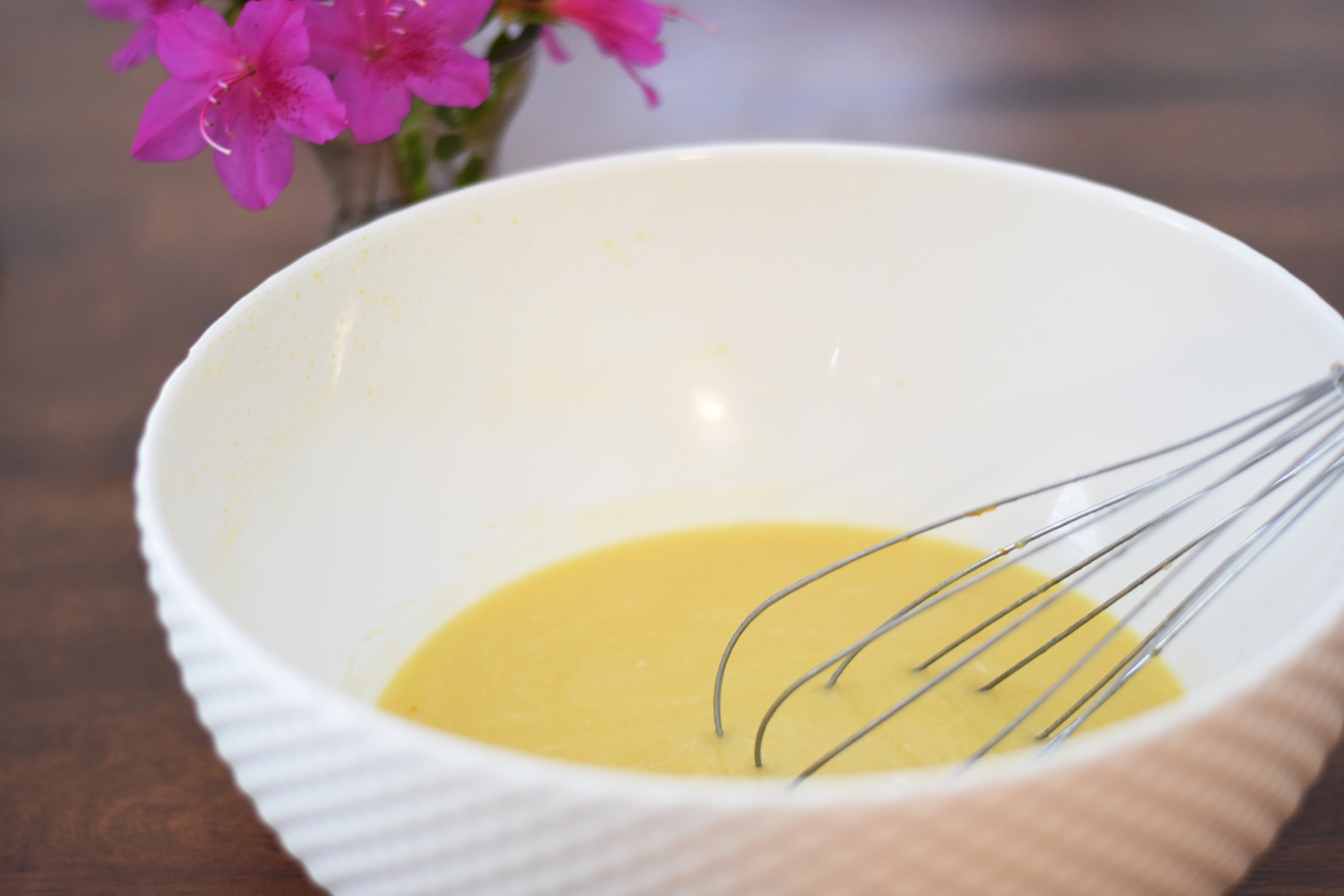 Spring for my husband, is, well….Easter Bread. And I have to admit, its something I love about him. I love to create and make, and he loves to eat. He appreciates the extra effort I put into using real ingredients and learned to love me for the health fanatic that I have become.  What can I say, we're made for each other.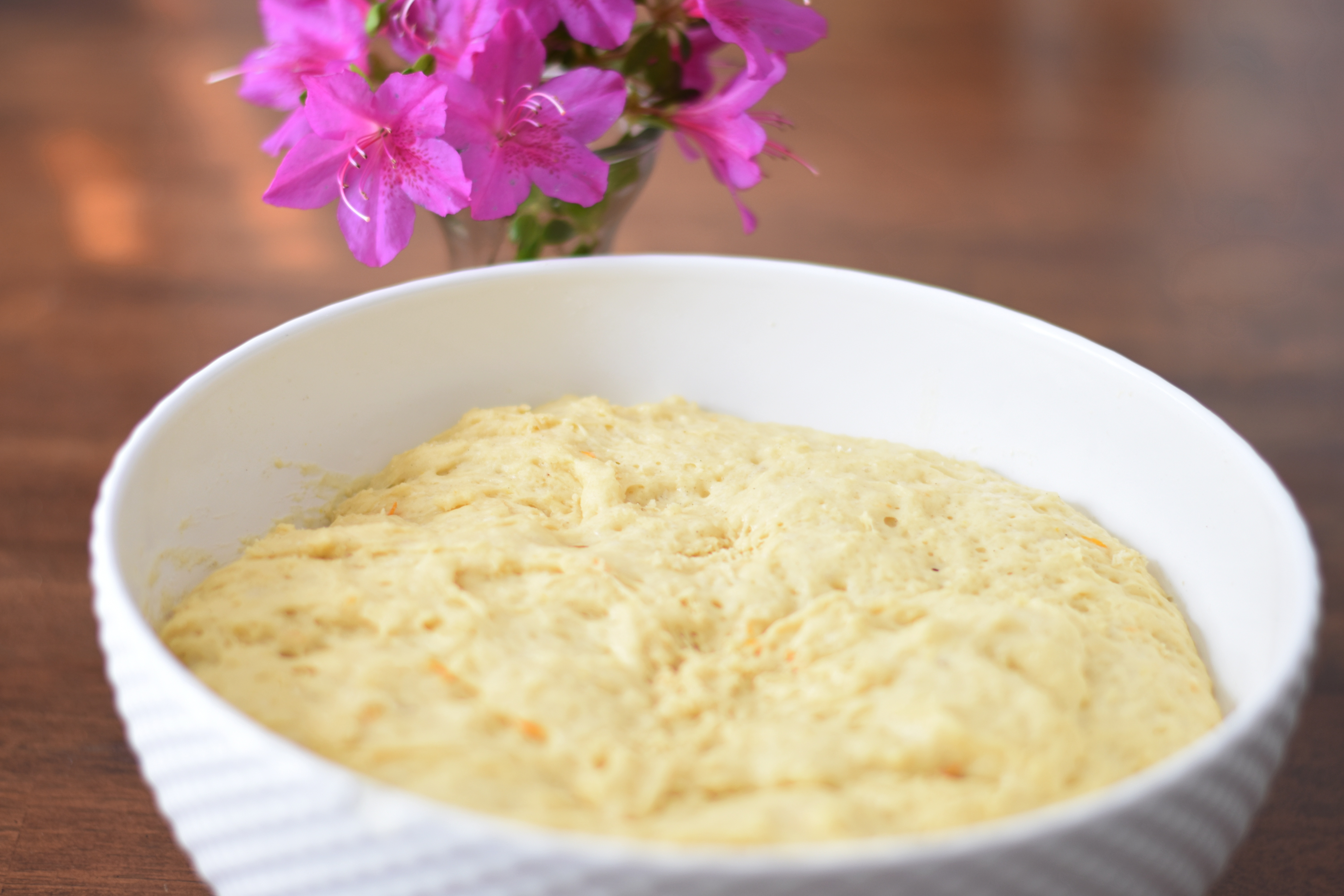 About a month before Easter, he starts asking "are you going to make braided Easter Bread this year?" He knows he can only get it once a year, and he wouldn't take a chance on me forgetting.  I get it, who wouldn't like a lightly sweet bread with hints of orange, vanilla, and cardamom?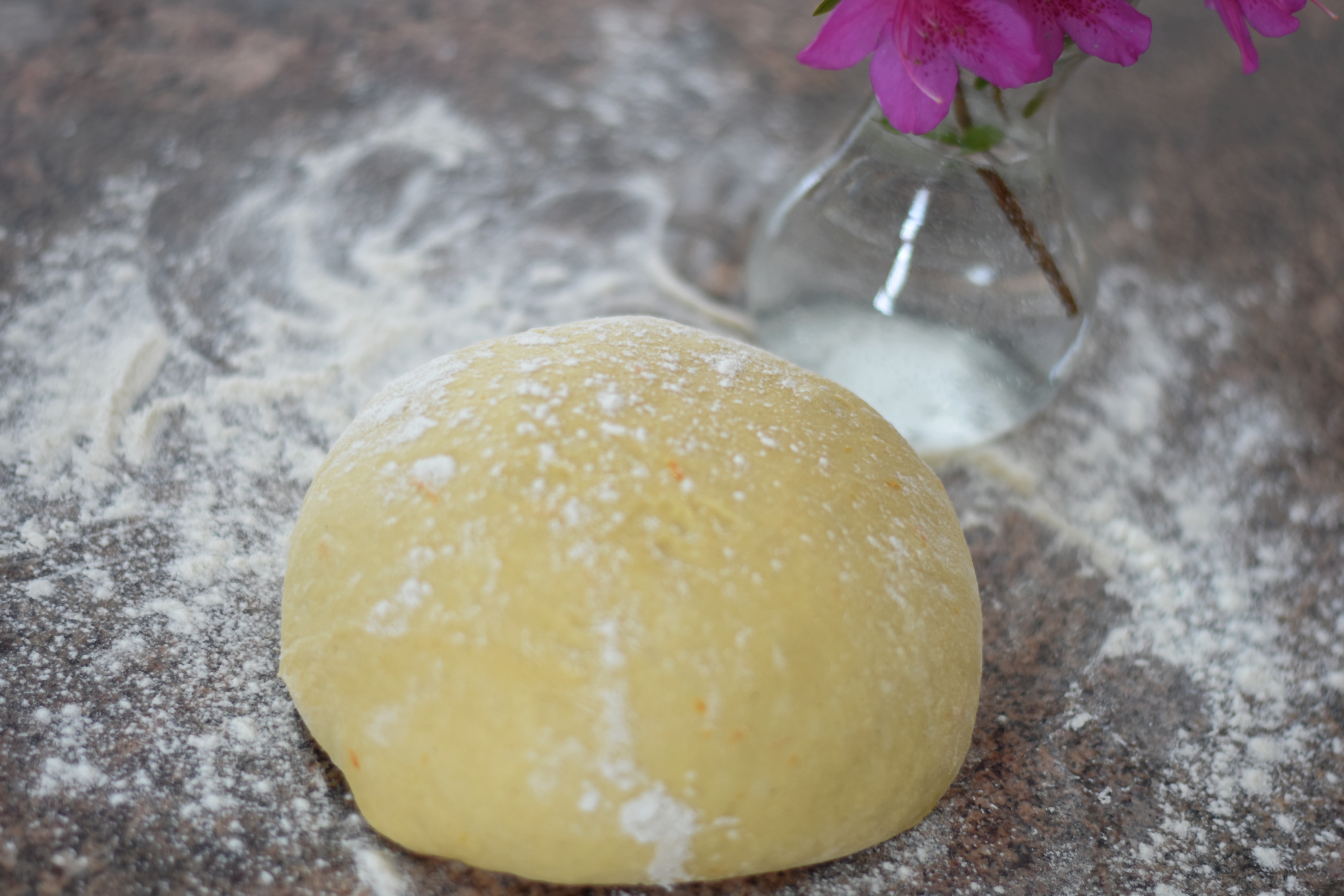 A treat like this braided Easter bread makes Easter special. Once you make it for the first time, it's sure to become a tradition.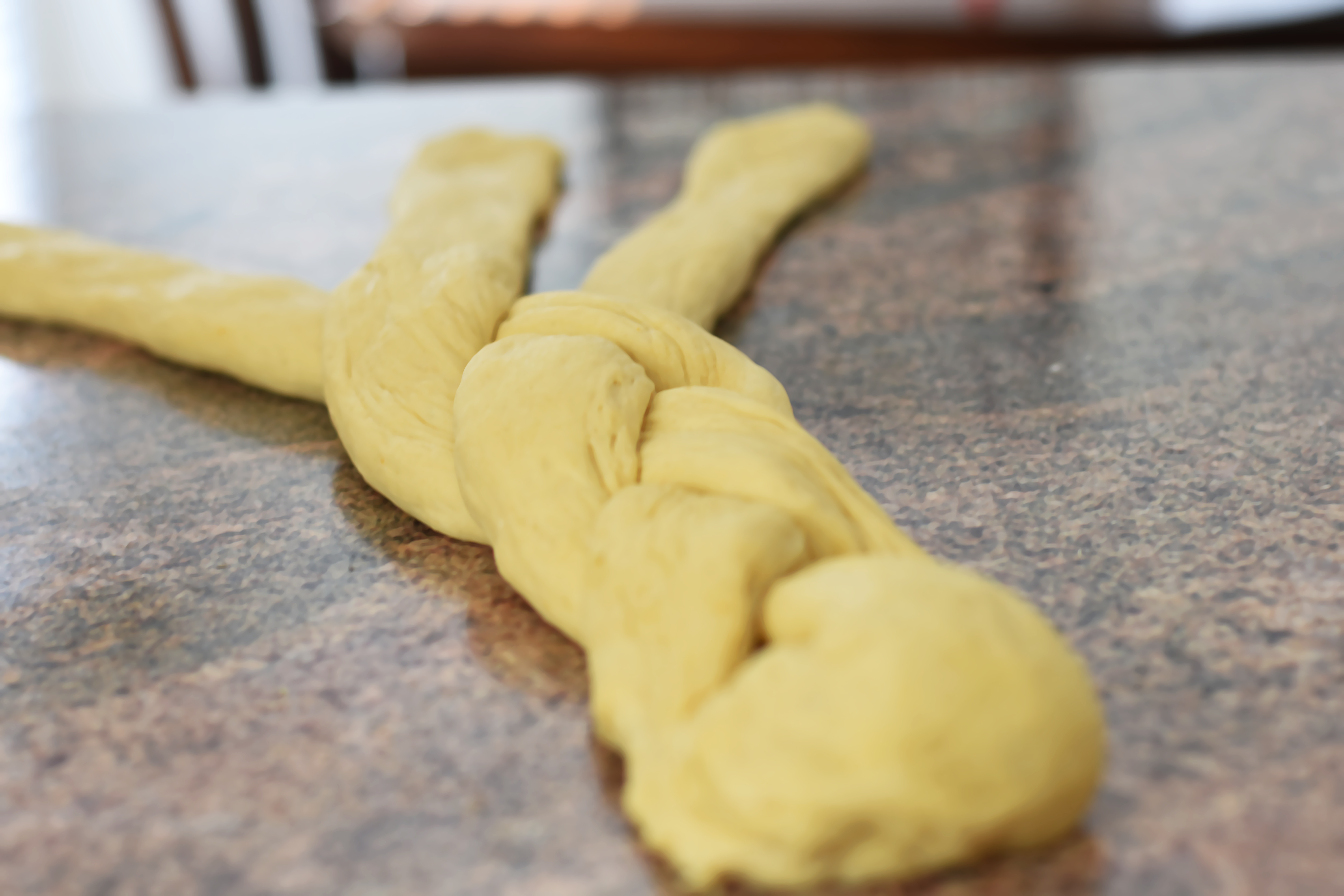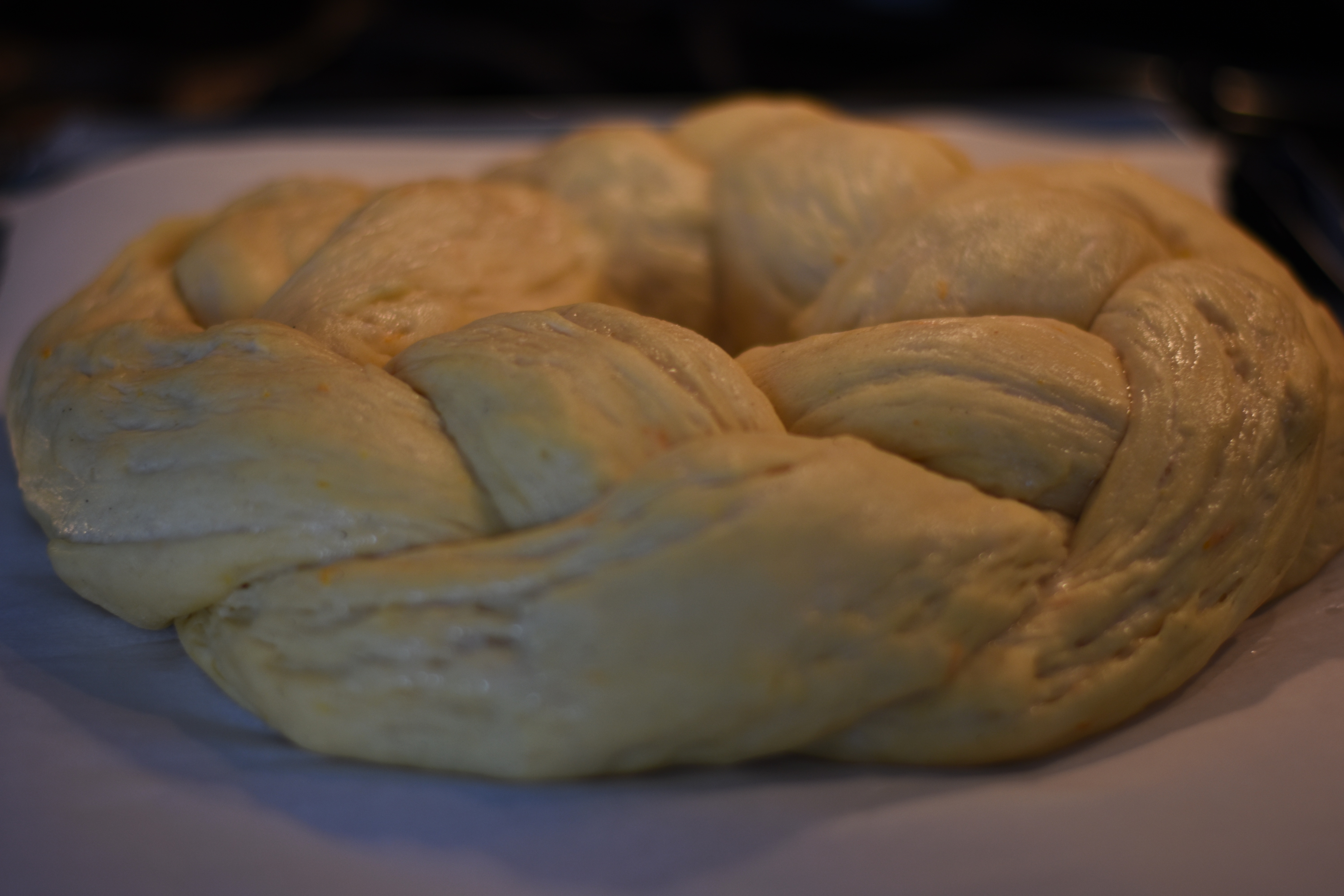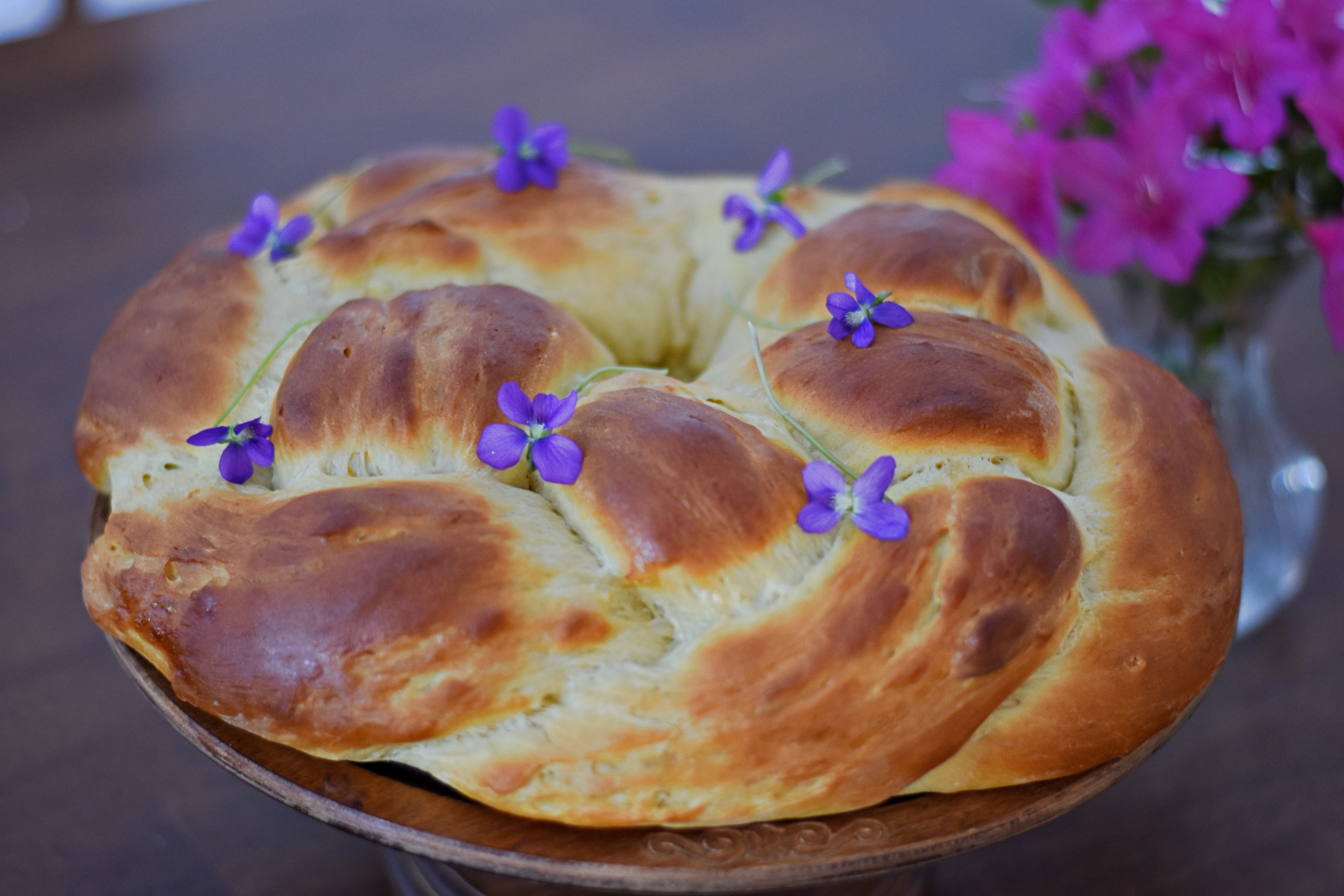 For other bread recipes check out this 5-minute Crusty Artisan Bread!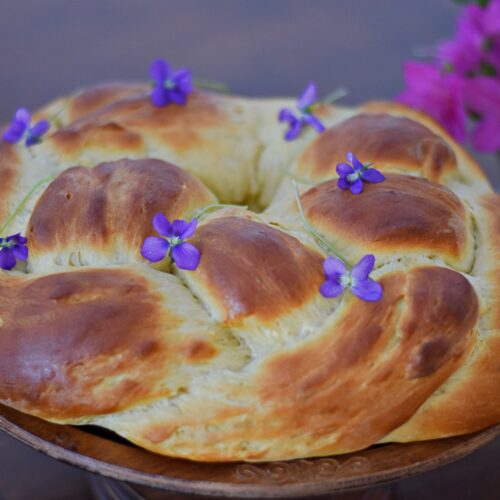 Print Recipe
Braided Easter Bread
Who wouldn't like a lightly sweet bread with hints of orange, vanilla, and cardamom? A treat like this makes Easter special. Once you make it for the first time, it's sure to become a tradition.
Ingredients
1

packet

yeast or 2 1/4 tsp

1/4

cup

warm water

5-5 1/2

cups

flour

1

cup

milk

6

tbs

butter

1/3

cup

sugar

1 1/2

tsp

salt

1 1/2

tsp

real vanilla

1/2

tsp

cardamom

Buy cardamom here

3

eggs

1

egg yolk

reserve white for the egg wash

Zest of one orange
Instructions
Preheat oven to 375

In a large mixing bowl place yeast and warm water. Whisk together and let set for a couple minutes until its frothy. (If using dry yeast add a little sugar to activate.)

In a saucepan, warm milk and butter over low heat.

When butter is melted, remove from heat and let cool a little (you want this to be warm, not hot).

When milk, butter mix is warm, whisk into yeast mix.

Add sugar, eggs plus the one egg yolk, salt, vanilla, orange zest, and cardamom.

With a wooden spoon, add flour one cup at a time, stirring until the dough starts to look drier.

When the dough is mixed well, cover and let set in a warm part of your kitchen until it has doubled in size.

Line a baking sheet with parchment paper and set aside.

When the dough is ready, turn onto a floured surface and knead for about 3-5 minutes or until dough is smooth and elastic, not sticky.

With a dough scraper or knife. cut dough into 3 even pieces.

Roll each section out into 18-20 inch ropes.

After ropes are made, pinch together one end and carefully braid.

Once you braid, form into a circle and pinch the ends together. You can stretch the ring out from the middle to make a bigger hole if you want.

Transfer to lined cookie sheet.

Add a tsp of water to the reserved egg white and brush bread with egg wash using a pastry brush.

Let rise for about a 1/2 hour depending on the temperature of your kitchen.

Bake for 25-30 minutes.
Elke/ is a participant in the Amazon Services LLC Associates Program, an affiliate advertising program designed to provide a means for sites to earn advertising fees by advertising and linking to Amazon.com.
Clicking on an Amazon link from http://www.quadcoptercloud.com/ does not increase the cost of any item you purchase.
We will only ever link to Amazon products that we think our visitors may be interested in and appreciate learning more about.