If you have ever shopped with a strong-willed toddler, you'll be able to relate to my recent shopping trip with my youngest, and what drove me to make these No-Bake Raw Coconut Macaroons!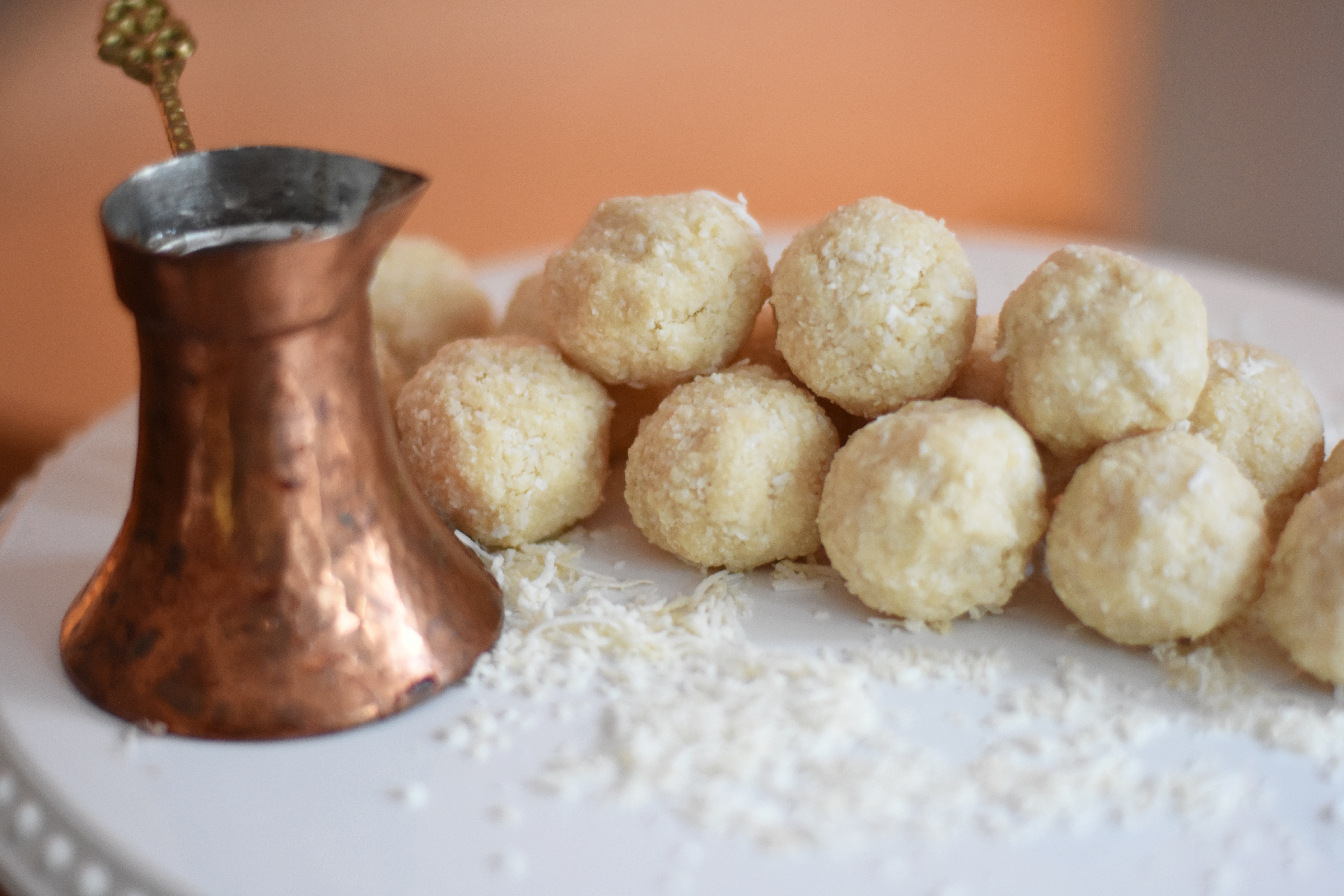 Our window for a peaceful shopping experience was quickly coming to an end when he saw the new Christmas stock of toy cars and trucks pilled high. "Mama, is this mine?" (a question he's been asking quite often) "no, they aren't yours, those are the stores" and I keep walking. "I want a new car," he said excitedly. "No, we can't get a new car today." now, toddlers don't always get "No" so I picked him up to get quickly away from the toy section, and at this point, he's throwing himself back and loudly telling me he wants a new car. Oh my…….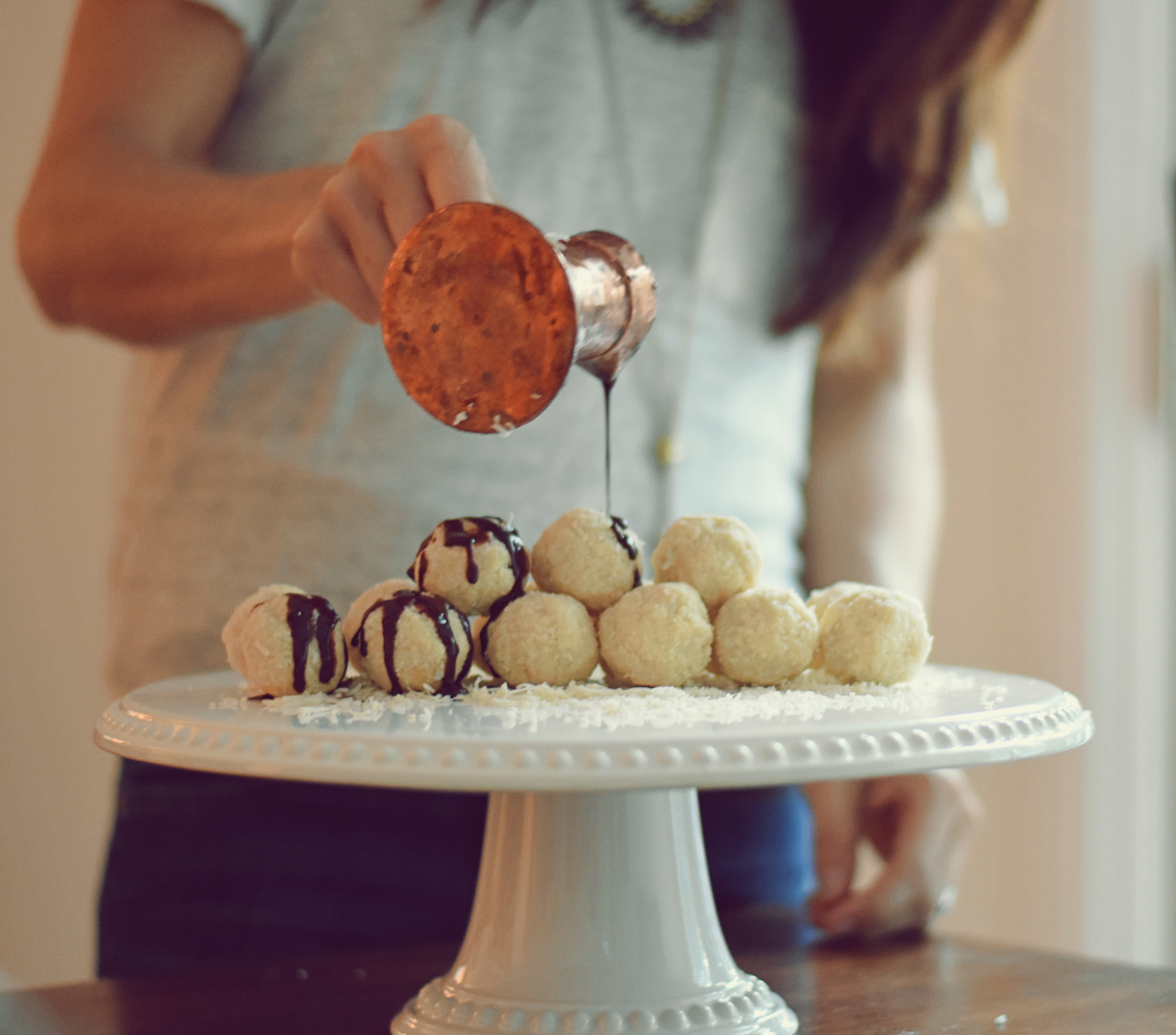 I quickly redirected him to the snack section, and his love for eating magically made him forget all about the cars. I grabbed a bag of coconut macaroons and we were free from a toddler tantrum at TJ Maxx…..Thank you, God! As soon as we stepped out of the doors we broke the seal and demolished the macaroons in under two minutes. Tim looked over at me and suggested I make something like them for my blog, so here we are.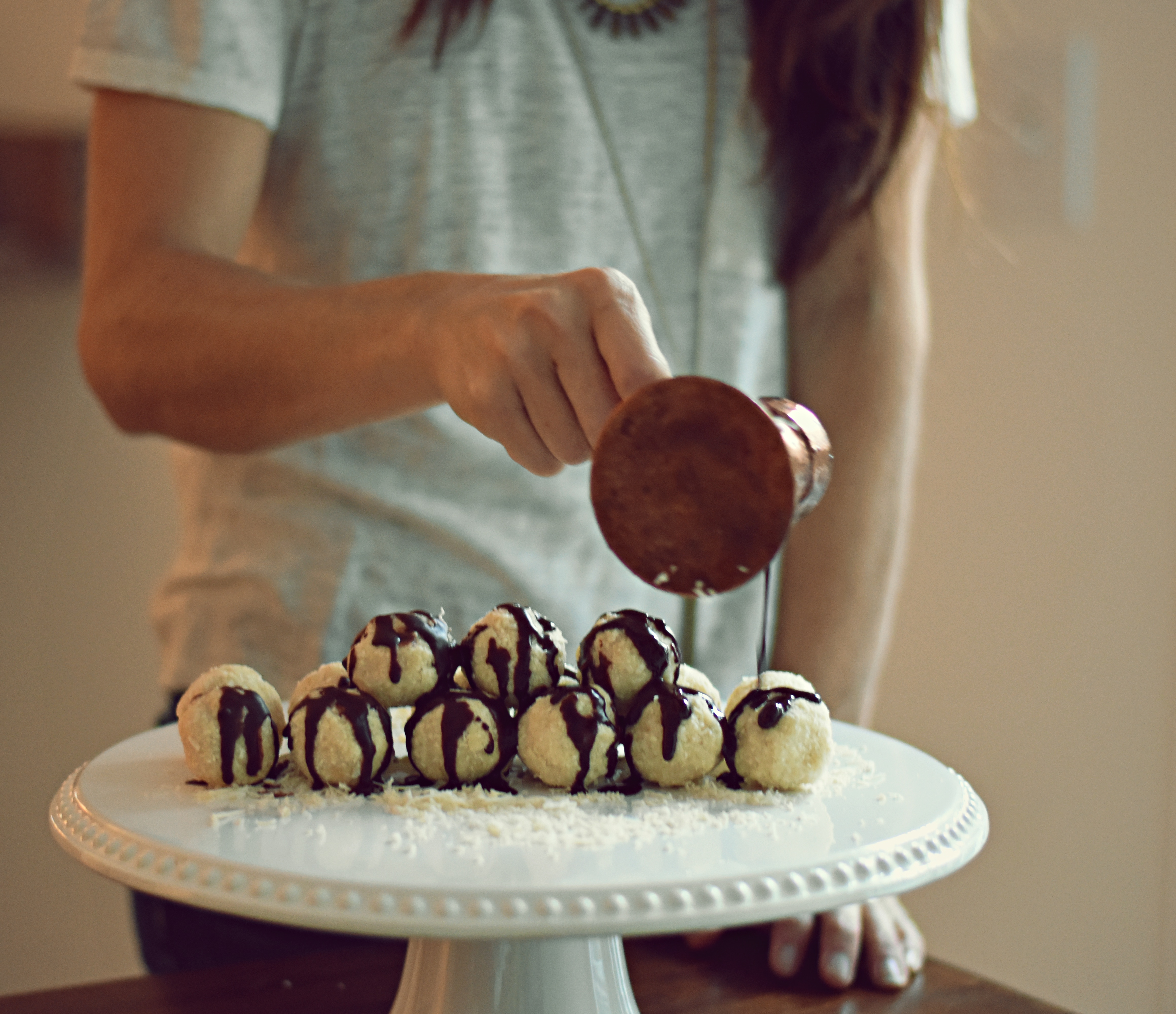 I love making raw desserts because they are so beneficial, and instead of making us pack on the pounds, they can actually do the opposite and help us lose weight! There are so many benefits of coconut, here are just a few!
Benefits of Coconut
Helps treat Alzheimer's
Helps aid in weight loss
Helps improve type 2 diabetes
Improves skin and hair
Helps aid in healthy digestion
Helps the body to absorb vitamins and minerals
Relieves inflammation
Supports regular bowel movements
Anti-viral, Anti-fungal, and Anti-bacterial properties
Boosts energy levels
Check out this Ayurvedic proverb
When diet is wrong, medicine is of no use. When diet is correct, medicine is of no need.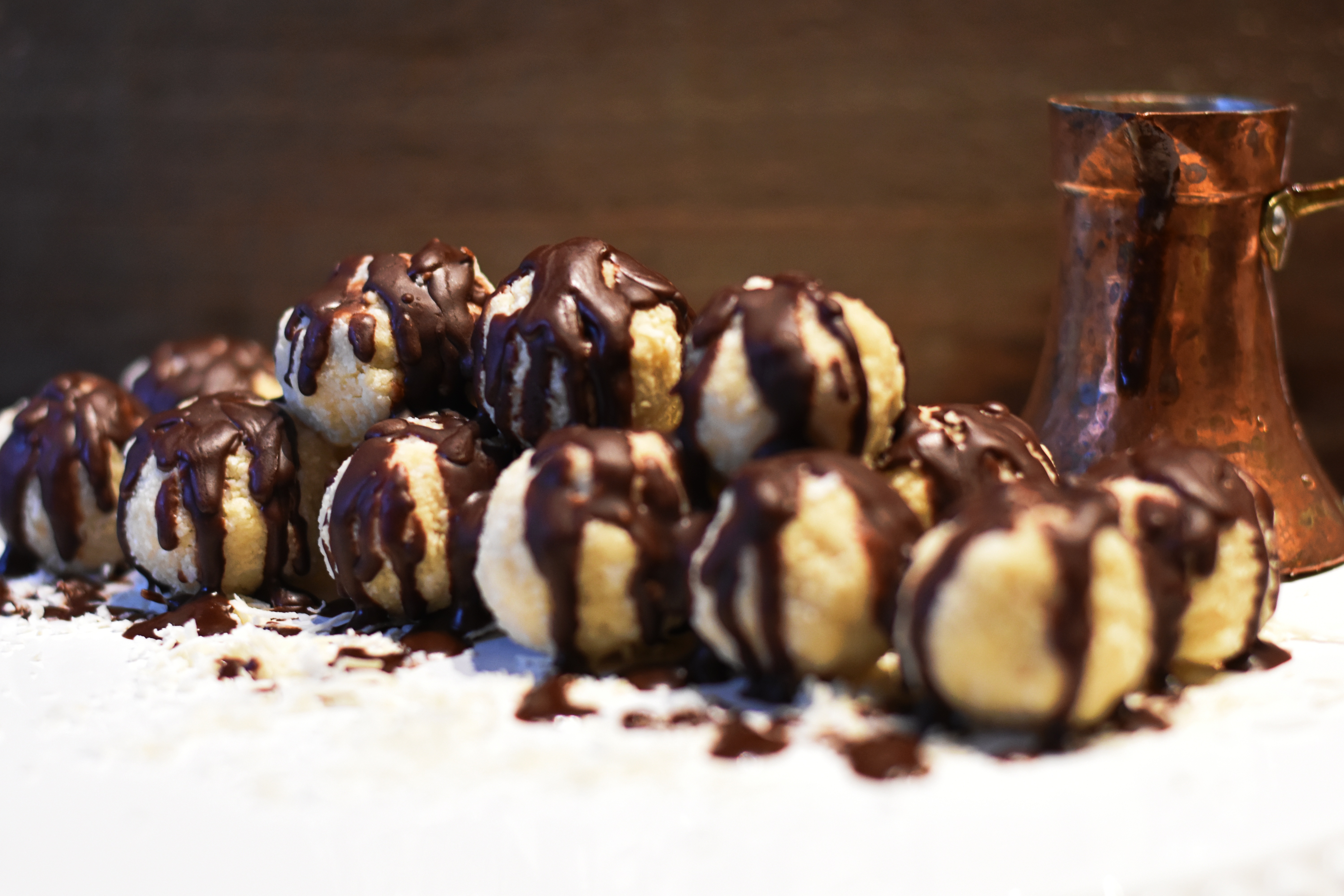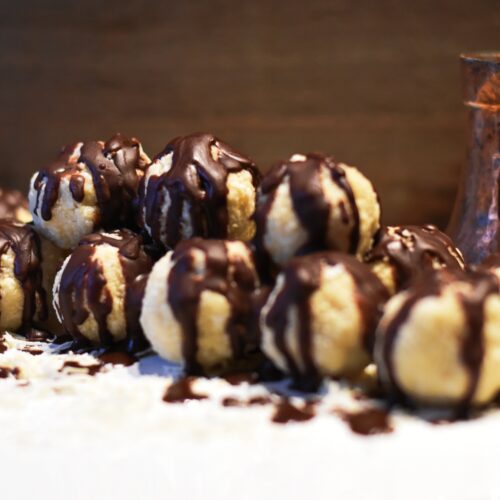 Print Recipe
No-Bake Raw Coconut Macaroons
I love making raw treats for my family. The health benefits of coconut really come through without a lot of extra sugar.
Ingredients
2

cups

unsweet coconut

1 1/2

Tbsp

coconut oil

you can use refined or unrefined

1/8

tsp

pink salt or sea salt

2

tsp

pure vanilla extract

2 1/2

Tbsp

maple syrup + 1 tsp honey

2

tsp

coconut flour or almond flour

Buy organic coconut flour here
Instructions
In a small saucepan or skillet melt coconut oil.

Turn heat off and whisk in salt, vanilla, maple syrup, and honey.

In your Nutri- Bullet or food processor put coconut and flour.

Pour in melted coconut mix so that all ingredients are in your Nutri-bullet.

Blend until it comes together and all ingredients are incorporated.

If mix is still warm you can place in the refrigerator for about 10 minutes to let cool a little. This will make it easier to squeeze balls together.

Press about a tablespoon at a time into balls.

If it's cool in your kitchen you can let them harden at room temperature. If it's warm in your kitchen place them into the fridge to harden. (In my opinion, the texture is better at room temperature)

Drizzle with homemade chocolate if desired. You can get the chocolate topping recipe here

You could also roll in crushed nuts, cacao powder, etc...
Elke is a participant in the Amazon Services LLC Associates Program, an affiliate advertising program designed to provide a means for sites to earn advertising fees by advertising and linking to Amazon.com.
Clicking on an Amazon link from Elke does not increase the cost of any item you purchase.
We will only ever link to Amazon products that we think our visitors may be interested in and appreciate learning more about.