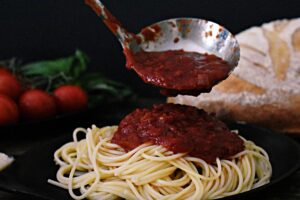 I have worked on making a kick-butt pasta sauce for years. In my earlier years, I thought more was better. If you look at the sauces at the grocery store there's meat sauces, vegetable sauces, cheese sauces and on and on. All those different kinds of sauces gave me the impression that there needs to be a lot going on to have a good sauce.  Living with my very own Italian critique (aka my husband), I needed to get it down, and although pouring a jar of sauce over pasta will easily please the kids, he would have to be starving to eat that. I also had to learn you had to have bread with Italian food. I would make spaghetti for dinner and the convo would go something like this;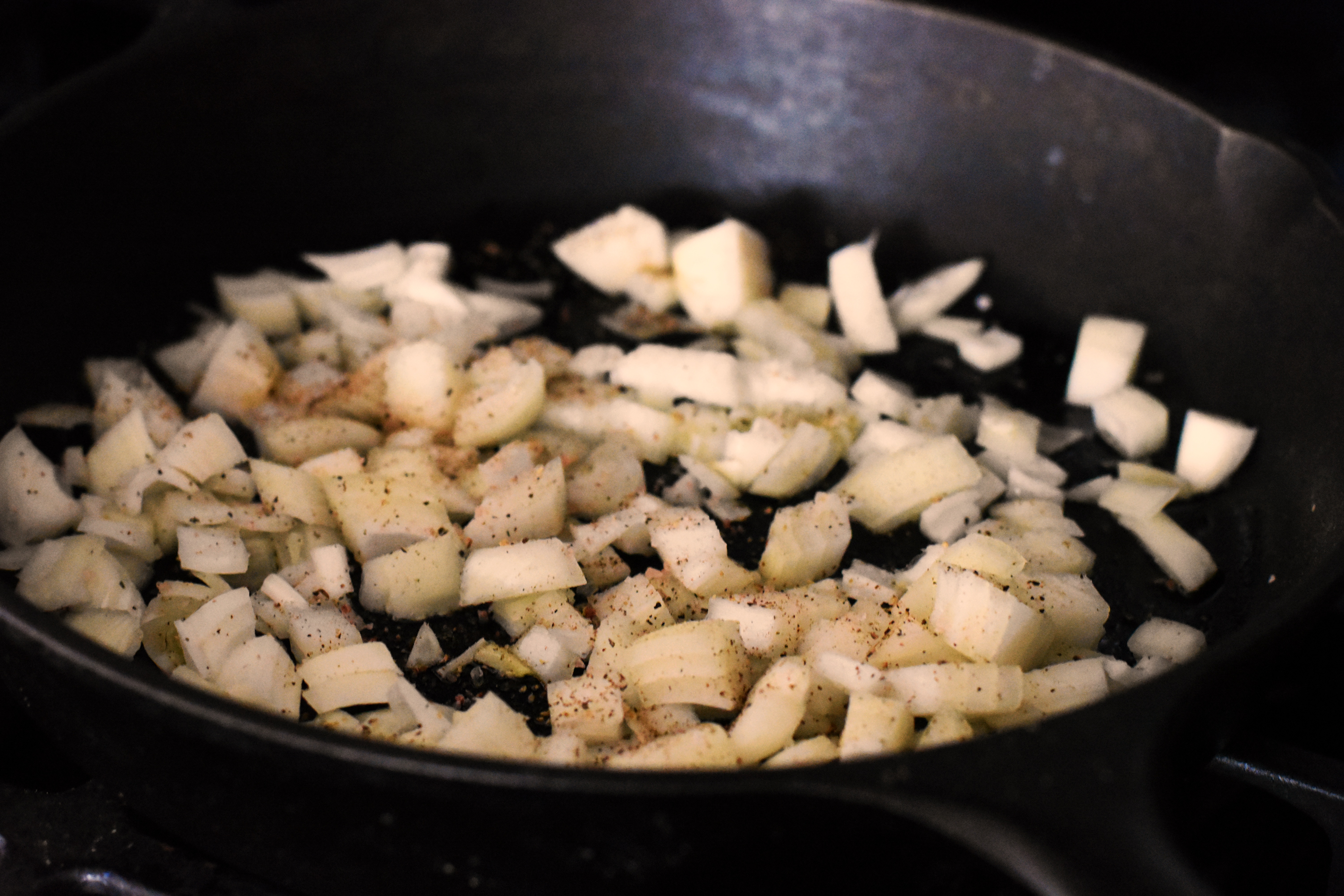 Him: "wheres the bread?"
Me: "Bread? Why would we need bread with pasta- pasta is a carb?"
Him: "I can't eat pasta without bread! Who eats pasta without bread?"
Me "Sure you can, I do!"
Him "I'm running to the store to get Italian bread" lol
Side note: if you want the best bread ever with your pasta make Crusty Artisan Bread!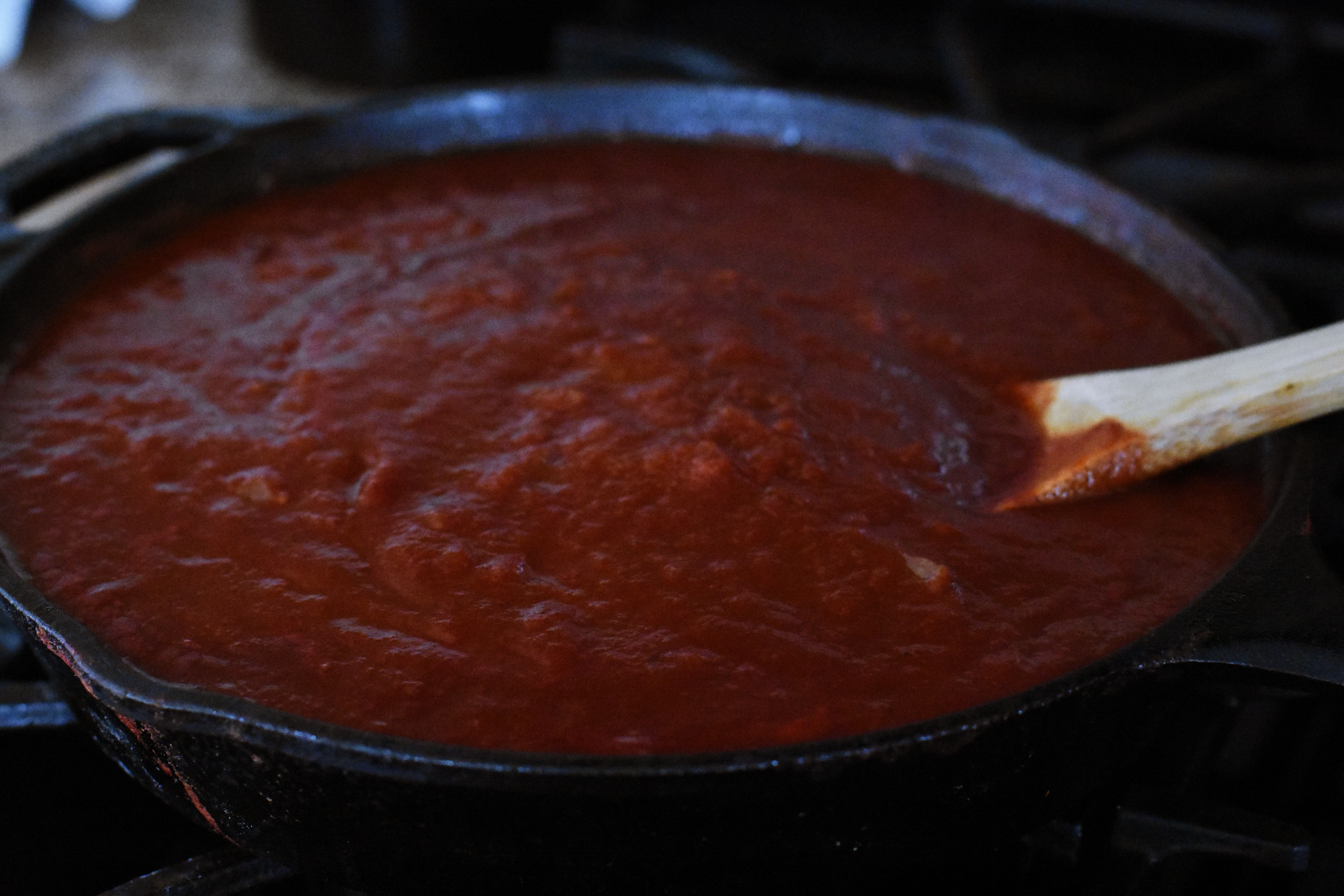 There was just one problem with me doing all this Italian stuff…….
I am NOT Italian. ….and pasta with veggies satisfies me just fine. There you go- I'm a "non" Italian making Italian food. This use to be a problem, but after several years of persistent trying, some of my worst dishes back in the day are now some of my best- including my red sauce!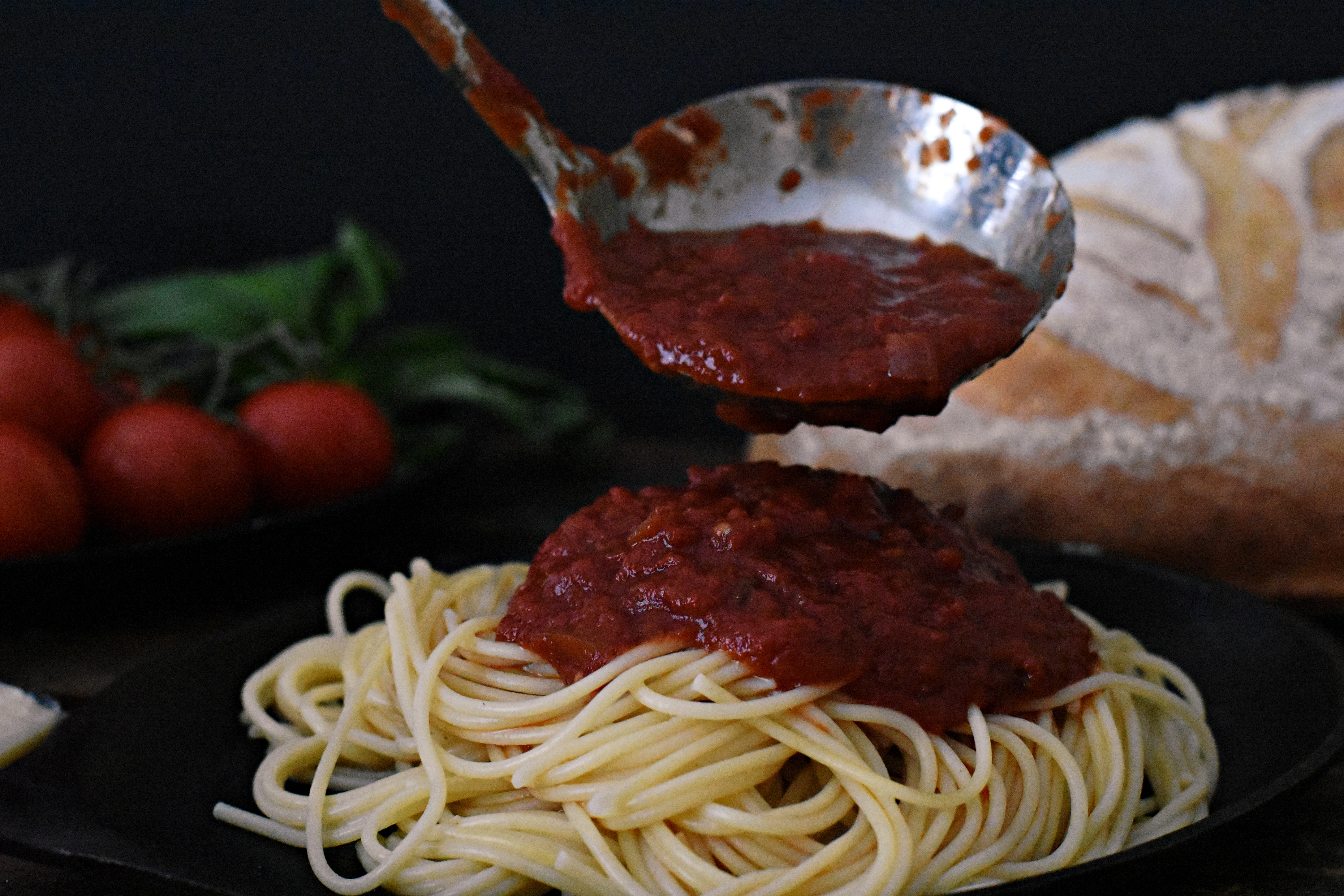 You may think a jar of sauce is just fine with you, and we use it sometimes too (Only organic), but I want to give you a couple of reasons why you should be leery of jar sauce.
Why it's best to make Classic Marinara Sauce
Tomatoes are on the "dirty dozen" list. This is a list of the top fruits and veggies to buy organic because of the amount of pesticide residue they find on them. Making the sauce ensures you know the quality of the ingredients you are adding. If you do buy jar sauce, buy organic!
Have you checked the sugar content in your favorite pasta sauce? I was shocked to see that an "American favorite" had 10 grams of sugar per 1/2 cup- and the servings per jar were 10 servings!!! That is a crazy amount of sugar! Aside from the insane amount of sugar, most brands had "natural flavors" and "spice" which are the most often hidden forms of MSG!
It tastes so much better, and uses just a handful of ingredients- and time!

Print Recipe

Best Classic Marinara Sauce

Whether you call it marinara or red gravy, it's no doubt it is one of the best dishes to make homemade. Your pasta is begging for this classic marinara sauce.

Ingredients

1

medium white or yellow onion diced

1

tbsp

olive oil

2 - 28

oz

cans crushed tomatoes

always use organic, and BPA free lined cans if possible

1/2

cup

red wine

like merlot

1/2

tsp

pink salt or sea salt.

1/2

tsp

sugar or more to taste

this is optional depending on how tart your tomatoes taste

Fresh ground pepper to taste

2

Tbsp

fresh basil chopped into small pieces

Instructions

In a large skillet or dutch oven, place olive oil and onions over medium-low heat. Season with salt and pepper.

Cook until onions are translucent in color. Be careful not to burn and stir frequently.

Stir in red wine.

Stir in crushed tomatoes. Add about a Tbsp of water to each can and swish around to get all the tomatoes out.

Stir in the salt, pepper, sugar, and chopped basil.

Cover with the lid tilted a little and cook on the lowest temperature for 3 1/2 to 4 hours, stirring every 15-20 minutes to ensure nothing is sticking.

After 3 1/2 hours taste it and re-season if needed. The tomatoes will take on a deep sweet flavor. You can judge at this point if you think it needs to go longer.

Serve over pasta or use in your favorite Italian dish!

Store sauce in air tight container in the refrigerator for about 3 days or store properly in the freezer for 4 or 5 months.

Goes perfect with Crusty Artisan Bread !

Notes

*The iron skillet was used for picture taking purposes. An enamel-coated iron skillet or dutch oven is ideal for making the sauce. Plain iron skillets will leach out the iron taste from the acidity in the tomatoes and give it an off-taste. Nonstick skillets are toxic and also leach toxins from the acidity of tomatoes.

* Different brand tomatoes have different tastes and tartness so you may need to adjust salt/sugar.

*This sauce takes TIME to develop the flavor. Make sure to make it when you don't have to skimp on the time!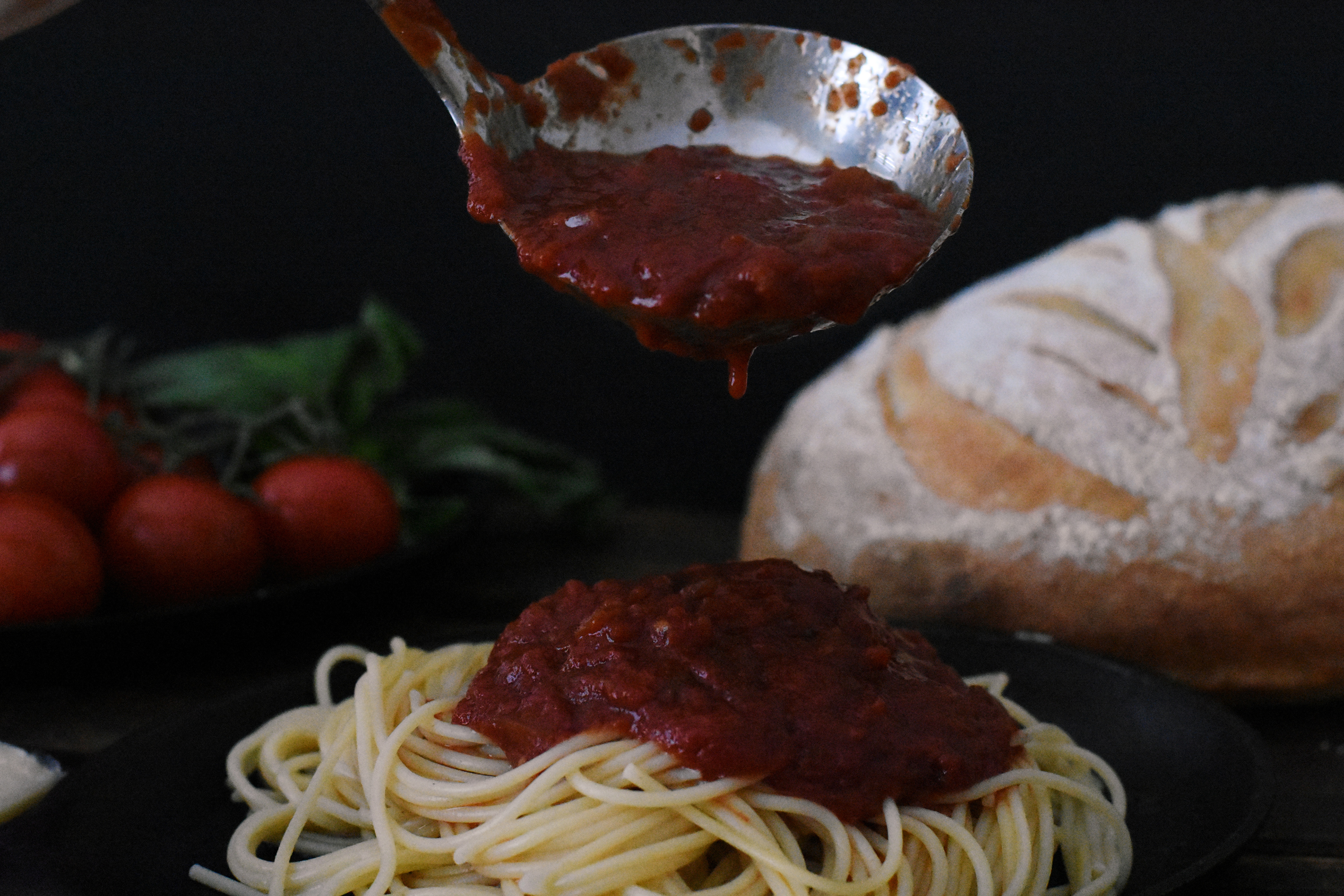 Elke is a participant in the Amazon Services LLC Associates Program, an affiliate advertising program designed to provide a means for sites to earn advertising fees by advertising and linking to Amazon.com.
Clicking on an Amazon link from Elke does not increase the cost of any item you purchase.
We will only ever link to Amazon products that we think our visitors may be interested in and appreciate learning more about.