Nothing puts a smile on my kids face like the mention of fresh baked muffins for breakfast.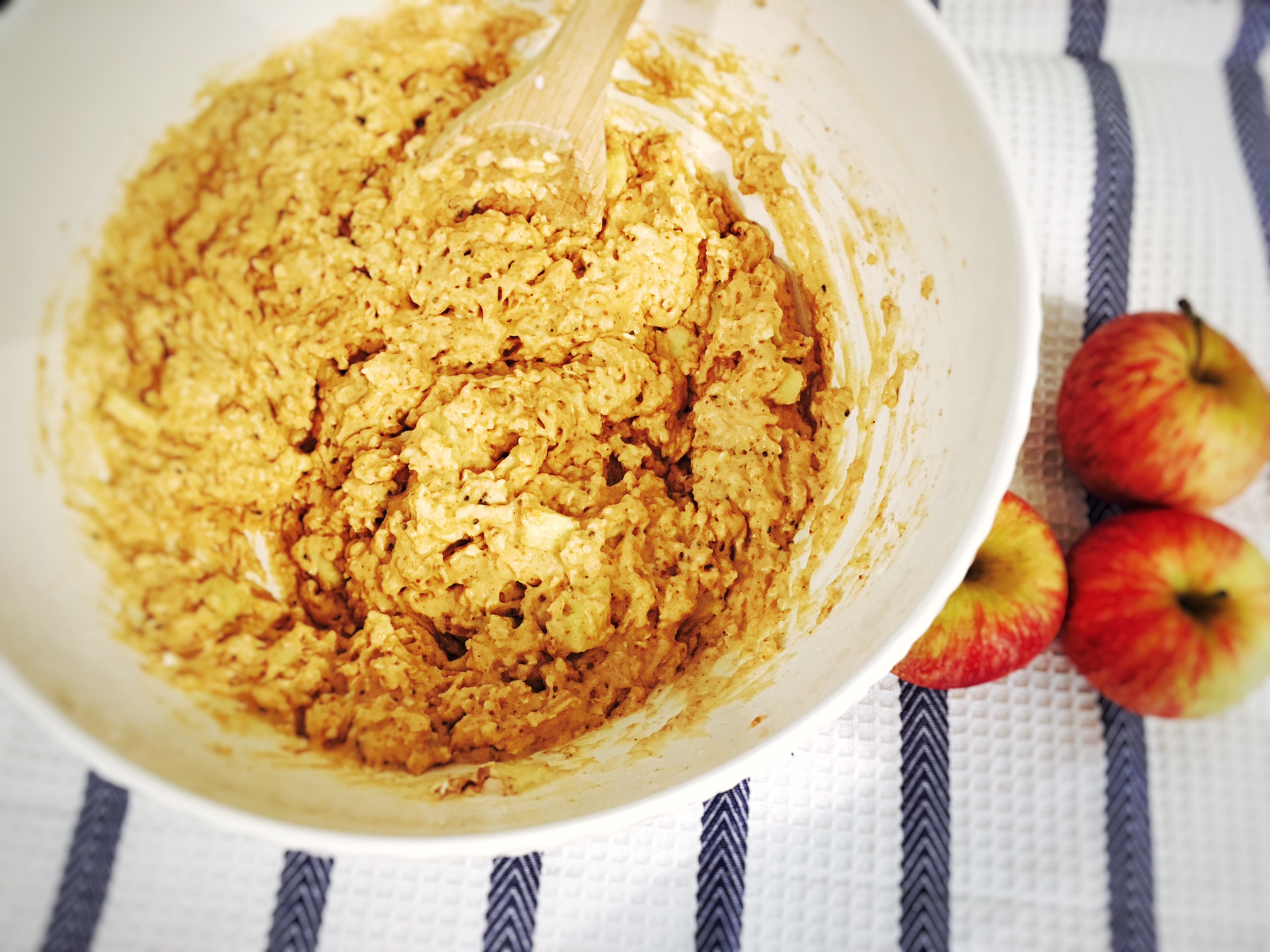 Before I got pregnant with my fourth, I was on a roll in the kitchen. Our mornings were filled with homemade muffins at least twice a week, not to mention homemade pancakes, waffles, granola, and so on- It was rare something came from a box. Along with my fourth pregnancy came lots of nausea -and boxed cereal. At first this was exciting for the kids, but it wasn't long until I would hear, "cereal again?" Now don't get me wrong, I would whip up and occasional homemade goody, but they were far and in between. I have to admit I did feel a little bad, after I had spoiled them with all that homemade goodness-but nausea and cooking just don't get along.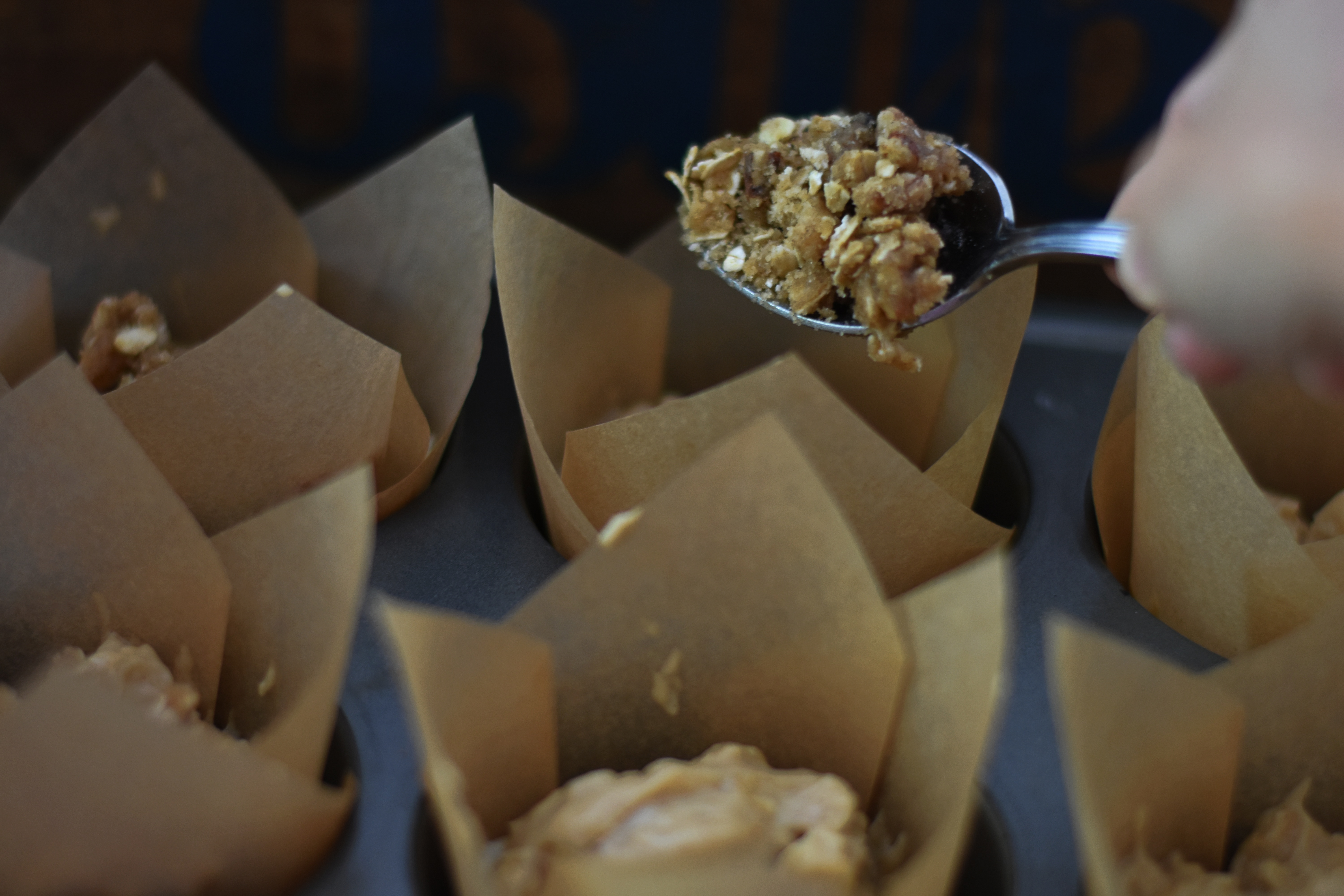 After I started feeling better and baking again, needless to say I had happy little ones and they were delighted to have their mom back.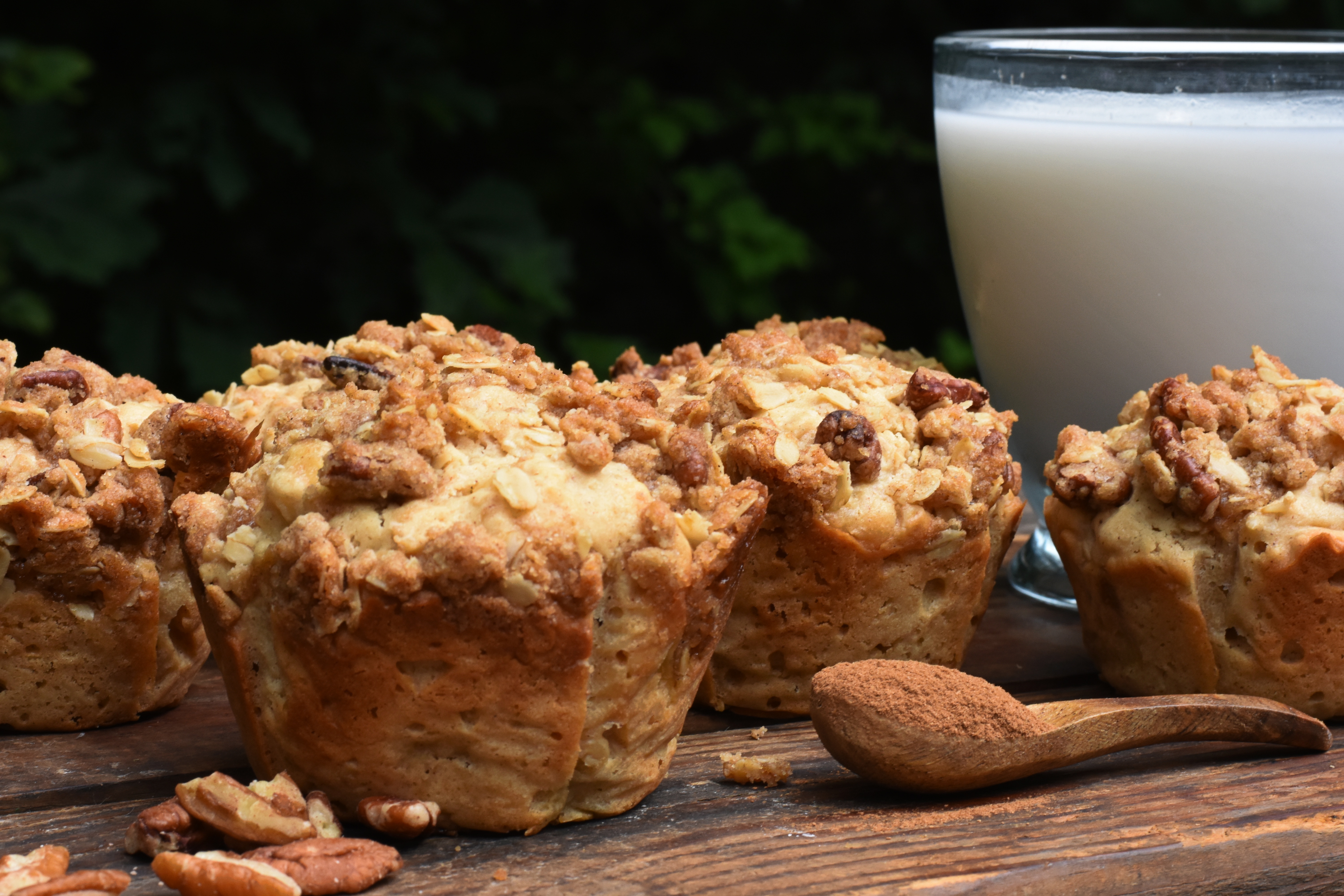 I wouldn't consider muffins a health food, but I like to keep them lightly sweet and try to use the best quality ingredients. Adding things like flaxseed, Chia seeds, and organic spices also provide some health benefits.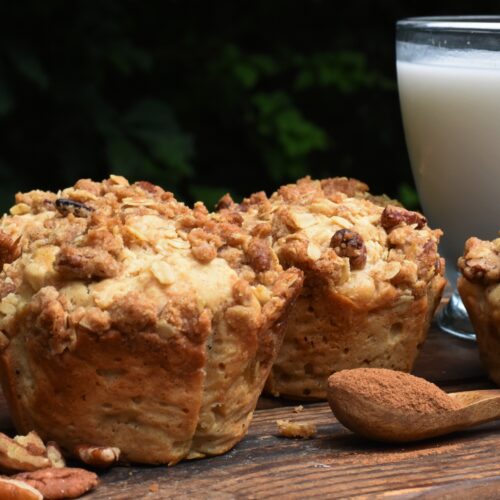 Print Recipe
Healthier Apple Muffins
I don't consider muffins a healthy food, but I do make them on occasion making sure to use high-quality ingredients and less sugar. My kids love these "healthier" apple muffins.
Ingredients
1

cup

oats

1 ½

cup

unbleached flour

1

teaspoon

baking powder

aluminum-free

¼

teaspoon

salt

1

teaspoon

cinnamon

½

teaspoon

cardamom

optional

1

tablespoon

chia seeds

optional

½

cup

coconut sugar or brown sugar

1

cup

apples diced

1

cup

milk or non-dairy milk

1

egg slightly beaten

½

teaspoon

vanilla

3

tablespoon

coconut oil

melted

2

tablespoon

butter

melted
Crumble Topping
3

tablespoon

unbleached flour

2

tablespoon

oats

2

tablespoon

sugar

1

tablespoon

fresh ground flax

¼

teaspoon

both cinnamon and cardamom

2 ½

tablespoon

soft butter

2

tablespoon

chopped pecans or walnuts

optional
Instructions
Crumble
Mix together all dry ingredients, add soft butter and stir until all dry ingredients are incorporated. Set aside.
Muffins
In a small-medium mixing bowl mix together all dry ingredients. Oats, flour, baking powder, salt, chia seeds, and spices. Mix well with a wooden spoon.

In a separate medium bowl, mix together sugar, milk, vanilla, coconut oil, butter, egg, and diced apple.

Slowly add dry ingredients, stirring with wooden spoon until the dry in fully incorporated. Don't over mix.

Divide into 6 jumbo or 12 mini lined or greased muffins tins.

Sprinkle about a teaspoon of crumble on each one. Bake for about 20 min or until lightly brown.