Its a tradition for each person in our family to pick their favorite meal and cake and I will make it for them on their Birthday.  They love this tradition and look forward to it!
It will be months until their birthdays, and our dinner conversation will be all the kids taking turns telling me their Birthday dinner requests. Its so funny and reminds me how food is so important to us, even at a young age.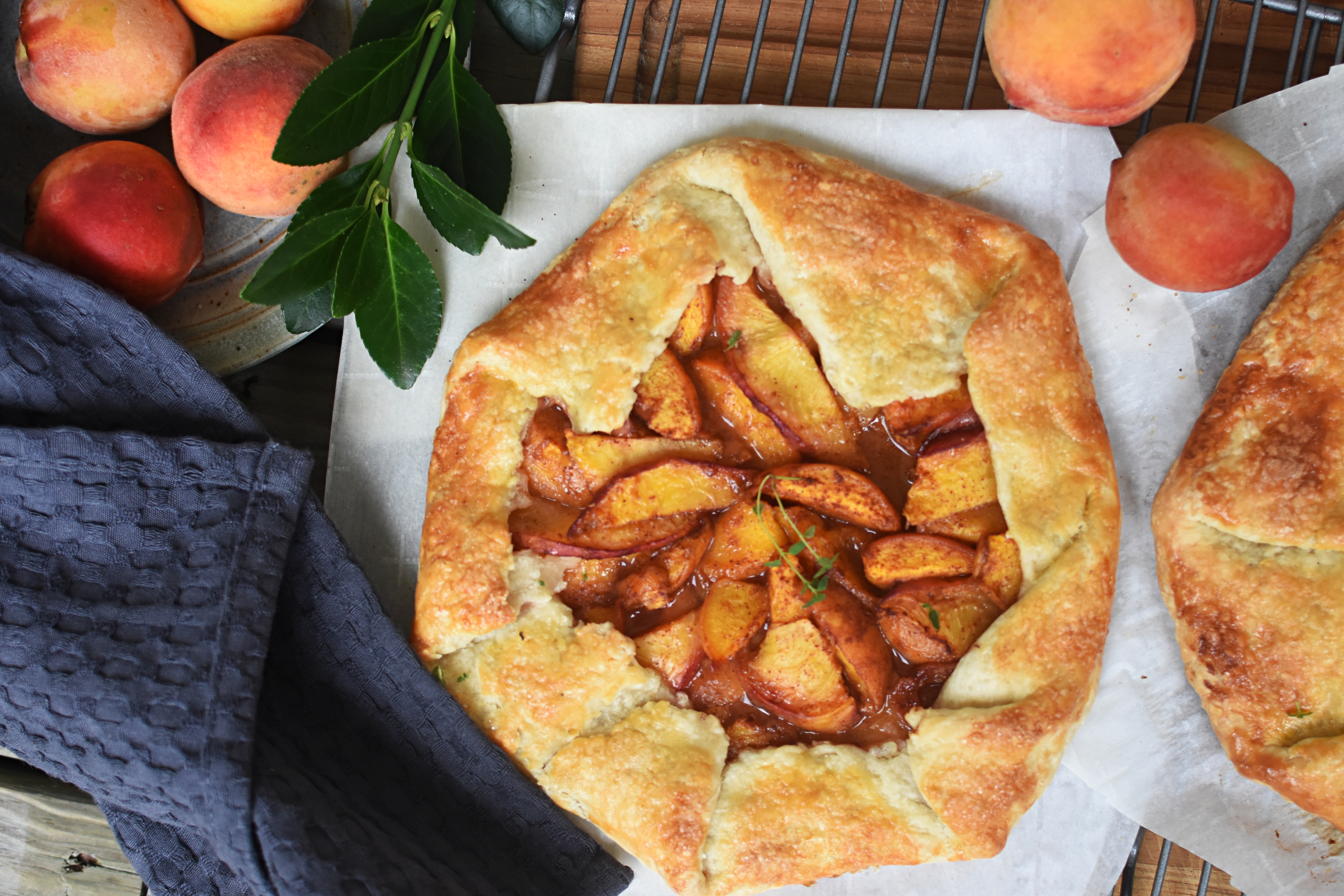 Recently my oldest daughter was voicing to me what she wanted for her birthday dinner. She decided she wants Mexican Roasted Potatoes and Spicy Lime Chickpea Tacos. Yes, its obvious, she's my Mexican food girl, but not my cake girl.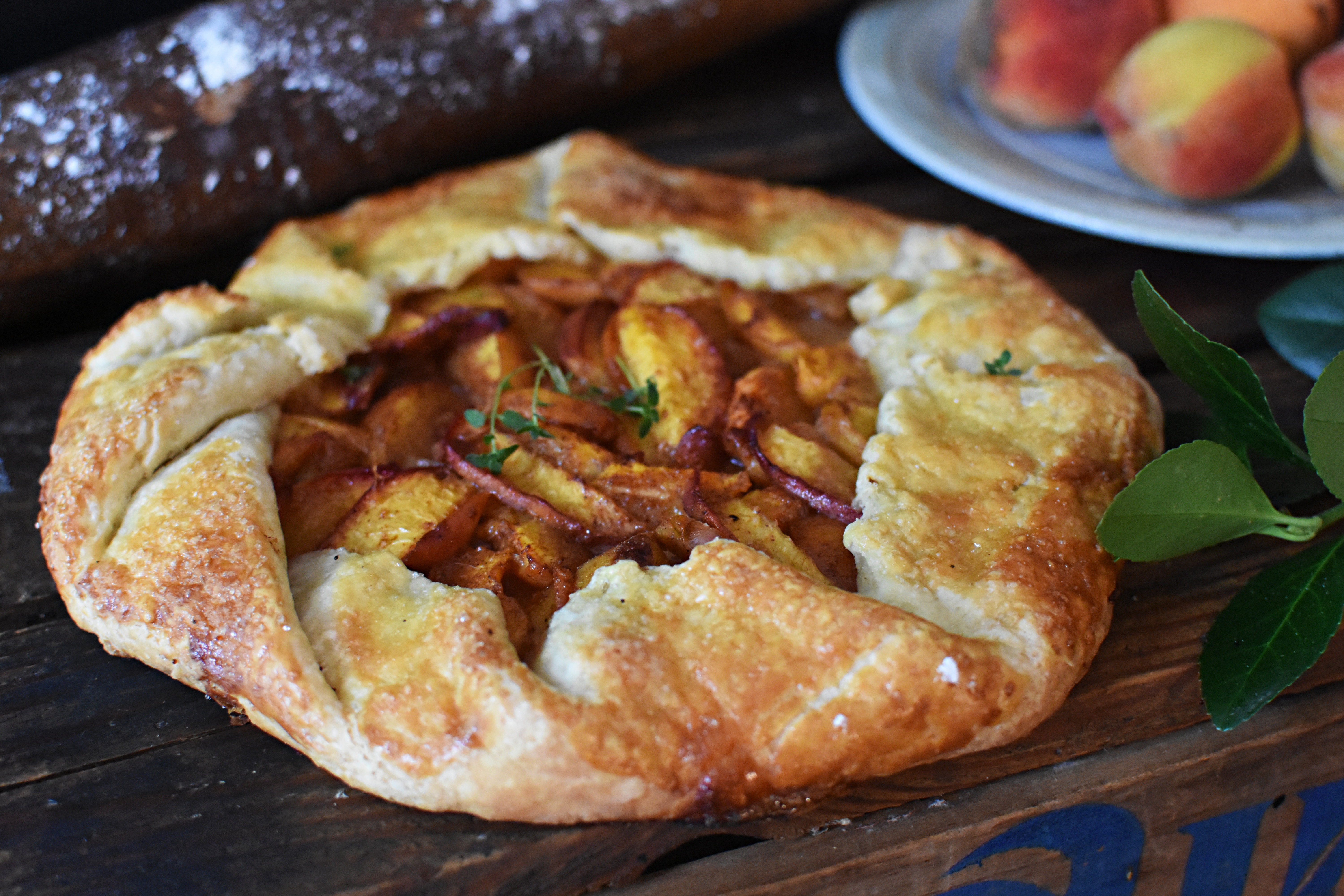 She's ok with the cake part, but definitely not the icing! We both like more of  a semi-sweet dessert. I told her she didn't have to pick a cake, she could have whatever she wants. We agreed that something fruit filled would be a great choice. Who's to say one can't have a dessert like this Rustic Peach Galette or berry cobbler for a birthday cake?  We both love the sweet and tartness of the berries or fruit, paired with the flakiness of a good homemade crust. We would both agree its the perfect dessert!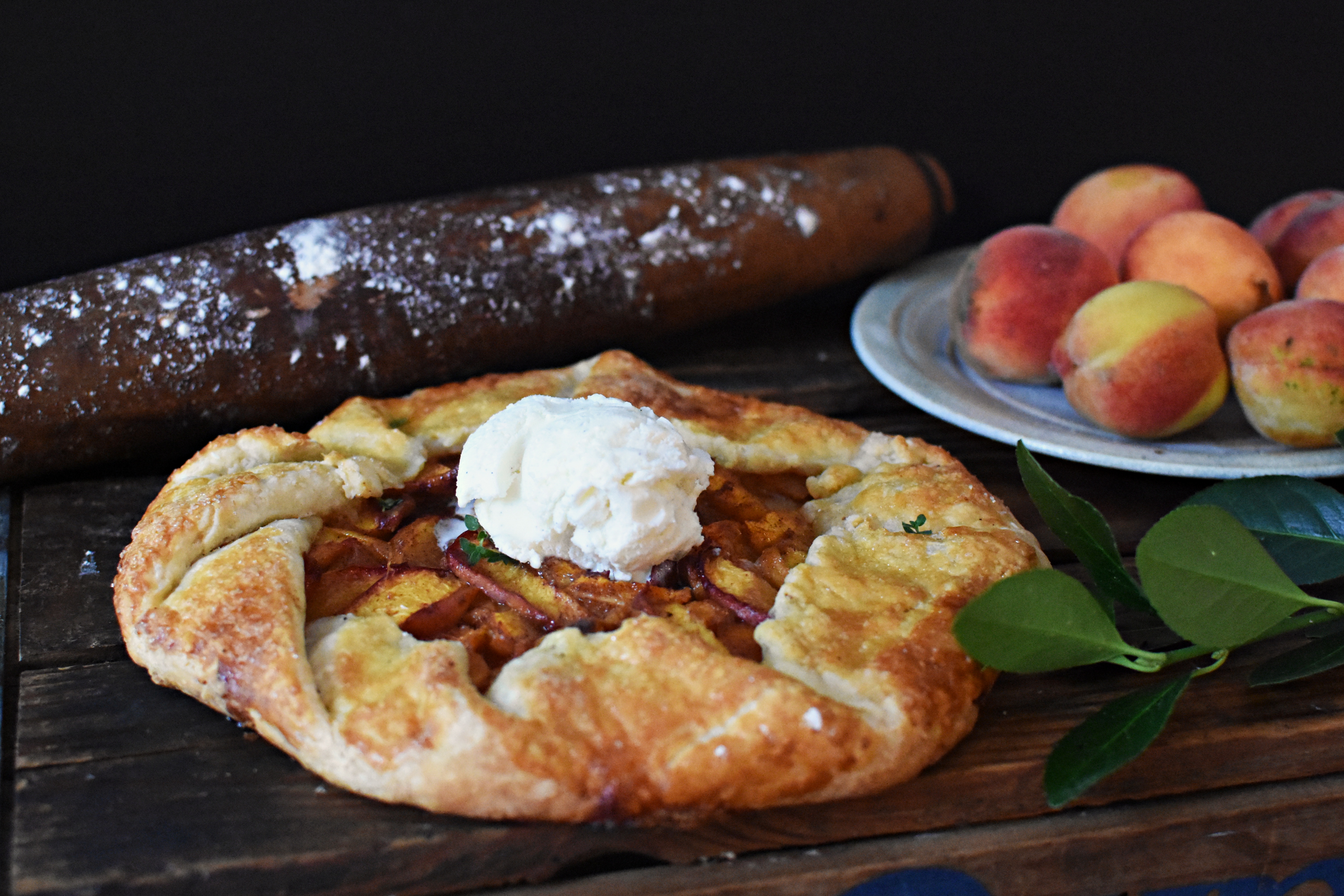 A few days ago a friend gifted me with something more valuable than gold……fresh fruit and veggies from their land! Blackberries, raspberries, squash, cucumbers, and lots and lots of peaches. I know what you're thinking, you wish you knew her…….I hope you have someone like her in your life that so generously gives the good stuff, and if you don't, I hope they're on their way……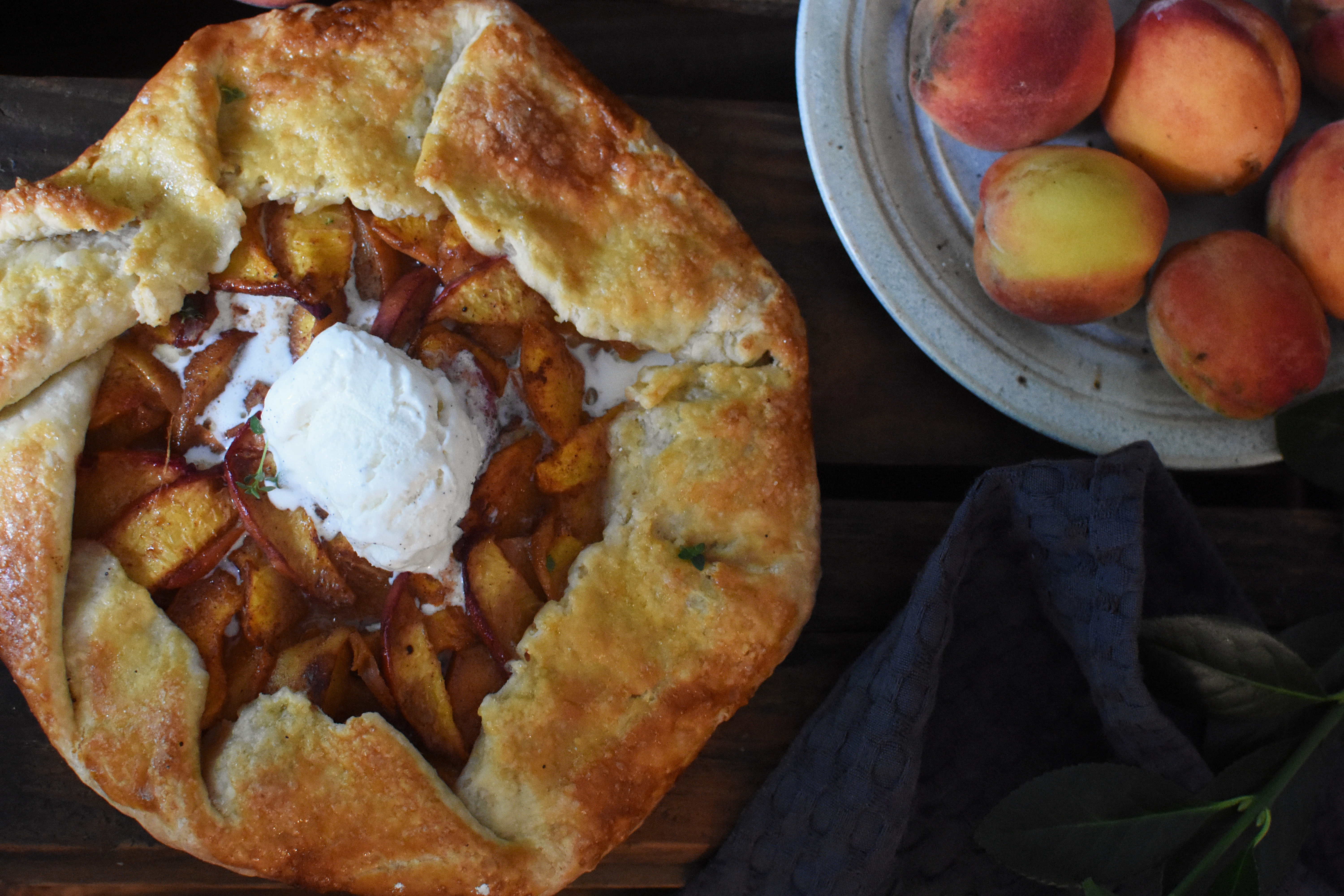 What did I do with this abundance of peaches? Well, when life gives you peaches make a peach pie, or in this case a peach galette. And that what I did.  It turned out perfectly sweet with a touch of tartness, and….. its in the running to be Aubrey's next birthday "cake".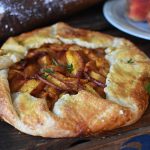 Print Recipe
Rustic Peach Galette
Delicious summer Peach mini Hand pie
Ingredients
Ingredients for Rustic Peach Gallete
4

Large Peaches

Or 8 small peaches

2

tablespoon

Sugar

½

teaspoon

Cinnamon

1

Pinch

Nutmeg

1

tablespoon

Unbleached Flour

I

Egg

(slightly beaten for egg wash on Crust)

2

Homemade or good quality store bought Crust

(check out my double recipe pie crust here)
Instructions
Directions
Line a cookie sheet with Parchment paper.

Wash and slice peaches and put in a Medium size bowl.

Sprinkle sugar , spices, flour, and salt on Peaches, mix and set aside.

Separate dough evenly and roll dough out into a circle about 10-12".

Transfer dough onto Parchment paper lined cookie sheet.

Spoon in peaches in the center of the dough, leaving a span of a few inches all the way around.

Fold in the edges of the dough all the way around.

Brush with beaten egg and sprinkle with a touch of sugar, bake 30-35 Minutes or until crust is golden brown.

Serve warm with a scoop of ice cream or homemade whip cream. (Homemade whipped cream recipe here)
Elke  is a participant in the Amazon Services LLC Associates Program, an affiliate advertising program designed to provide a means for sites to earn
advertising fees by advertising and linking to Amazon.com.
Clicking on an Amazon link from Elke does not increase the cost of any item you purchase.
We will only ever link to Amazon products that we think our visitors may be interested in and appreciate learning more about.